July 16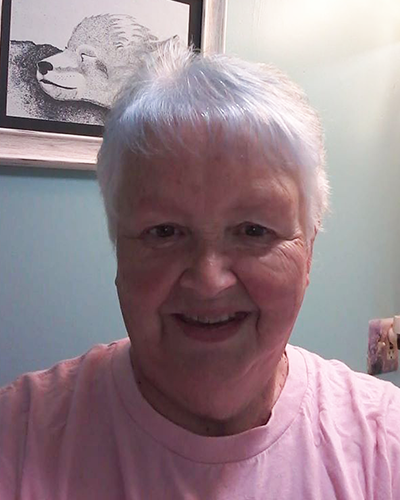 Q: Who was the first person to win two quartet champion crowns? What years, and with which quartets?
A: Jarmela Speta, 1955 with Nota-Belles and 1970 with Rarities
Winner: Congratulations to our first-ever Trivia Winner...Evie Doyle! (Pictured right)
Evie Doyle sings with Coastline Show Chorus in Region #1 and has been a member of Sweet Adelines for almost 55 years.
July 21
Q: What year did SA begin to list champions according to their reigning year rather than the year in which they won?
A: 1993
Winner: Carole Prietto
July 23
Q: What was the name of the first New Zealand chapter to charter, and what year did they charter?
A: Wairoa Chorus, 1985
Winner: Terry Swart
July 28
Q: Why did Jessie Garcia of Rarities name her son "Paul"?
A: Because he was born in St. Paul, Minnesota hours after Rarities won their regional competition there in 1966.
July 30
Q: Which was the first quartet to appear on the cover of The Pitch Pipe?
A: Pitch-Pipers, January 1953
August 4
Q: What was the name of the first-ever Sweet Adelines chapter?
A: Atomaton Chapter - they were from Tulsa, Oklahoma.
Winner: Terry Swart
August 6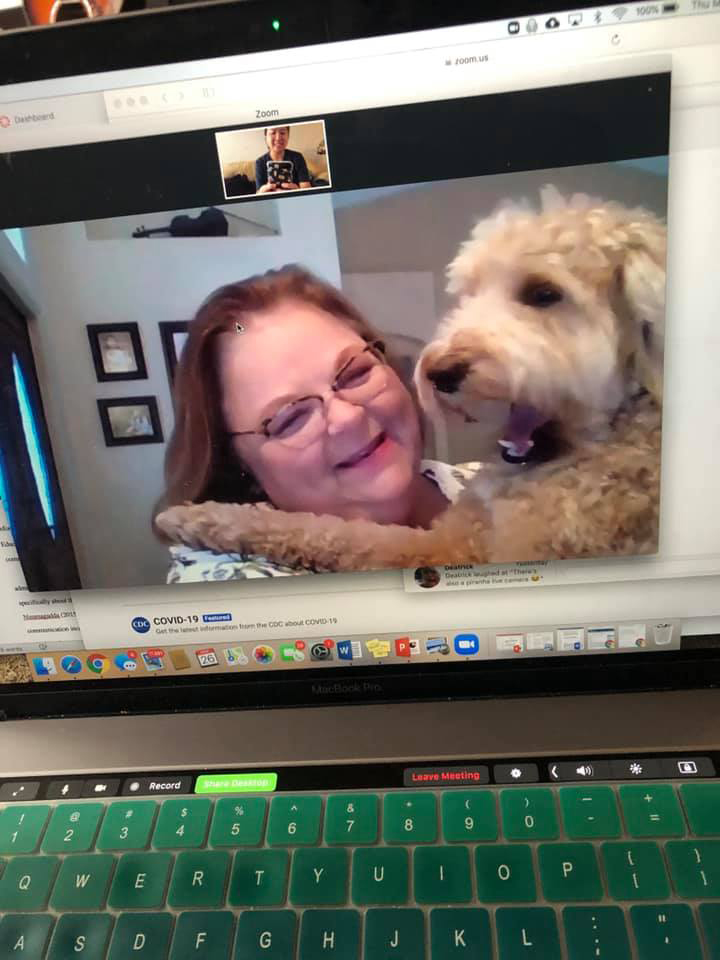 Q: In 1958, Sweet Adelines polled choruses to find out what night of the week was most popular for rehearsal. Can you guess which night it was?
A: Tuesday (TPP Aug. 1958, p. 1)
Winner: Debbie Weaver Thornton (pictured right with dog, Denver).
Debbie sings with Spirit of the Gulf Chorus, Region #9.