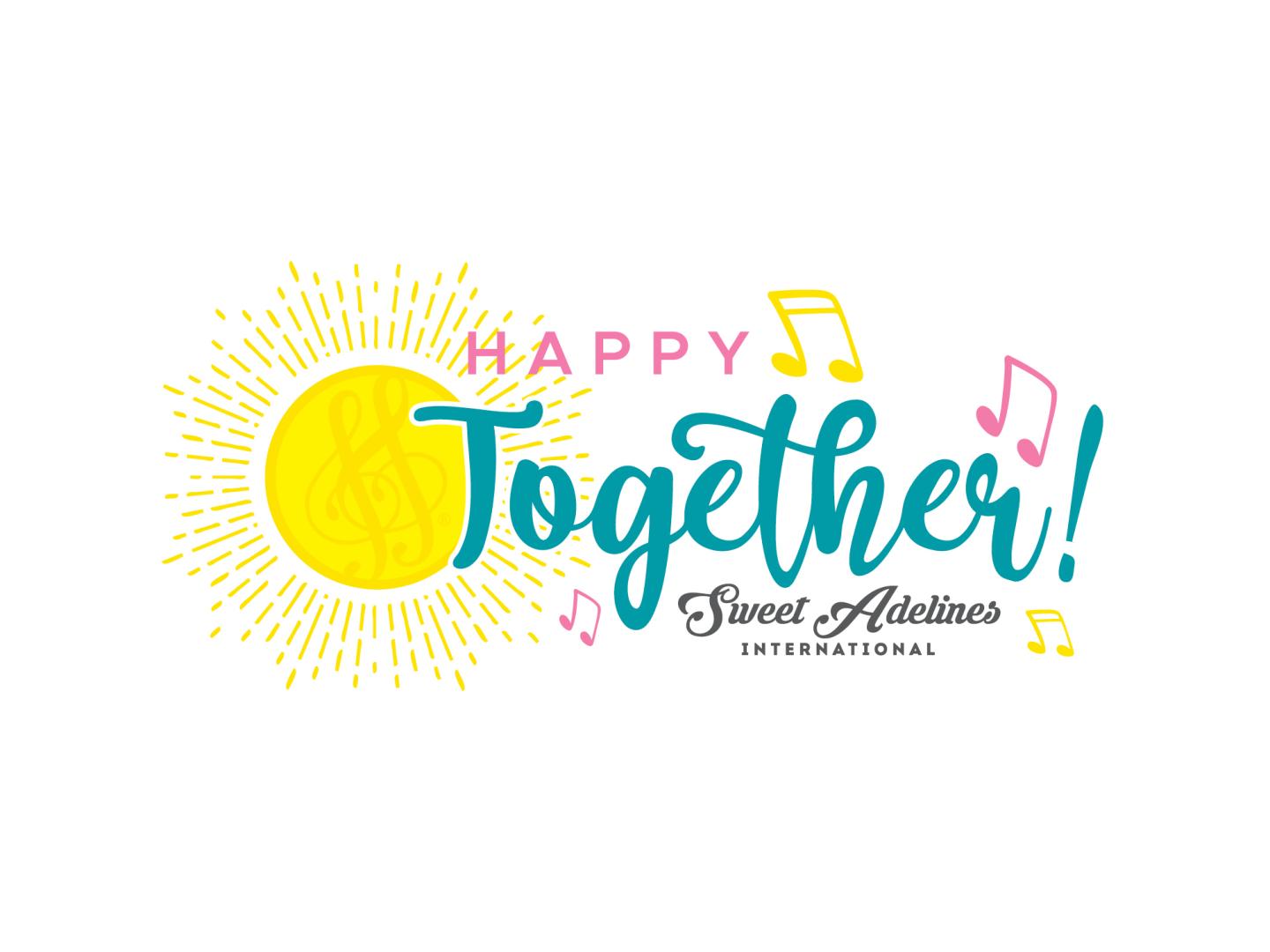 Class Descriptions and Faculty Videos
View the Class Descriptions and Schedule to make your class selections and create the IES experience of your dreams!
Additionally, watch video messages from each faculty to learn a little more about the classes, what to expect and gain inspiration behind each topic.
Lisa Popeil, Guest Faculty
Create the voice of your dreams, learn to sing in different styles, improve resonance, and find out about "Safe and Beautiful Belting" in classes with experienced, multi-genre singer and vocal educator Lisa Popeil.
Cammi MacKinlay, Co-Chair
IES Co-Chair Cammi MacKinlay shares her extensive Sweet Adelines knowledge through three classes and two "Conversations with Cammi" sessions. Sign up as an individual or as a group for one-on-one time with this experienced Sweet Adelines leader!
Vickie Maybury, Co-Chair
What is energy? How do you get it? Hows does it affect your performance onstage? Find out in "Energy. The Life Force of Performance," a highly interactive class with IES 2022 Co-Chair Vickie Maybury. You will participate in a variety of fun activities to learn techniques and strategies for harnessing energy to improve your ensemble's performance.
Thérèse Antonini
Video coming soon.
Patty Cobb Baker
Get practical advice and learn new techniques for building your vocal skills and habits as well as becoming a Sweet Adelines leader in four individual classes with Past International President Patty Cobb Baker.
Joan Boutilier
"There really is something for everyone at IES!" Take classes on directing, the Sound category, and positive leadership with SA Immediate Past President Joan Boutilier. Joan, an international quartet champion (Four Bettys, 2008), will also do some quartet coaching.
Karen Breidert
Whether you're in a quartet or just into quartetting, you are invited to attend the Quartet Track at IES 2022. Facilitated by two-time International Quartet Champion Karen Breidert (Jubilation, 1985 and "the BUZZ", 2005), classes cover topics like choosing the "right" quartet members, having effective rehearsals, music selection and how to put everything together in a great show package.
Kay Bromert
Learn about barbershop chords and harmony, how barbershop music is put together, and how to create a manuscript using Finale music notation software in classes with Certified Music Arranger Kay Bromert.
Paula Davis
Find new ways to solve challenges, build a positive culture, and improve your singing life with Past International President Paula Davis, Director of Song of Seattle Chorus and bass of Touchstone Quartet.
Leslie Galbreath
Changes and transitions can be joyous and also challenging. Join SA International Faculty Leslie Galbreath for an interactive class focused on developing creative solutions that help leaders and members work together for smooth, effective transitions during times of change.
Corinna Garriock
Video coming soon.
Peggy Gram
Peggy Gram reminds us that we can "make our choruses better by making ourselves better," and she is offering four IES classes with that in mind! In "How to Warmup and Prepare Like an A-Level Singer" and "Bass Class," you'll learn individual techniques for improving your performance. In "Loco-Motion: Physicality and Movement in Performance" and "Performance Packaging for Quartets," learn to bring music to life and create an exciting experience for your audience. Finally, get together and "sing, sing, sing" in "Tag Singing," where you'll sing classics as well as new tags.
Kathleen Hansen
Learn about strengthening the maturing voice, fostering a culture of belonging in your chorus, and caring for singers and directors in classes with Kathleen Hansen, Master Director of San Diego Chorus. Kathleen will also offer one-on-one directing instruction, but sign up fast. Spaces are limited!
Deanna Kastler
The Young Singers Track at IES 2022 "is going to be amazing!" Singers 25 years or younger are invited to amp up vocal and performance skills, learn to be more confident onstage, and enjoy several opportunities to perform. Hear all about it from International Quartet Champion (Bling!, 2015) and Master Director (Co-Director, Spirit of the Gulf Chorus) Deanna Kastler.
Lori Lyford
International Champion Chorus Director Lori Lyford wants to help you improve your superpowers as a singer and performer! In "The Joy of Being Understood," she discusses what happens when we try to be "smooth" instead of communicating during performance. In "What Sweet Adelines Brings to My Life," Lori discusses how to improve chorus life and introduces a survey about what being a Sweet Adeline means to members. In "Vowels and Consonants Can Life Happily Together," she introduces techniques for making and locking vowel sounds by remembering the importance of consonants.
Marcia Pinvidic
Who are you to judge? Maybe exactly the right person! If you're thinking about getting into the Sweet Adelines International Judging Program, the Aspiring Judges Track at IES 2022 is for you. Facilitated by Certified Expression Judge Marcia Pinvidic, this interactive track will explore what the judges are looking for...AND you'll get to test your skills as a trial scorer for both the Rising Star and Diamond Division Quartet Contests.
Judy Pozsgay
Get "movin' and groovin'" with Certified Judge in Visual Communication Judy Pozgay in several exciting classes: Get an overview of what judges will be assessing in Shiny and New: The New Visual Communication Category. Learn to engage and audience in Emcee Like a Boss! Join Judy and SA International President Joan Boutilier for The Sound and Visual Communications Categories: Meant to Be Together. Make sure you know the Seminar music for the interactive Tips and Tricks for Teaching Choreography, Express Yourself!, where you'll learn to connect to music and lyrics and Symposium Chorus, where Judy joins Master 700 Director Lori Lyford as creative consultant. As Judy says,"It's going to be magic!"
Dale Syverson
Get it together! Your sound, that is. Master 700 Director Dale Syverson (Rich-Tone Chorus) teaches four classes on making the most of your music and voices. The interactive "Achieving a Unit Sound for Directors" introduces techniques for bringing voices together. "How to Sing Dynamics Effectively" and "Unlocking the Mysteries of Ballad Phrasing" teach singers how to interpret plans embedded in songs by composers and arrangers. "Unit Sound and Blend," co-taught with Kim Vaughn, considers how sound and blend impact each other and explains some common misunderstandings about them.
Kim Vaughn
Learn about the "joy and hope and peace" of singing together when Kim Vaughn teaches Why We Sing by Avis Fellows at IES 2022.
Kim Wonders
Come on, get happy…and healthy with Master Director of Metro Nashville Chorus Kim Wonders. Hear about her upcoming class on building encouragement and affirmation into chorus culture and her fun, interactive class, Training Games for Performers.
Charity Jordan and Bridget Barrett, Featured Faculty
"We can do this…together!" Sweet Adelines Diversity, Equity, and Inclusion (DEI) Council members Charity Jordan (#25) and Bridget Barrett (#11) will lead a session on diversity and inclusion at IES 2022.
Questions?

Sweet Adelines International
Events Department
events@sweetadelines.com