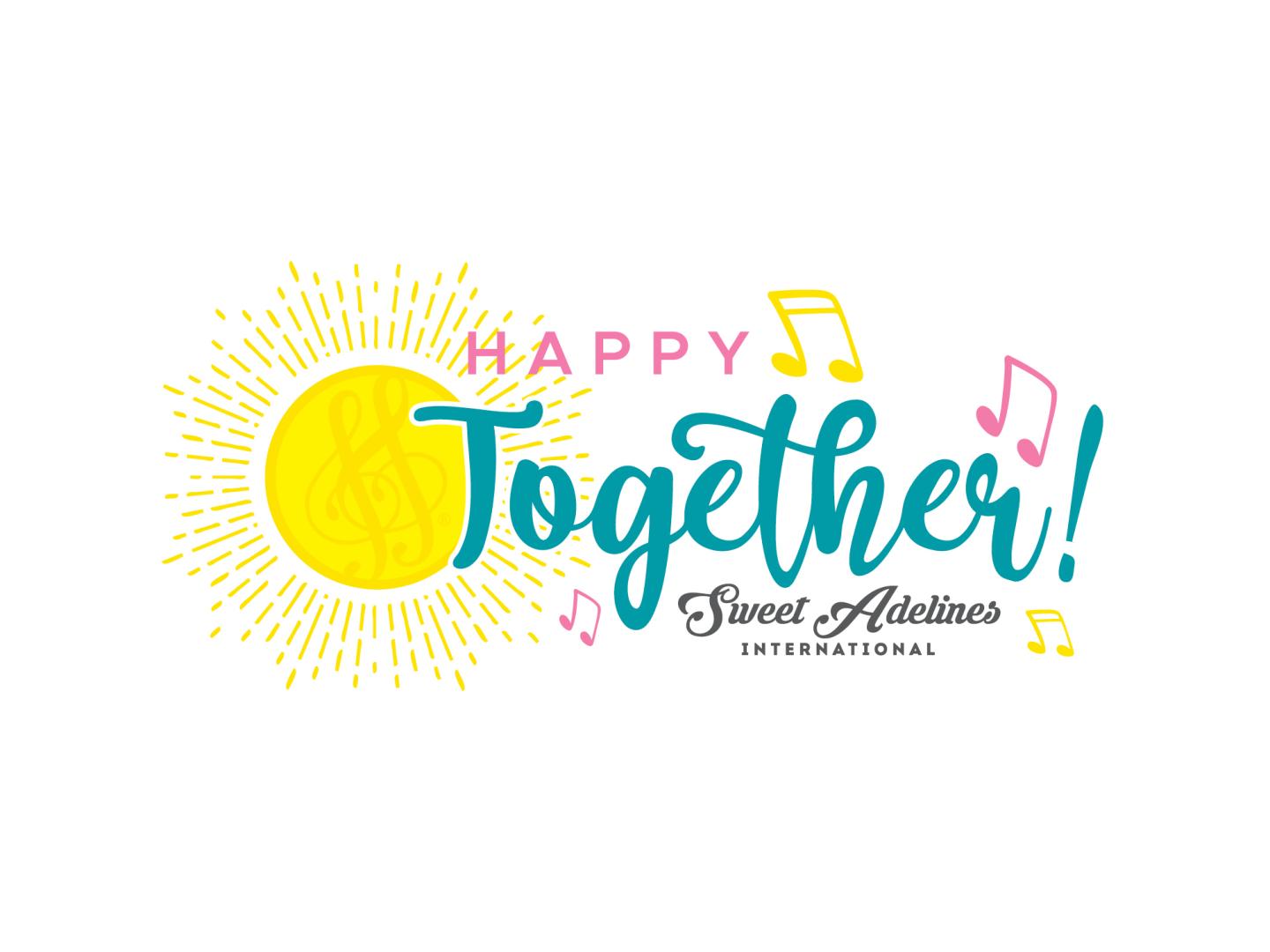 Frequently Asked Questions
Who is able to attend IES?
The Sweet Adelines International Education Symposium (IES) is open to members and nonmembers alike, though some classes in the curriculum may have limited registrations available.
Where can I register?
There's three ways to register for IES: online, mail or fax.
1. Online
Complete registration, housing and class selection forms online. Credit card payment is required.
2. Mail
Mail completed registration form with payment to Sweet Adelines International Headquarters:
Sweet Adelines International
Attn: Events Department
9110 S. Toledo Ave.
Tulsa, OK 74137
3. Fax
Fax completed registration form with payment (credit card payment only) to Sweet Adelines International Headquarters:
Fax: 1-918-388-8083
Attn: Events Department
When does registration close?
June 19, 2022 is the last day to register for IES. No new registrations will be accepted after this date. Register early as class availability is on a first-come, first-served basis.
What does my registration include?
Visit the IES Registration page to see the registration options and what is included in the price of each registration type.
What type of classes will be offered?
Visit the IES class page to view tracks, focus areas, class titles and descriptions. (You can also watch videos from our faculty!)
Can I register for one day only?
Day rates are not available at this time.
Where can quartets sign up to compete in the Diamond Division Quartet Contest or Rising Star Quartet Contest?
Contest entry for Diamond Division and Rising Star closed on June 1. Contact our Competition Department for further information. 
Where can friends and family purchase single-event tickets for the Diamond Division Quartet Contest and Rising Star Quartet Contest?
Single-event tickets will go on sale for both the Diamond Division Quartet Contest and Rising Star Quartet Contest. Check back for details.
What is the schedule for Regional Leadership Training?
It has been determined that the Regional Leadership Training will be a virtual educational event taking place later this year. Once initial plans are in place, the RLC will send out meeting details and attendance information. For those RMT's who have expressed willingness and desire to attend the International Education Symposium in San Antonio, Texas, we are working to provide a networking opportunity for you during the event separate from other event attendees. Information on this will be provided after event registration has closed and closer to IES when specific rooms are assigned. If you have any questions please email education@sweetadelines.com.
Are there refunds or exchanges if I cannot attend?
Due to ongoing uncertainties related to the COVID-19 pandemic, registrations will be 100% refundable up until the date of the event. Please submit cancellations in writing to events@sweetadelines.com.
What type of housing is included in registration?
All rooms in the residence halls at Trinity University are in a suite arrangement (two beds per sleeping room, four beds per suite, with a connecting bathroom). Single occupancy registrants will be sharing a connecting bathroom. There are no units available with 100% private bathrooms.
What amenities are included in each room?
All rooms in the residence halls have shared bathrooms and furnishings per occupant which include: 1 XL twin bed, 1 desk, 1 desk chair, 1 set of drawers and closet space. Standard linens include: linens (mattress sheet, sheet, blanket, pillow and pillowcase, towel and washcloth). Microwaves and mini-fridges are available in each room and complimentary. Complimentary Wi-Fi is available throughout campus and in each dorm room.
Will the housing on campus have air conditioning?
Every dorm room will be air conditioned.
Can I pick my roommate?
Use the 2022 IES housing form, to indicate a roommate/suitemate preference (based on what registration type you select). Requests are not guaranteed but will be met to the best of our ability. All rooms in the residence hall are in a suite arrangement (two beds per sleeping room, four beds per suite, with a connecting bathroom). Single occupancy registrants will be sharing a connecting bathroom. If you do not designate a roommate/suitemate request (based on your registration type), you will be assigned one. Please make sure that your roommate and suitemates are registered for IES 2022. If your listed roommate/suitemate is not registered at the time room assignments are made, you will be assigned another roommate/suitemate. Dorm assignments will be sent via email approximately two weeks prior to IES.
What time is check-in/check out?
Your IES registration fee includes on-campus housing starting on Wednesday, July 20, prior to 1 p.m., and will end Sunday, July 24 at noon.
What time zone is the event being held in?
Texas is located in the Central Time Zone.
What is the average temperature in San Antonio during this time of year?
Daily high temperatures are usually around 96°F rarely falling below 87°F or exceeding 101°F. The relative humidity usually peaks at 87% in the morning then drops to 44% by mid-afternoon.
What options do I have if I have difficulty walking long distances?
Trinity University is a pedestrian campus with elevator and ramp access provided when needed. The furthest distance between any locations on campus is roughly 0.75 miles with the average distance being between 0.25 and 0.5 miles. If you have trouble walking more than a few city blocks, you may consider renting a scooter from Scootaround and have it delivered to campus.
Will there be food options for those with dietary restrictions?
The campus will have food available to meet all major dietary and allergen needs. All food will be labeled with notes on what each item contains, and allergens will be communicated to the university prior to your arrival. Diet preferences (Whole 30, Paleo, etc.) may not always be met with a well-rounded meal and may need to be supplemented. Please make sure to enter the information on your registration form when you register. You may also email the Events Department at events@sweetadelines.com and state your dietary restrictions so the headquarters team will have it on file. The Events Department will send a list of dietary restrictions to the university to make sure the cafeteria will have sufficient options available during the event.
What is the nearest airport to the university?
Trinity University is located six miles from San Antonio International Airport.

San Antonio Airport (SAT)
9800 Airport Blvd
San Antonio, Texas 78216
Who can I contact if I need help making flight arrangements?
Journey House Travel is the exclusive provider for Sweet Adelines International. Traveling can be taxing, but not with Journey House! This incredible travel agency loves all-things-Sweet-Adelines and offers exclusive travel deals, personalized trip planning and outstanding customer service. Contact Donna or Robin today to inquire about flight discounts or assistance in booking your flight.
Is there parking if I should choose to drive?
Free parking is available at the University Campus. More information on the parking location will be coming soon.
What items should I bring with me to the event?
Nothing that you cannot carry yourself! The dorms will have elevators available so that attendees do not have to carry luggage up flights of stairs. Due to liability concerns and limited staff availability, staff will not be able to assist with carrying luggage. With this in mind, please make sure that you are able to handle your luggage on your own.
Items that might be helpful to bring include: washcloths, extra towels, refillable water bottle, toiletries, clothes hangers, iron, hair dryer, any other personal amenities, snacks, your phone/charger, walking shoes, bug spray, sunscreen, cash, sunglasses, a hat, flip flops, swim suit (if you want to use the pool), and an extra blanket (if necessary). Additionally, a pen/pencil, notebook, and any printed event session handouts or an electronic device that you can bring with you to your sessions.
Does the campus have a pool that we can use while we are at the event?
Trinity University does have a pool that can be used during the event. The pool is available for open swim each day and the hours of operation are as follows:Wednesday to Friday from 6:30–8:30 a.m., 11:30 a.m.–1 p.m., and 4–8 p.m, and on Saturday from 2–5 p.m.
Is there a face mask requirement for the event?
The International Board of Directors will be revisiting the health and safety protocols at their June meeting and the decision regarding masks will be made as we get closer to the event. For those that want to protect themselves by wearing a mask whether there is a mask requirement or not, we encourage them to do so for their own personal safety needs. If any updates are made to the policy, we will post them to our Health and Safety Protocols page.
Questions?
Sweet Adelines International
Events Department
events@sweetadelines.com