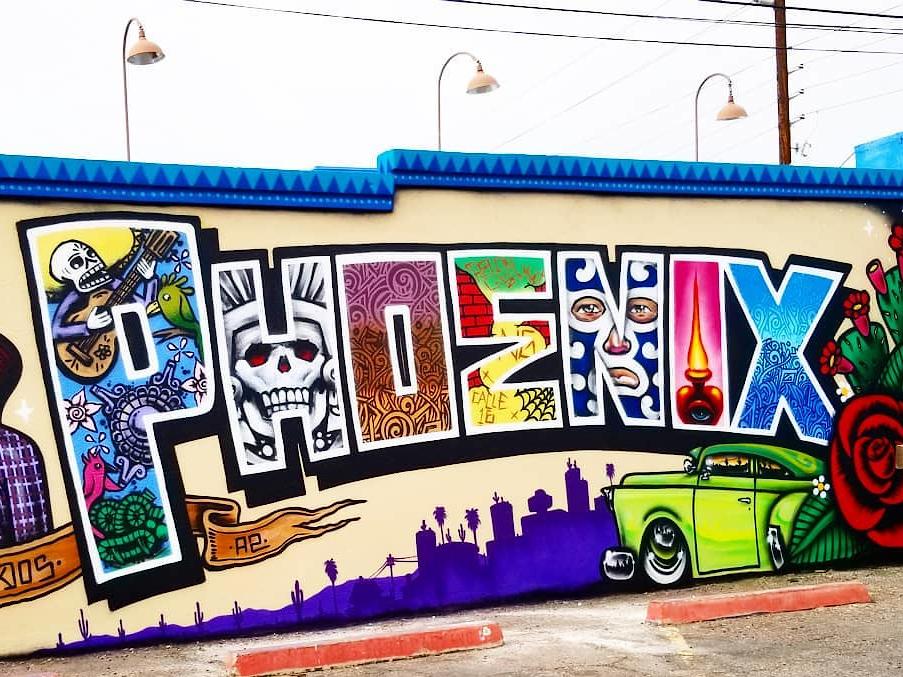 All the fun in Phoenix is just waiting for Sweet Adelines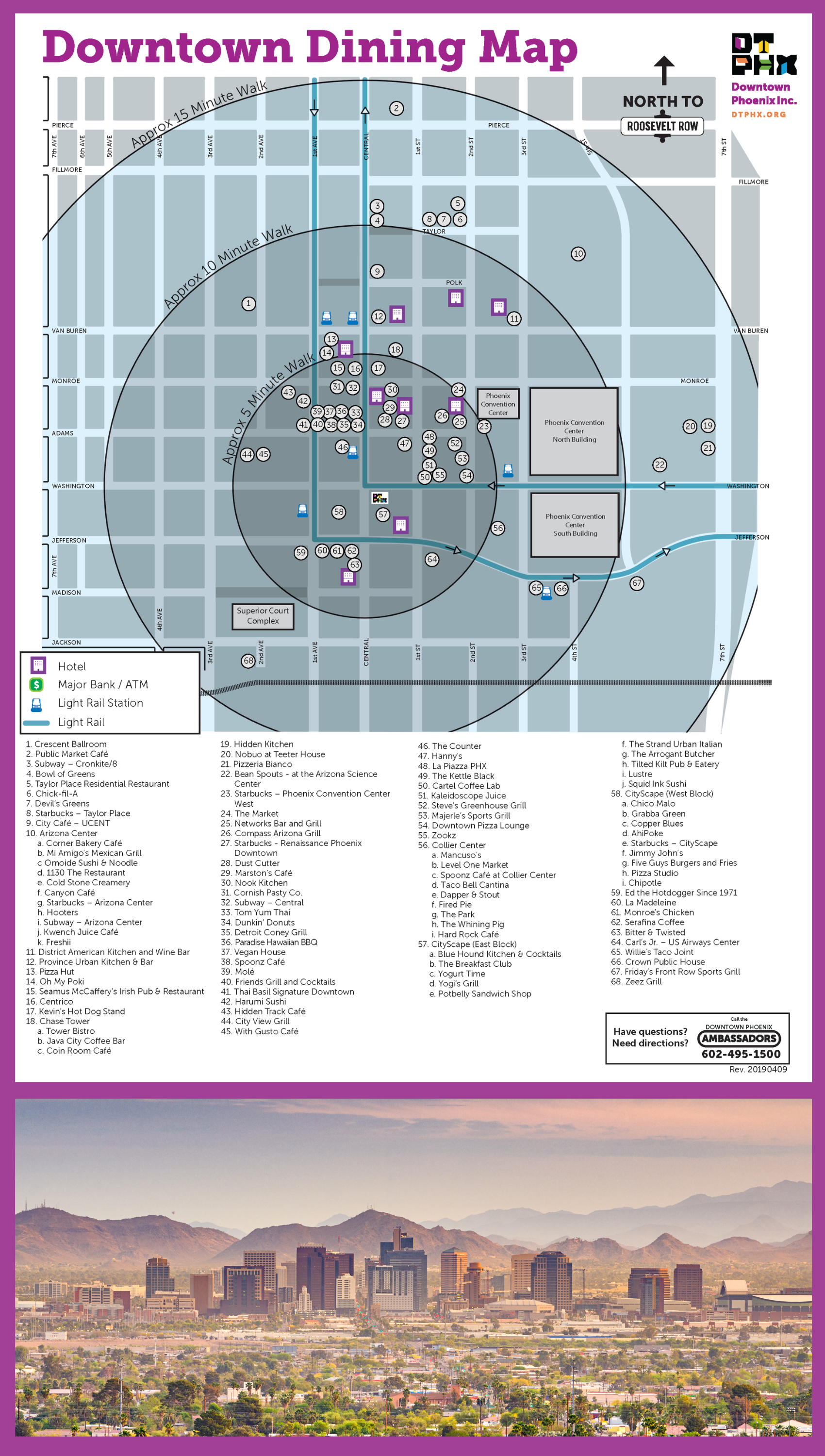 First things first, view the downtown dining map to make sure you and your peeps don't get lost. Select the image to view PDF.
We also recommend viewing the Downtown Phoenix Map & Directory.
There's over 200 bars and restaurants, and 40 coffee shops — come and get it!
Vegan Eats: Best Plant-Based Restaurants
Restaurants Featured on Food Network
Southwestern and Mexican Restaurants
Map of Affordable Dining (Where most — or all — entrees are $10 or less and within walking distance of the Phoenix Convention Center and nearby hotels.)

Ready to explore?
Visit Phoenix's walkable arts district, Roosevelt Row, for amazing mural art, boutiques and breweries.
Cityscape Area in downtown Phoenix takes up two city blocks and the complex includes a mix of retail, restaurants and nightlife.
Favorite attractions (across greater Phoenix)

Downtown Phoenix Ambassadors will be able to assist with way-finding, as well as entertainment, shopping, and dining suggestions.
The Downtown Phoenix Ambassadors are a service of the Downtown Phoenix Partnership, an affiliate of Downtown Phoenix Inc. The mission of the Ambassadors is make a person's visit to Downtown Phoenix safe, enjoyable and memorable.
The roving hospitality team is on duty seven days a week, 365 days a year to help you — whether that means walking you to your car, handing out free water and sunscreen, or simply offering directions. Ambassadors are on-foot or bike in areas of high pedestrian activity. Look for the folks wearing orange shirts with "ASK ME" on the back.
Contact the Ambassadors: 1-602-495-1500 or ambassadors@dtphx.org
Monday–Thursday 6 a.m.–8 p.m., Friday & Saturday 6 a.m.–10 p.m. and Sunday 11 a.m.–8 p.m.
It's going to be hot, hot, hot!
Be sure to bring comfortable warm-weather clothing and plenty of sun screen! The average maximum daytime temperature lies around 38.0°C (100.4°F). Even in the evening it is a hot and steamy.

Questions?
Contact our Events Department at events@sweetadelines.com.