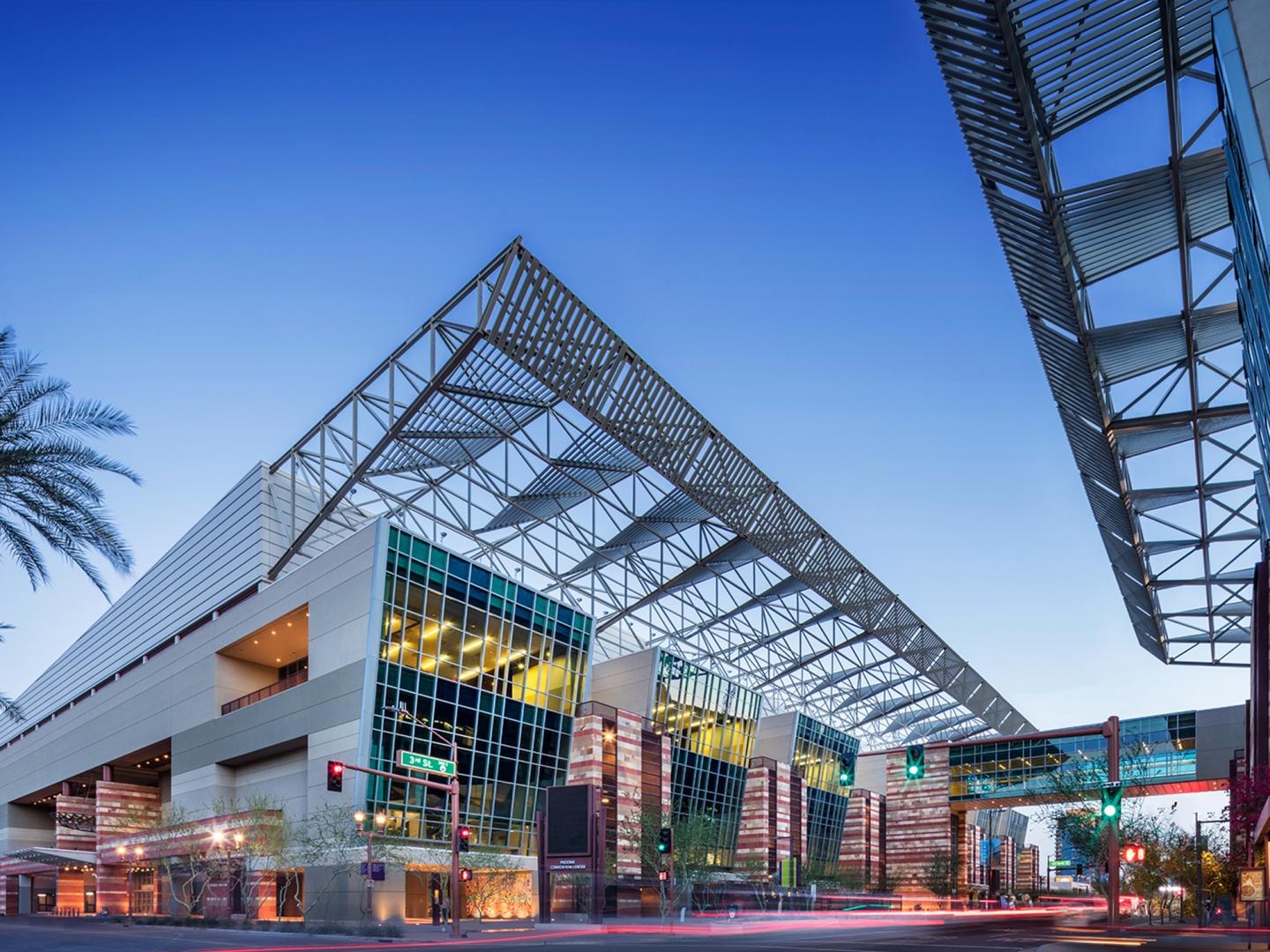 On-Site Registration Processes and Procedures
Updated August 5, 2022
We are so thrilled to be ringing chords IN PERSON again in Phoenix in just over a month!
Our world has changed so much since 2019, and that has certainly been the case here at Headquarters. With that in mind, we would like to let you know that there will be a few changes to the processes and procedures for the 74th International Convention & Competition in Phoenix. We appreciate your patience as we seek to create the best attendee experience.
General Seating
Due to a rise in COVID-19 cases as well as many other contributing factors, seating for the 2022 International Convention & Competition will be general seating, with the exception of VIP seating. There will be ample space and extra seats in this year's competition venue, which will allow groups to spread out based on their own comfort levels. Be sure to get there early with your friends to claim your seats for the day!
VIP Seating (Wednesday through Saturday)
VIP seating will be honored from Wednesday, September 14 (Quartet Semifinals) through Saturday, September 17 (Chorus Finals). Harmony Classic (Tuesday, September 13) will be general seating for all, with no VIP seating.
Keep your Name Badge Close!
Tickets and name badges will not be mailed prior to the 2022 International Convention and Competition. All name badges will be available for pickup at the Registration Desk, which will be located on the third floor of the Phoenix Convention Center North Building. **Those with VIP seating will have a section and seat noted on their name badges. If your name badge is incorrect upon pick-up, corrections can be made at the Registration Desk.
Your name badge will also serve as your ticket for SA events. This means that there will be no physical tickets for this year's events. Health and Safety clearance details will be explained in a separate communication at a later date.
Find "Will Call" at the Registration Desk
**Please note: If you are a registration contact for a group order (chorus, quartet, individual group, etc.), please email events@sweetadelines.com by Friday, August 26, to let us know who will be picking up your group's order, whether it will be you or another member of your group. Group registrations not specified will be printed and set for INDIVIDUAL attendee "Will Call" at the Registration Desk.
We appreciate your understanding, and we can't wait to harmonize in Phoenix!
Questions?
Contact our Events Department at events@sweetadelines.com.