Travel, Transportation and Parking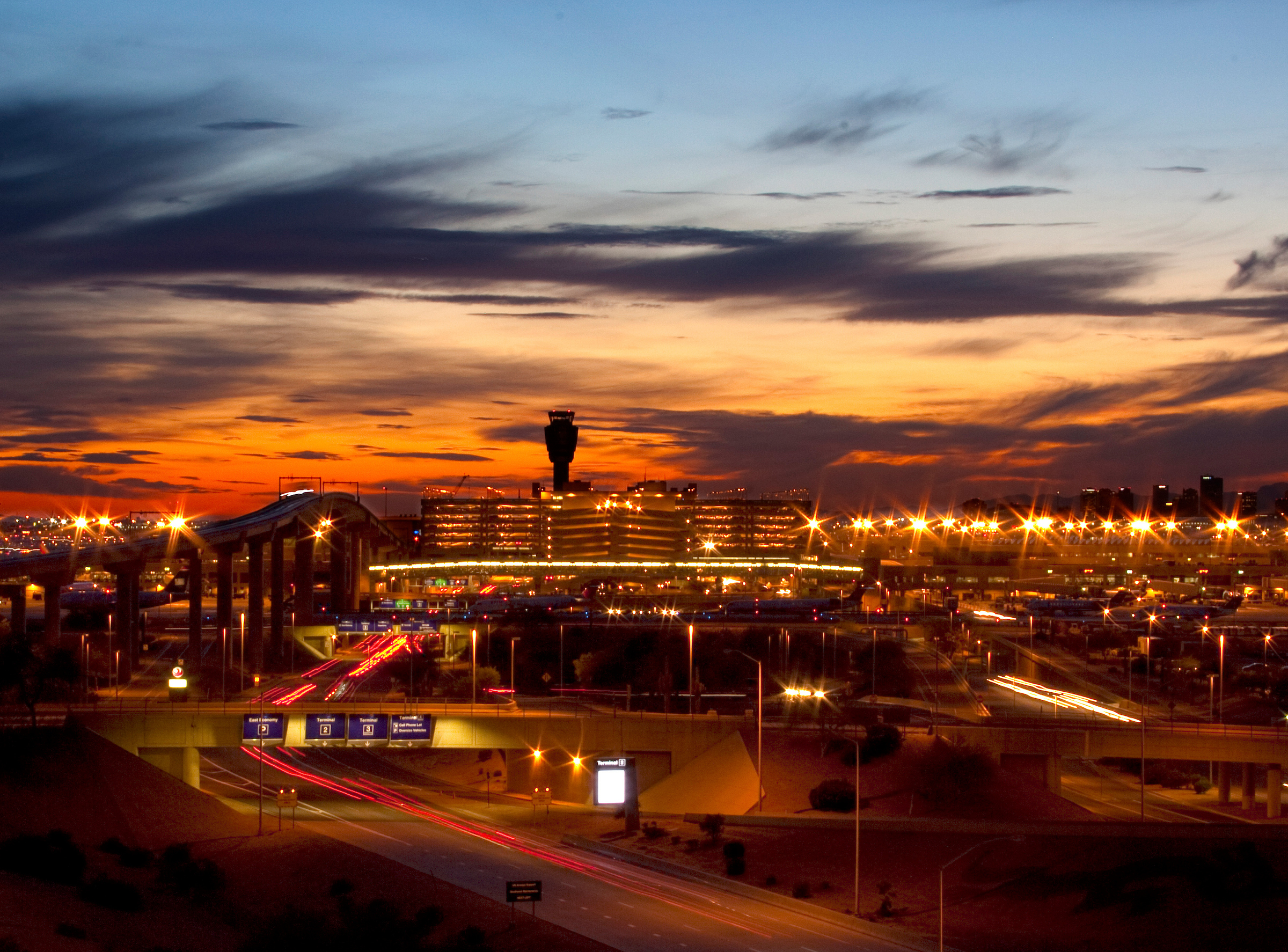 Phoenix Sky Harbor International Airport
3400 East Sky Harbor Boulevard
Phoenix, AZ 85034
1.602.273.3300
www.skyharbor.com
The Phoenix Sky Harbor International Airport is just 5 miles from the Phoenix Convention Center.
Journey House Travel
Contact Donna or Robin with Journey House Travel to book your flight!
donnap@journeyhouse.com
robin@journeyhouse.com
Donna's Direct Line: 1.405.463.5881 (8 a.m.–5 p.m. CST/Mon.–Fri.)
Toll Free: 1.800.251.6559 (8 a.m.–5 p.m. CST/Mon.–Fri.)
Airport Transportation
Super Shuttle Express has advance purchase options from and to the airport as well as pricing for in town transportation.
Airport Shuttle of Phoenix also offers 24/7 door to door service with costs dependent on destination, time of pick up. This is a private car service with no sharing required.
Uber and Lyft are both cost effective transportation options also, and are available 24 hours a day, seven days a week. Terminal pick up locations for ride share service providers are as follows:
Terminal 3: South outer curb, West end between doors # 2 and # 4
Terminal 4: Level 1, North outer curb, far West end outside door # 1
Terminal 4: Level 1, South outer curb, East end outside door # 6 or door # 8
Customers should arrange their ride once they have all of their bags and are ready to exit the terminal.
Rental Cars are available at Phoenix International Airport. If you are renting a car, please view the instructional map for leaving and returning to the rental car center.
Competitor Transportation
All competitors entering the traffic pattern and staying within the Sweet Adelines International hotel block will be provided busing from their hotel to the Phoenix Convention Center. Competitors will be supplied with individual pick-up times for entering the traffic pattern at a later date. Please contact competition@sweetadelines.com with any questions on competitor busing.
General Attendee Transportation
Due to the proximity of the hotels to the Phoenix Convention Center (PCC), busing for General Attendees will NOT be provided this year.
PCC (Competition Location)
Sheraton Phoenix Downtown (HQ Hotel) – two blocks from PCC
Hyatt Regency Phoenix – one block from PCC
Renaissance Phoenix Downtown Hotel – two blocks from PCC
Scooter Rental
Rent a scooter from Scootaround and have it delivered to your hotel.
Parking at the Phoenix Convention Center
Reserve your parking spot at the Phoenix Convention Center.
Metered Parking
Metered parking in Phoenix is enforced 8 a.m.–10 p.m. every day (including holidays). Please be aware of the space limit times for the meters is shown on the meter or the pay station time. The meters will accept credit cards or coins. View the meter instructions for assistance.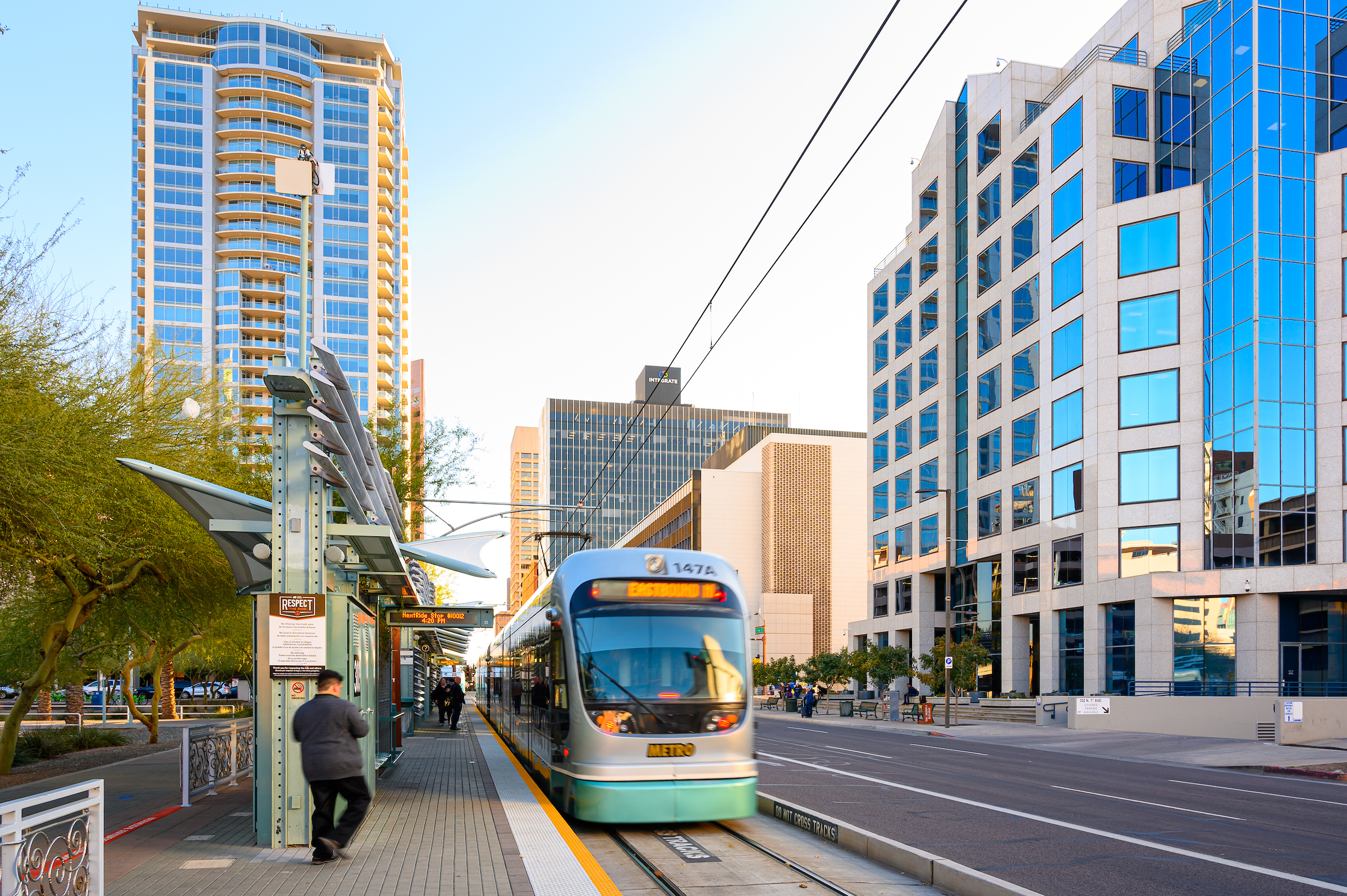 Valley Metro Rail
Valley Metro Rail is within two blocks of the Sweet Adelines hotel block, as well as the Phoenix Convention Center. Should you wish to explore Phoenix, the Valley Metro Rail is an alternative to riding the bus.
Valley Metro Rail trains are quiet, air-conditioned and operate 18-22 hours per day, seven days a week. Average wait times are between 12 and 20 minutes. The system operates at street level and is powered by electricity from overhead wires. View the rail routes and schedules.
There are 38 stations along the line and they are adorned with $8 million worth of public art. The artwork at each station reflects the character of the community where it is located. Station platforms can accommodate the boarding of 600 passengers onto a three car train within 30 seconds.
Questions?
Sweet Adelines International
Events Department
events@sweetadelines.com