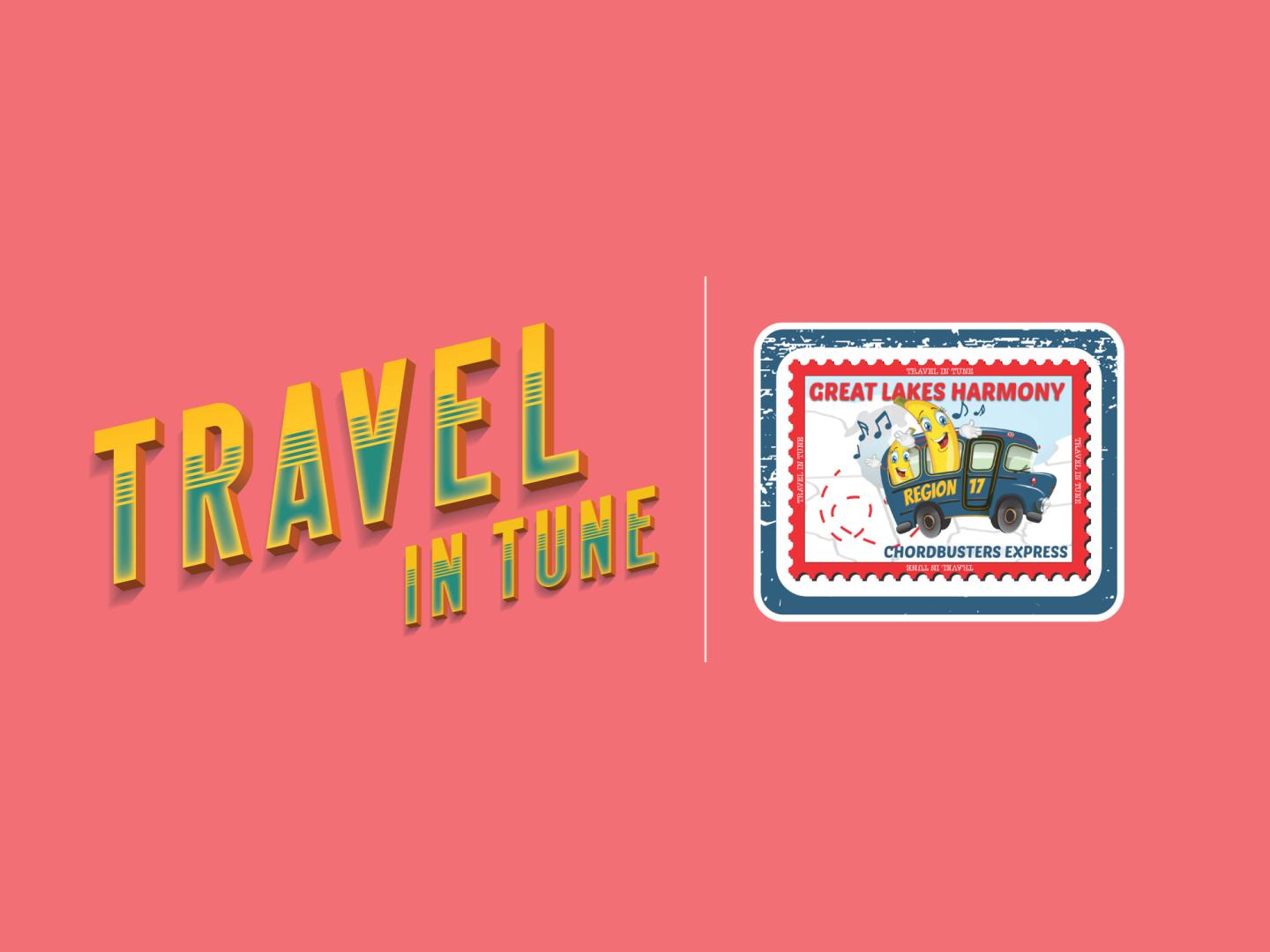 Itinerary Week of May 24 (CST)...
Monday, May 24: Watch the Region #17 Sneak Peek Video (select the passport stamp above to view)
Tuesday, May 25: Special Performance
Wednesday, May 26: Welcome to Region #17
Thursday, May 27: Watch the Region #17 Education Showcase
Select the passport stamp below to Travel to Region #17: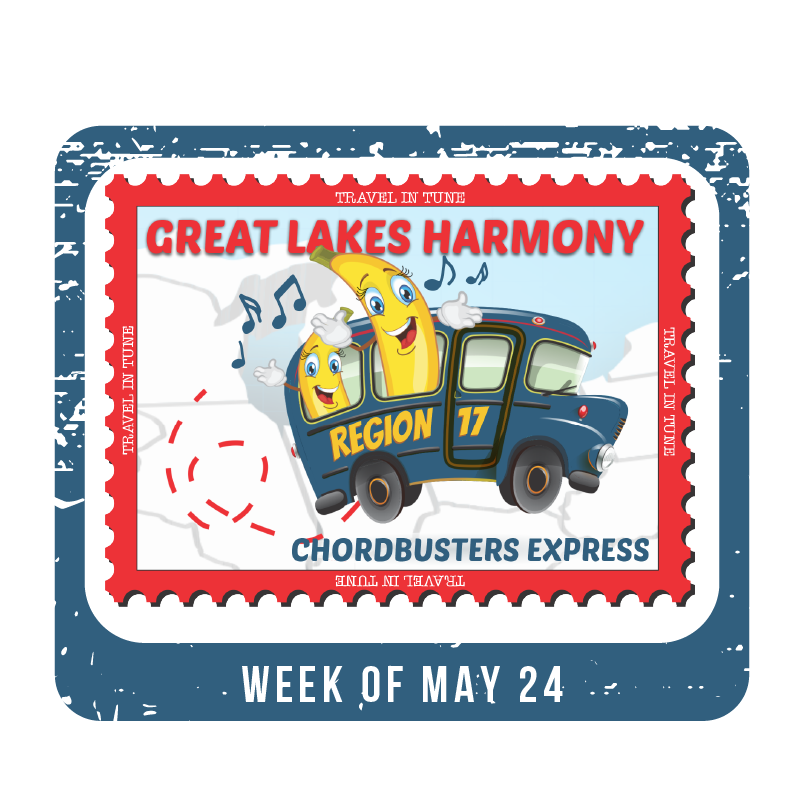 Join us!
Travel in Tune allows everyone virtually experience the exceptional cultures, personalities, and educational programs of each of our regions. To travel to any past destinations, visit the "Past Destinations" section at www.sweetadelines.com/travel-in-tune.
We look forward to traveling together!