Royal Northern College of Music Manchester, UK
Enjoy the beautiful harmonies of the best up-and-coming youth quartets during the 2019 Rising Star Quartet Contest! Sweet Adelines International welcomes members and non-members ages 25 and younger to compete for the Rising Star Quartet Champion title. The 2019 Rising Star Quartet Contest will be held on July 27, 2019 during IES 2019 in Manchester, UK.
Enter the 2019 Rising Star Quartet Contest:
Prizes:
First Place $2,000 USD
Second Place $1,000 USD
Third Place $500 USD
Prizes are awarded by the Young Singers Foundation, an official charity of Sweet Adelines International.
Rising Star Quartet Contest Resources:
2018 Rising Star Quartet Contest Results:
Congratulations to Hot Pursuit, the 2018 Rising Star Champion Quartet!
Tenor: Michaela Olson
Lead: Tessa Walker
Baritone: Melody Hine
Bass: Candra Rice
From Atlanta, GA., and Cleveland, TN., USA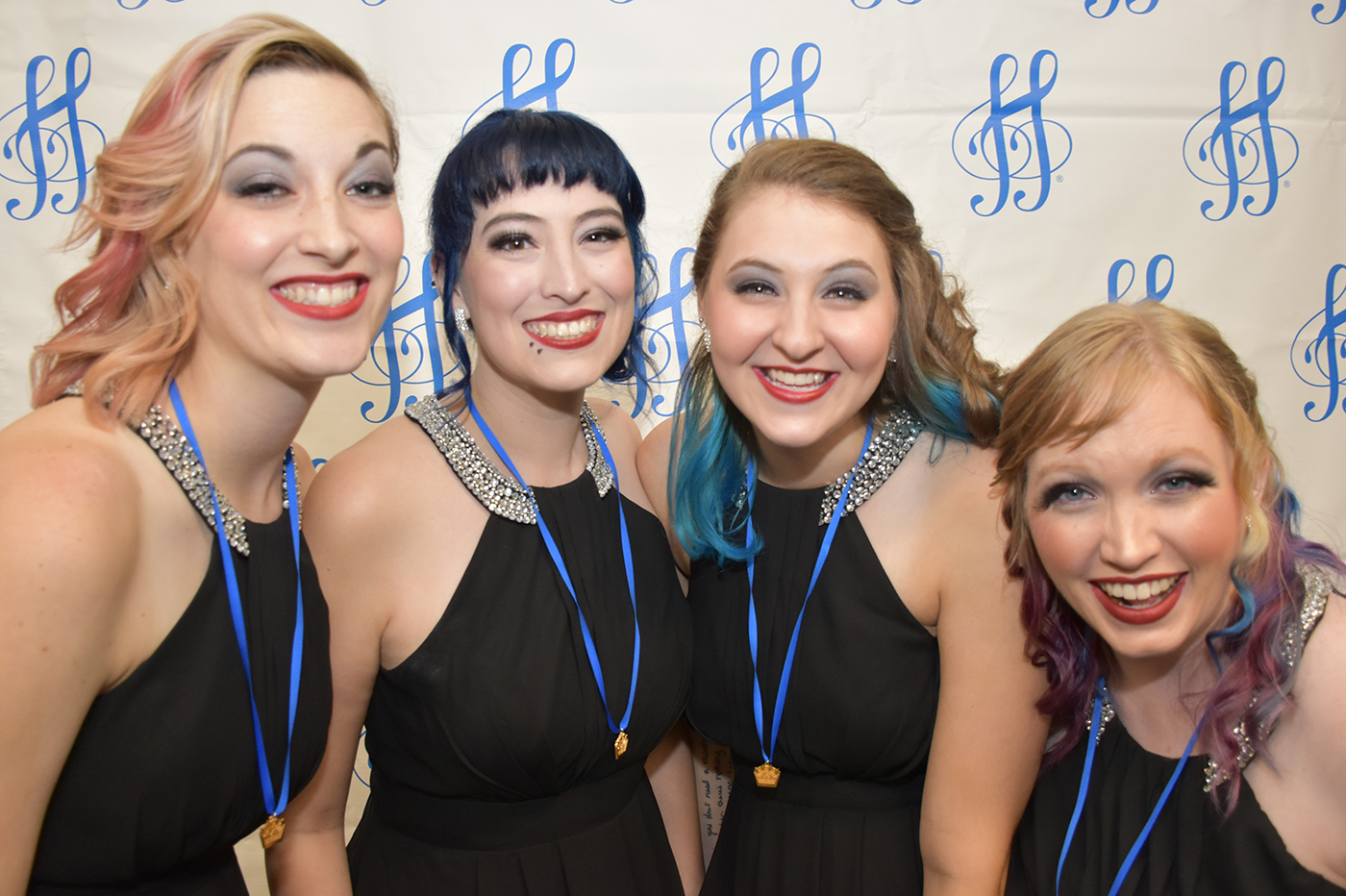 Permission to Post:
Any competitor interested in posting their Rising Star competition performance on YouTube, social media and/or website must have Sweet Adelines International's written permission before posting and sharing.

Please complete survey to request permission.
Questions?
Please contact Competition Services at Sweet Adelines International Headquarters.
Email: competition@sweetadelines.com • Phone: 1.918.388.8024 • Toll free: 1.800.992.7464