Royal Northern College of Music Manchester, UK
Enjoy the beautiful harmonies of the best up-and-coming youth quartets during the 2019 Rising Star Quartet Contest! The 2019 Rising Star Quartet Contest will be held during IES 2019 in Manchester, UK.
Saturday, July 27, 2019
Contest begins at 19:00
RNCM Main Concert Hall
124 Oxford Road, Manchester M13 9RD
Contest Admission
Tickets can only be purchased on the Sweet Adelines Region 31 IES event website.
Single Ticket: £10.00 (Adults) and £5.00 (Youth)
Ticket sales available until July 27 or until space runs out.
There are only a limited number of tickets available.
Cancellations will be refunded 50% until July 12.
Please note there is no allocation of seat numbers–seating is first come, first served.
Tickets will be sent by email.
Contest Entry
Competitor entry is now closed.
Contest Resources
Prizes
First Place $2,000 USD
Second Place $1,000 USD
Third Place $500 USD
Prizes are awarded by the Young Singers Foundation, an official charity of Sweet Adelines International.
The Coronet Club's Rising Star Quartet Coaching Program
2019 Queens of Harmony, ClassRing, will help competing quartets find a virtual coach! All competing quartets can take advantage of a one hour virtual coaching session with a member of The Coronet Club.
The coaching session must occur no later than 30 days before contest date (July 27, 2019).
To schedule your quartet's virtual coaching session, please contact our Education Department.
Past Rising Star Quartet Contest Results & Performances
Congratulations to Hot Pursuit, the 2018 Rising Star Champion Quartet!
Tenor: Michaela Olson
Lead: Tessa Walker
Baritone: Melody Hine
Bass: Candra Rice
From Atlanta, GA., and Cleveland, TN., USA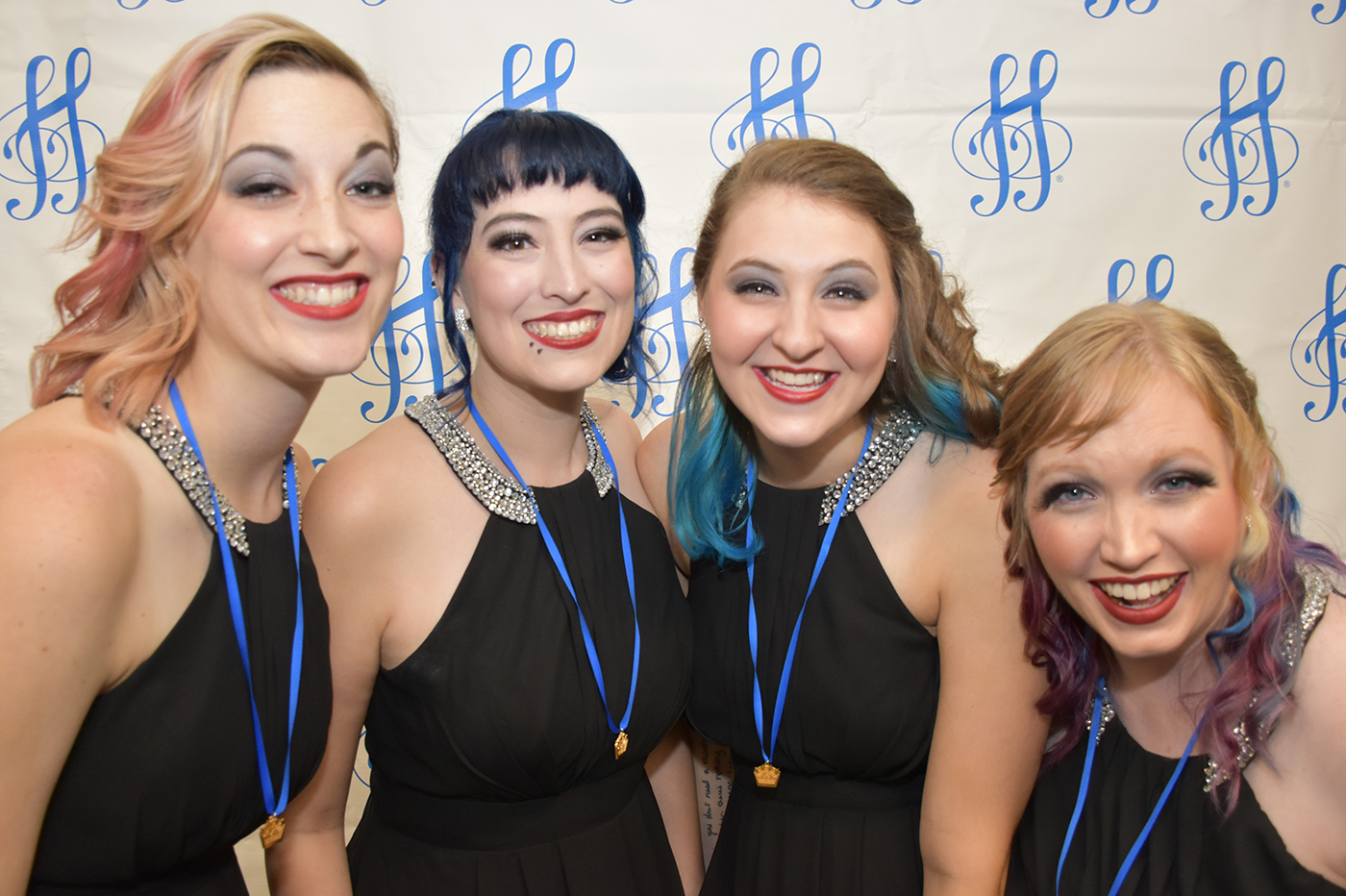 Permission to Post
Any competitor interested in posting their Rising Star competition performance on YouTube, social media and/or website must have Sweet Adelines International's written permission before posting and sharing.

Please complete survey to request permission.
Questions?
Sweet Adelines International
Competition Department
competition@sweetadelines.com
Phone: 1.918.388.8024 • Toll free: 1.800.992.7464