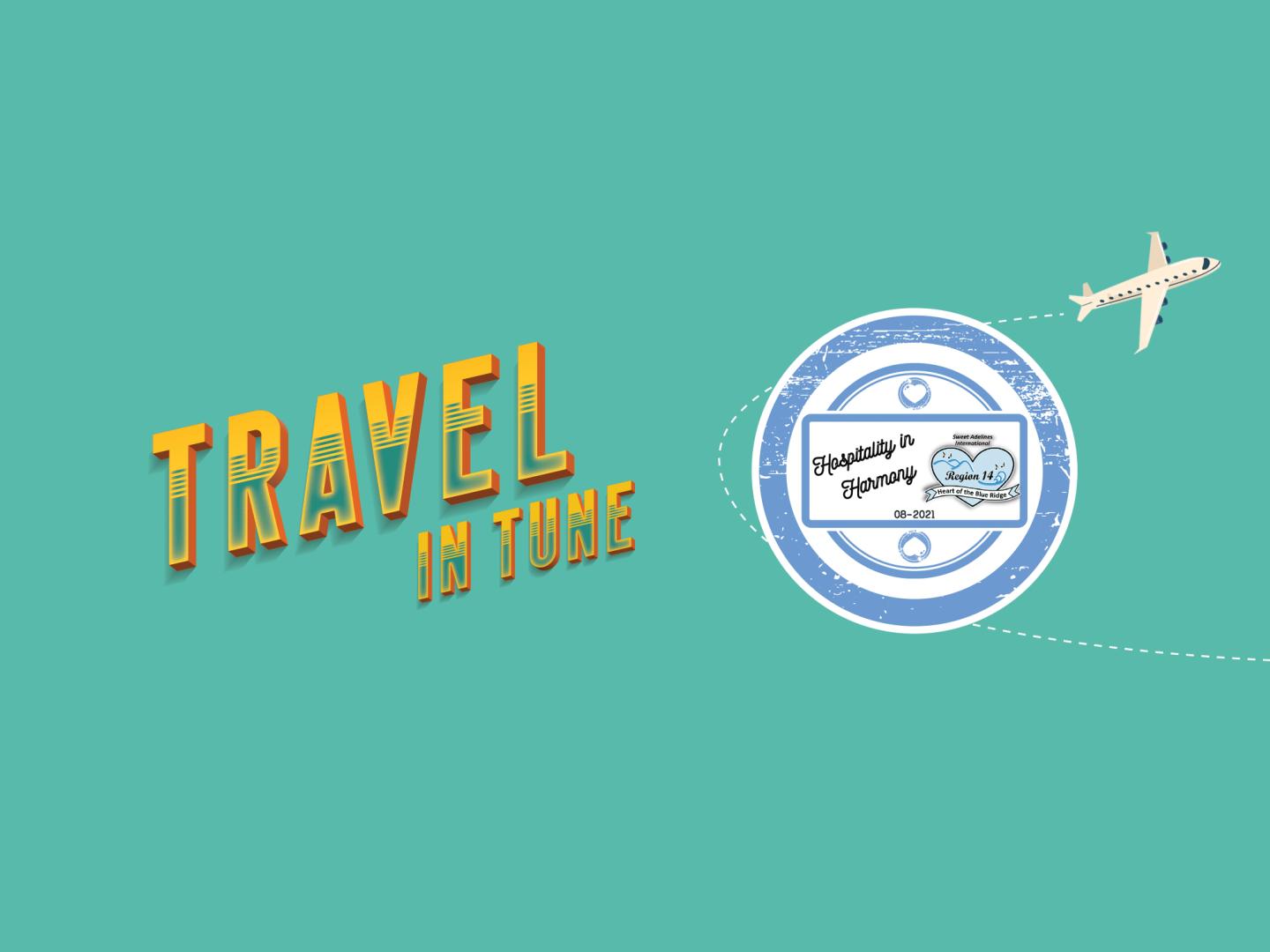 Travel in Tune... To Region 14
August 30
-September 2, 2021
Home is where the harmony is. Journey to Region #14 Heart of the Blue Ridge to learn how to cultivate that "being at home" feeling into your chorus' culture. Safe travels… Your Region #14 Sweet Adelines family can't wait to welcome you home!
Select the passport stamp below to Travel in Tune: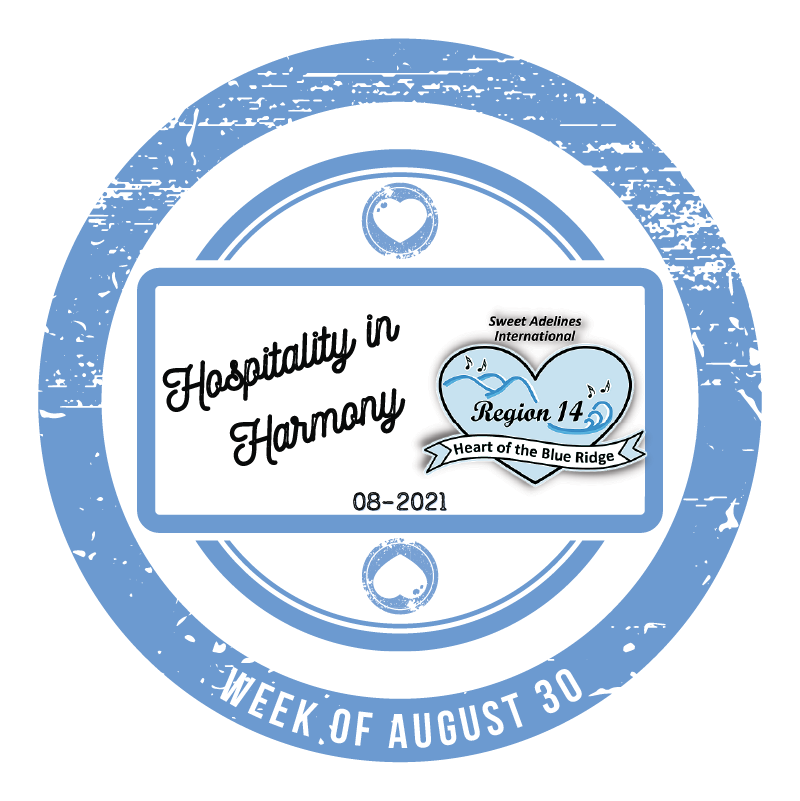 Itinerary Week of August 30 (CST)
Monday, August 30: Sneak Peek
Tuesday, August 31: Special Performance
Wednesday, September 1: Welcome
Thursday, September 2: Education Showcase
Are you interested in joining us for Travel in Tune?
Travel in Tune allows everyone virtually experience the exceptional cultures, personalities, and educational programs of each of our regions. To travel to any past destinations, visit the "Past Destinations" section at www.sweetadelines.com/travel-in-tune.
We look forward to traveling together!