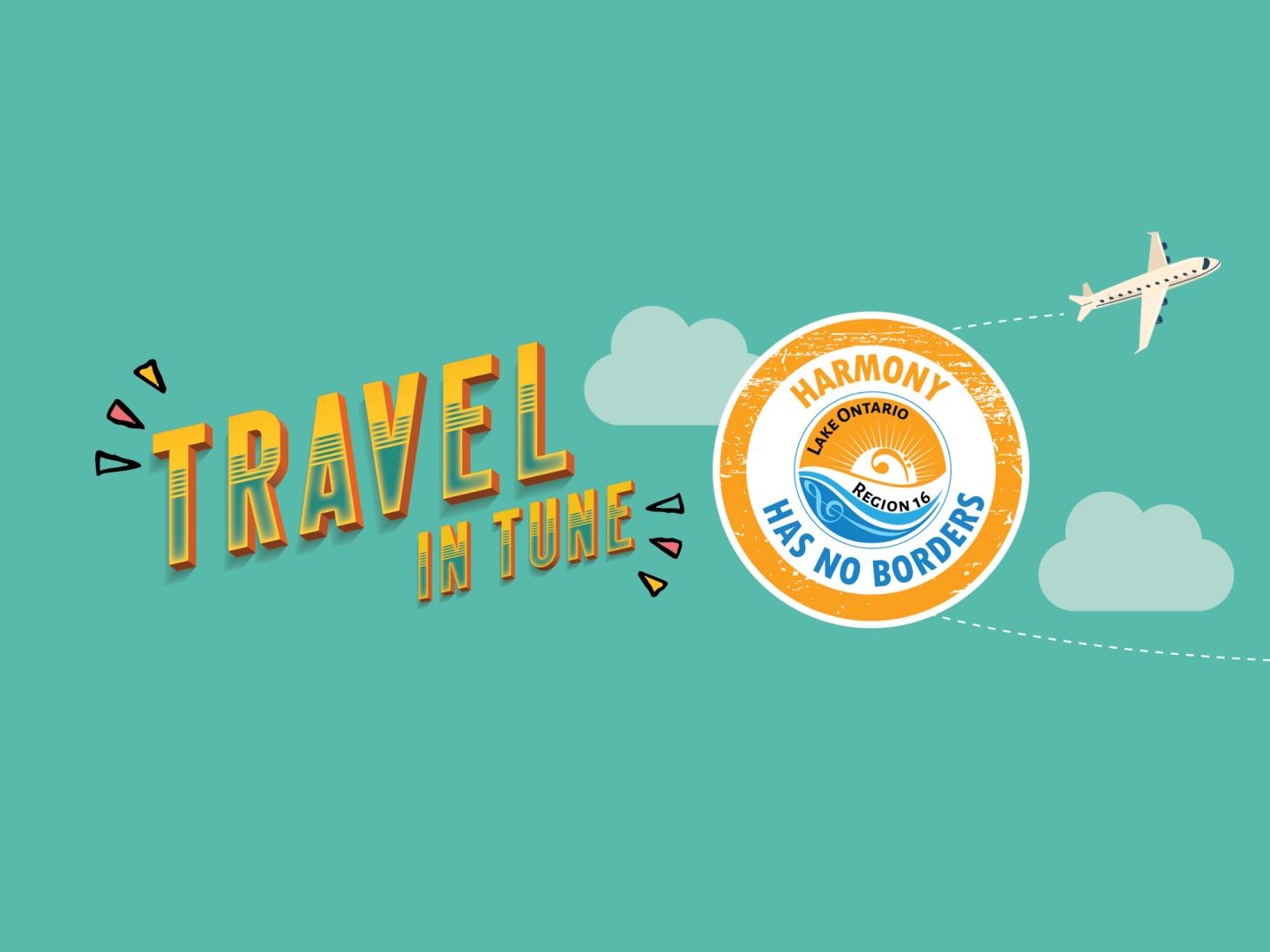 Travel in Tune... To Region #16
"I promise that you will be inspired." Our next adventure takes us to Region #16 Lake Ontario! Join us for an impactful journey including (but not limited to!)...meeting the region's choruses and quartets, an insightful conversation with two IBOD members Thérèse Antonini and JD Crowe, and a powerful motivational class "a million dreams" with 5-time international gold medal chorus director, Erin Howden. Are you ready to unpack the power of perspective, intention and human spirit?
Select the passport stamp below to Travel in Tune to Region #16 Lake Ontario: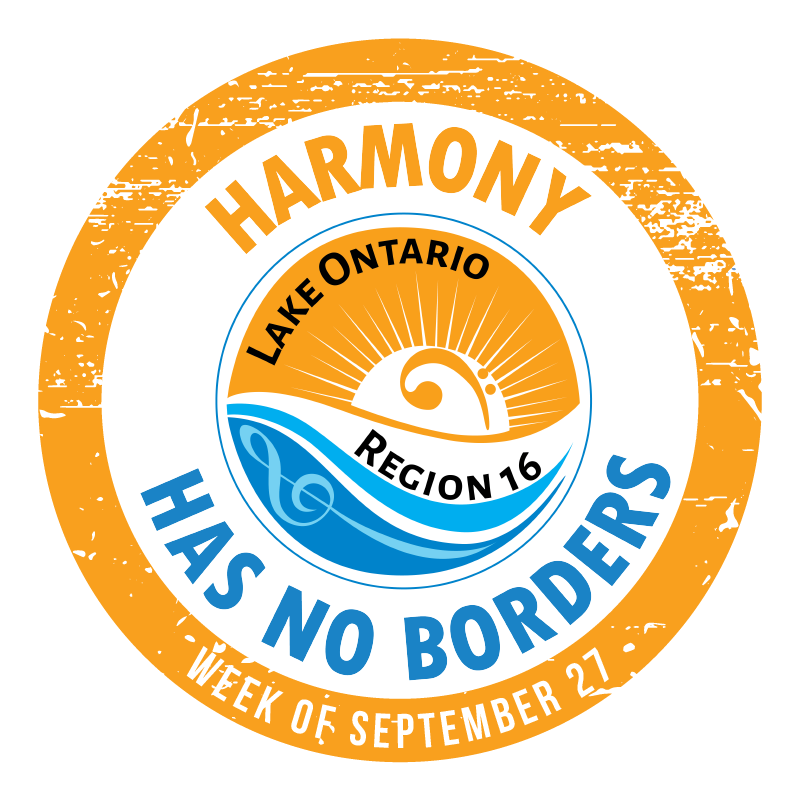 Itinerary Week of September 27 (CST)
Monday, September 27: Sneak Peek
Tuesday, September 28: Special Performance
Wednesday, September 29: Welcome
Thursday, September 30: Education Showcase
Find a chorus in Region #16!
Region #16 Lake Ontario is made up of choruses in Ontario, Canada and Western New York, USA. You're invited to attend a virtual rehearsal to see what they're all about! Visit the region's website www.saregion16.com or our "Find a Chorus" search feature to learn more.
Are you interested in joining us for Travel in Tune?
Travel in Tune allows everyone virtually experience the exceptional cultures, personalities, and educational programs of each of our regions. To travel to any past destinations, visit the "Past Destinations" section at www.sweetadelines.com/travel-in-tune.
We look forward to traveling together!