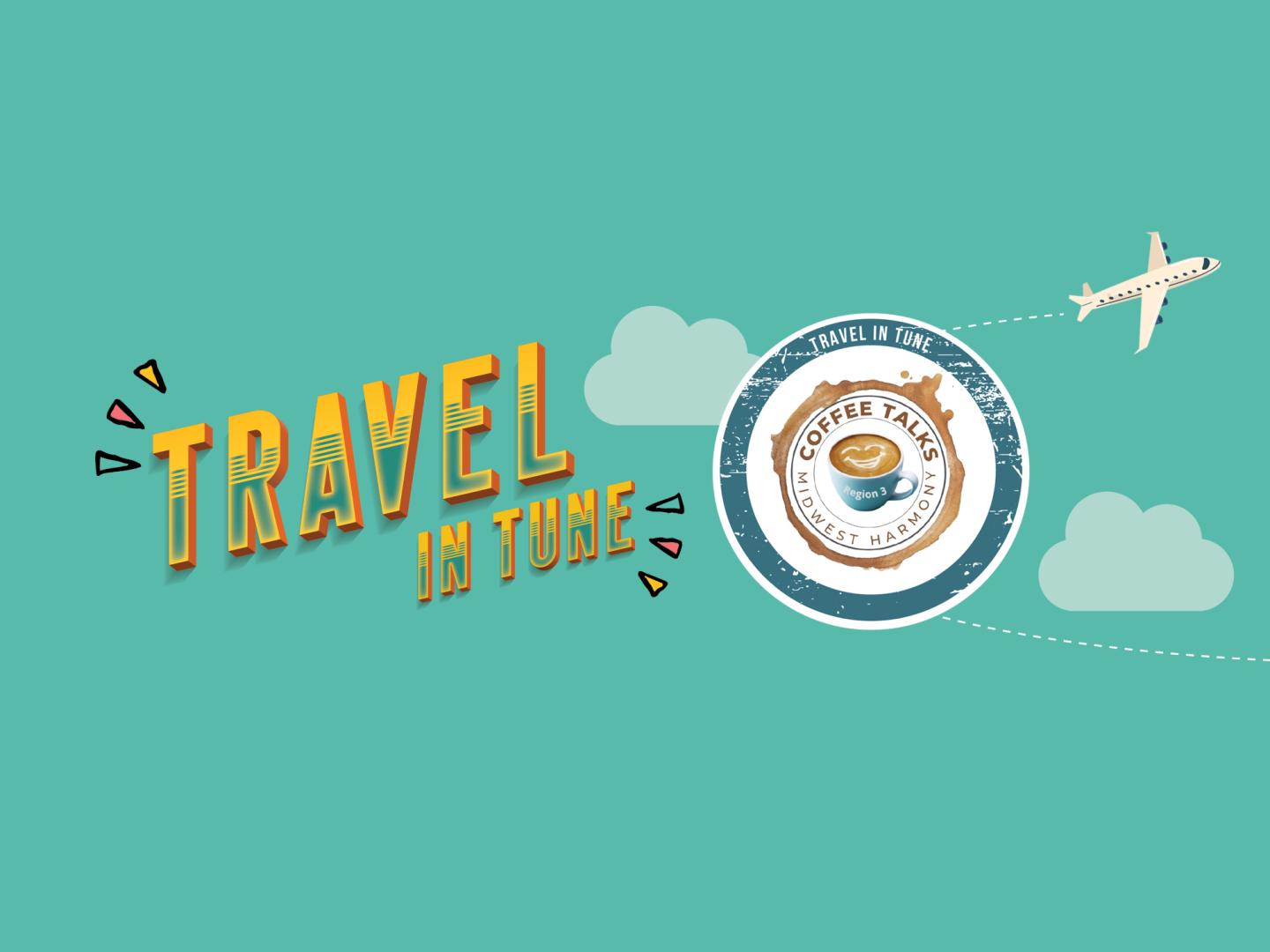 Since the beginning of the lock down, Directors' Coordinator Lora Wright and Education Coordinator Carol Thompson worked together to provide ongoing quality education to the Region 3 Directors during monthly Saturday morning "coffee talks." The invitation has been extended to all via… Travel in Tune! So come on over to the windy city for some inspiration, revelation, caffeination and education.
Select the passport stamp below to Travel in Tune to Region #3 Midwest Harmony: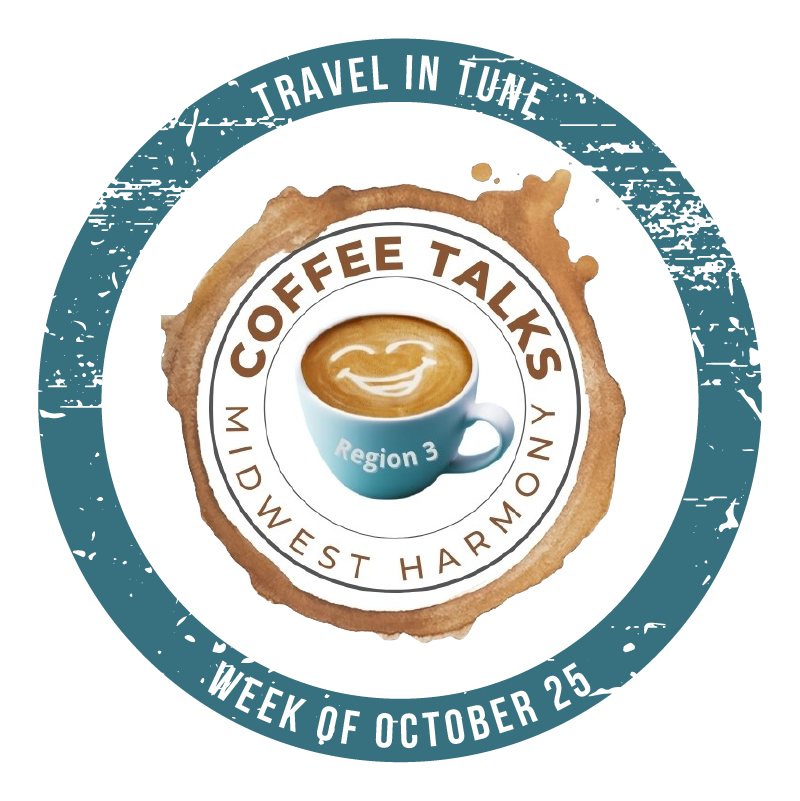 Itinerary Week of October 25 (CST)
Monday, October 25: Sneak Peek
Tuesday, October 26: Special Performance
Wednesday, October 27: Welcome
Thursday, October 28: Education Showcase
Find a chorus in Region #3...
Region #3 is made up of parts of Illinois, Indiana and Wisconsin, spanning an area from South Bend, Indiana in the east to Madison, Wisconsin in the west, and all the way down to Peoria, Illinois. This region is proud to be home to the Melodeers Chorus, 2015 International Champion Chorus — the "winningest" chorus in Sweet Adeline history with 7 International gold medals! To find a chorus in Region 3, visit their regional website, www.region3sweetadelines.org/choruses, or use the "Find a Chorus" feature on our website, www.members.sweetadelines.com/find-a-chorus, to learn more. 
Are you interested in joining us for Travel in Tune?
Travel in Tune allows everyone virtually experience the exceptional cultures, personalities, and educational programs of each of our regions. To travel to any past destinations, visit the "Past Destinations" section at https://sweetadelines.com/travel-in-tune.
We look forward to traveling together!