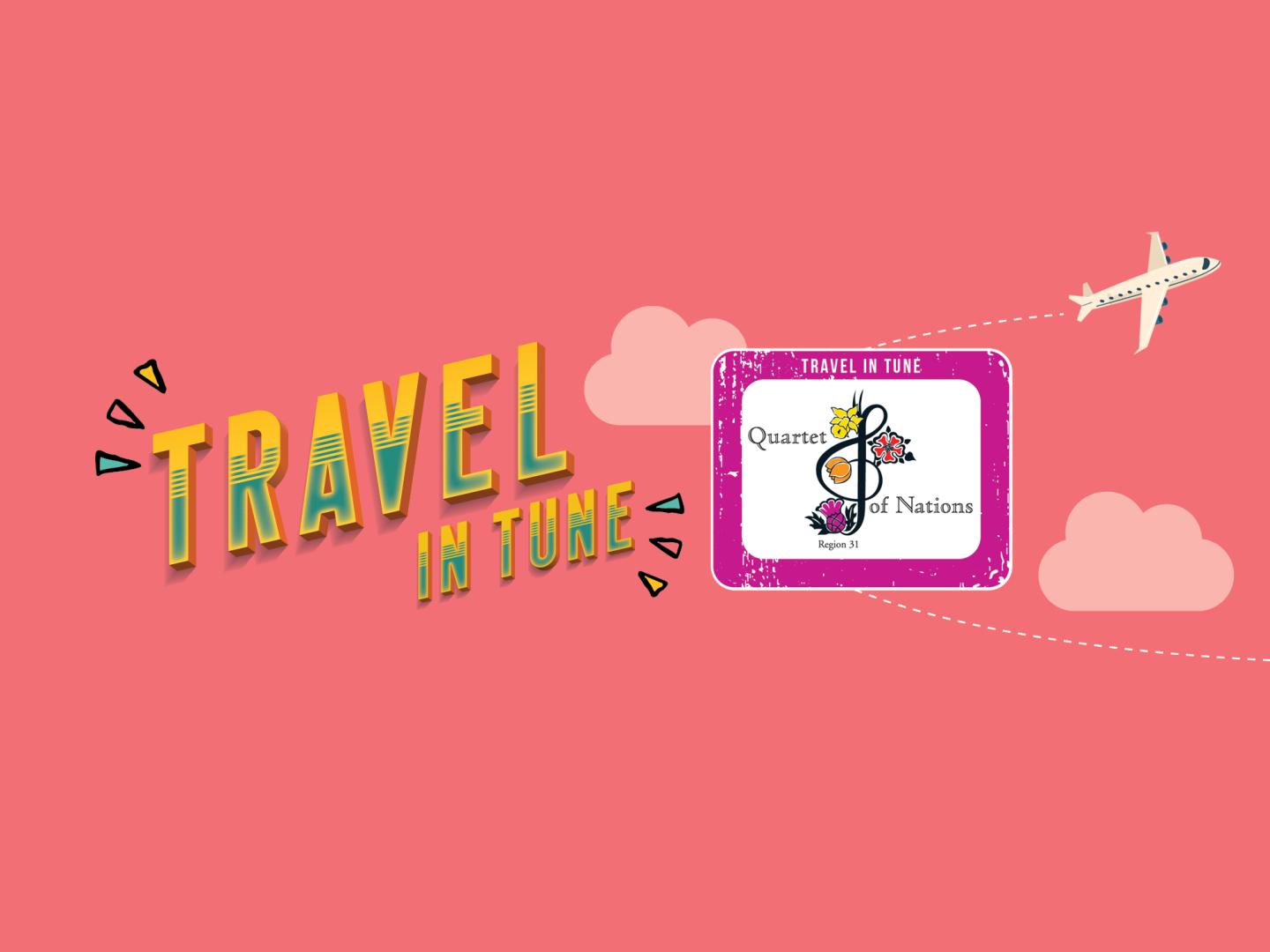 Get your rucksack packed and rail passes ready to board the...Region #31 Intercity Express!
Select the passport stamp below to Travel in Tune to Region #31 Quartet of Nations: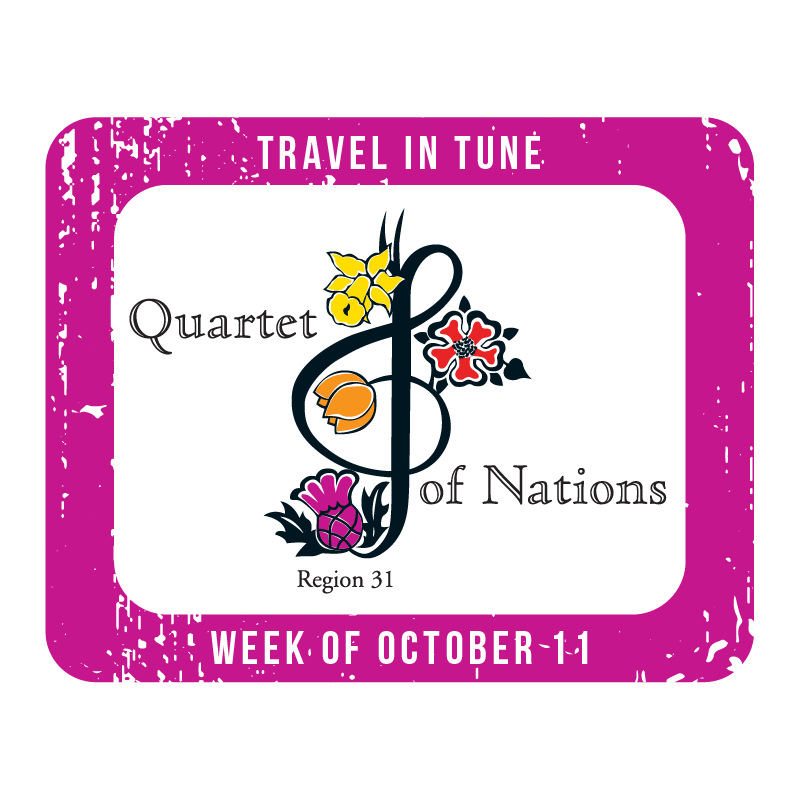 Itinerary Week of October 11 (CST)
Monday, October 11: Sneak Peek
Tuesday, October 12: Special Performance
Wednesday, October 13: Welcome
Thursday, October 14: Education Showcase
Find a chorus in Region #31!
Established in 1999, Region #31 Quartet of Nations includes England, Scotland, Wales and the Netherlands. You're invited to attend a virtual rehearsal or in person rehearsal to see what they're all about! Visit the region's website https://sweetadelines.org.uk/choruses or Sweet Adelines International's website https://members.sweetadelines.com/find-a-chorus to learn more. 
Are you interested in joining us for Travel in Tune?
Travel in Tune allows everyone virtually experience the exceptional cultures, personalities, and educational programs of each of our regions. To travel to any past destinations, visit the "Past Destinations" section at https://sweetadelines.com/travel-in-tune.
We look forward to traveling together!