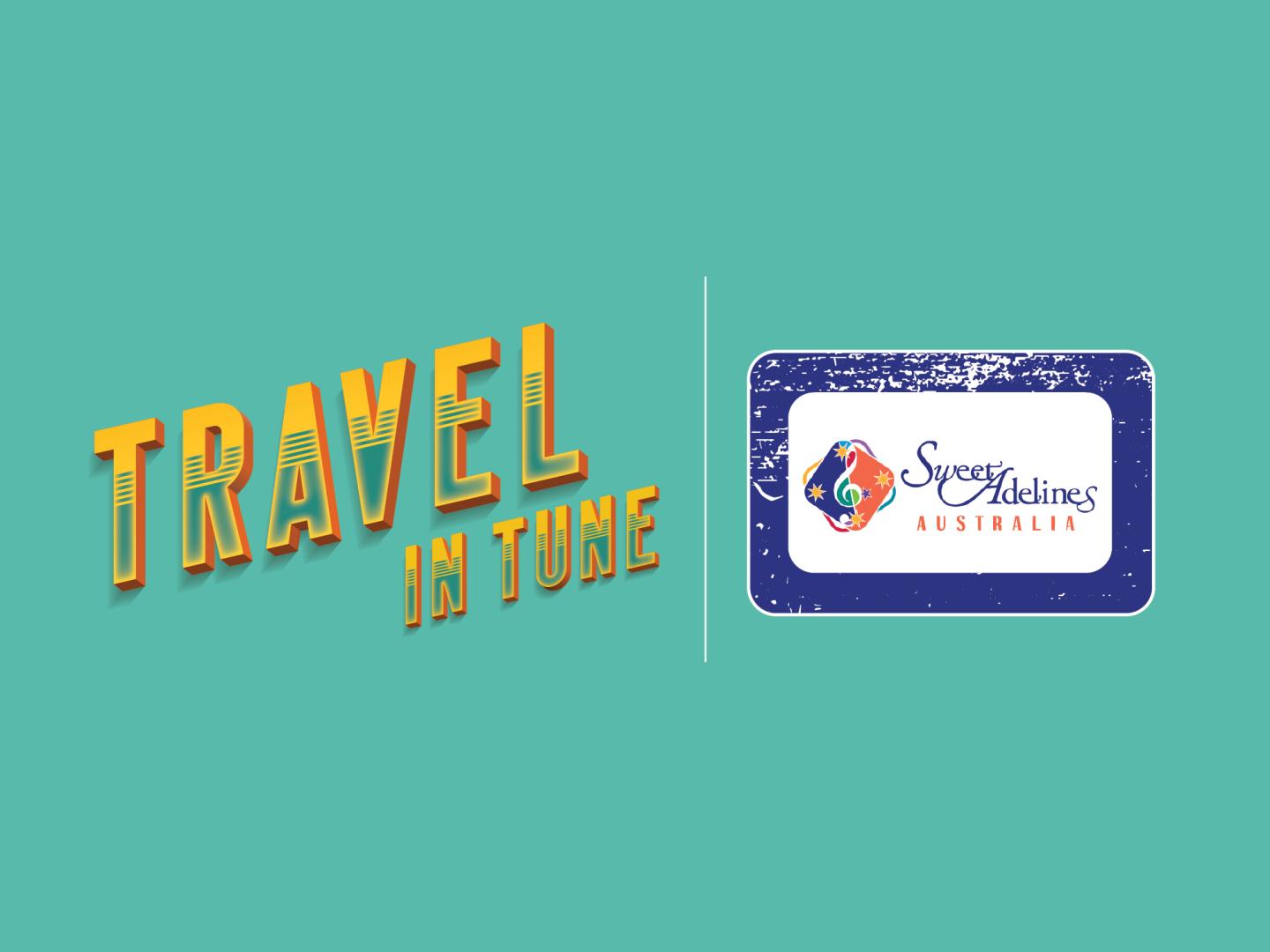 (Aussie, Aussie, Aussie!) Get ready for your Travel in Tune adventure "Up and Away Down Under" (Oi! Oi! Oi!)
There's plenty of room for visitors in our biggest region, Southern Cross, aka Sweet Adelines Australia. Buckle in and get ready to travel "Up and Away Down Under" to Region #34 on Travel in Tune!
Select the Region #34 passport stamp below to be redirected to our Travel in Tune web page. Remember to log in as a member to view!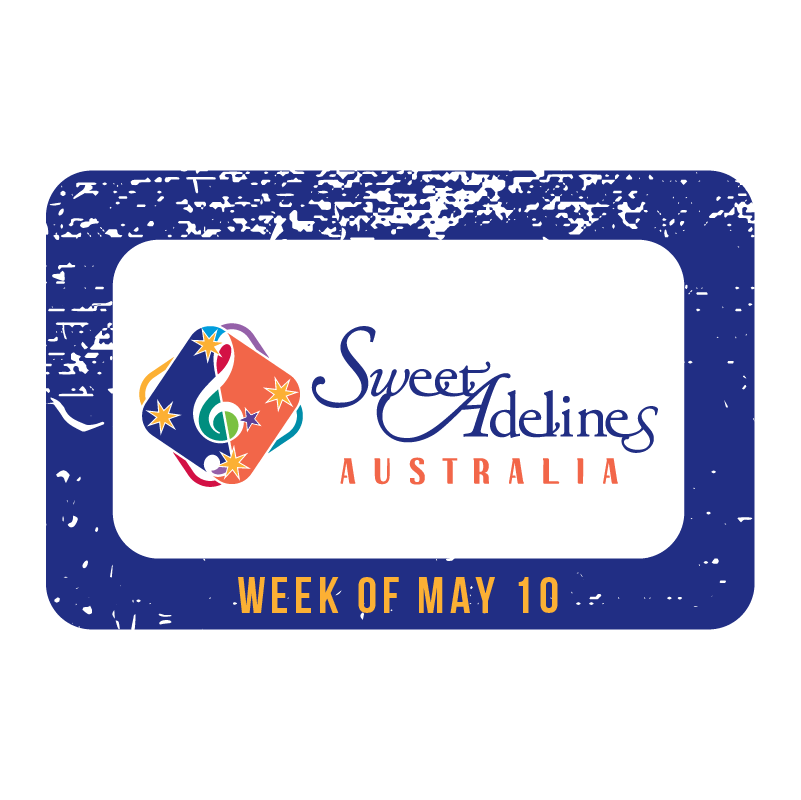 Itinerary Week of May 10 (CST)...
Monday, May 10: Watch the Region #34 Promo Video (select the passport stamp above to view)
Tuesday, May 11: Special Performance
Wednesday, May 12: Welcome to Region #34
Thursday, May 13: Watch the Region #34 Education Showcase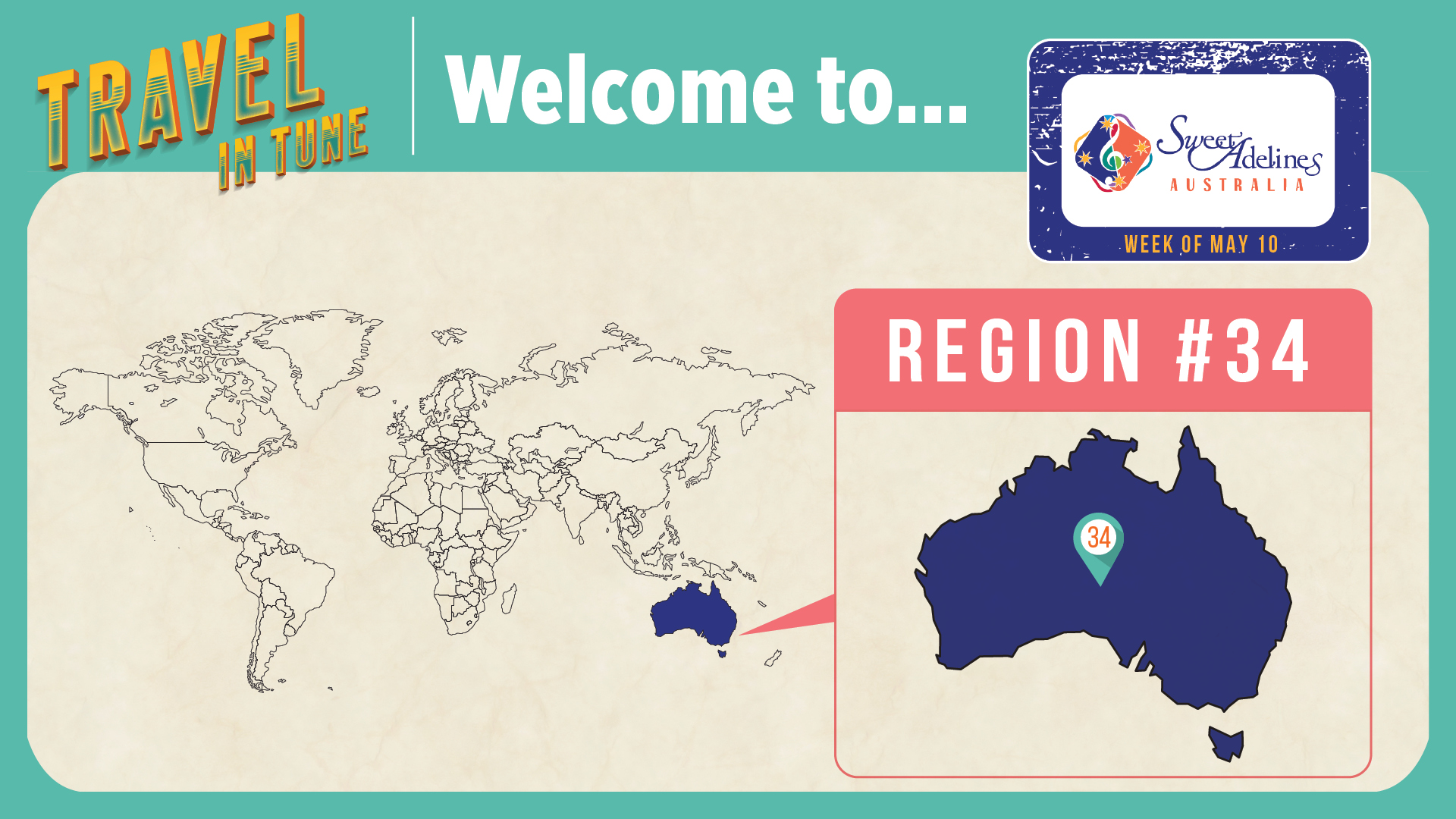 Join us!
To access content throughout the week, visit the app (see below for access info) or log in as a member and visit www.sweetadelines.com/travel-in-tune!
There's more to come as we Travel in Tune to Sweet Adelines regions around the globe. Sweet Adelines members, be sure to read pre-flight navigation instructions. You can also watch step-by-step instructions via the video below:
Are you interested in joining us for Travel in Tune?
Travel in Tune allows Sweet Adelines International members to virtually experience the exceptional cultures, personalities, and educational programs of each of our regions. To become a member of Sweet Adelines visit www.sweetadelines.com/join-today or contact our Membership Department via member@sweetadelines.com.
We look forward to traveling together!