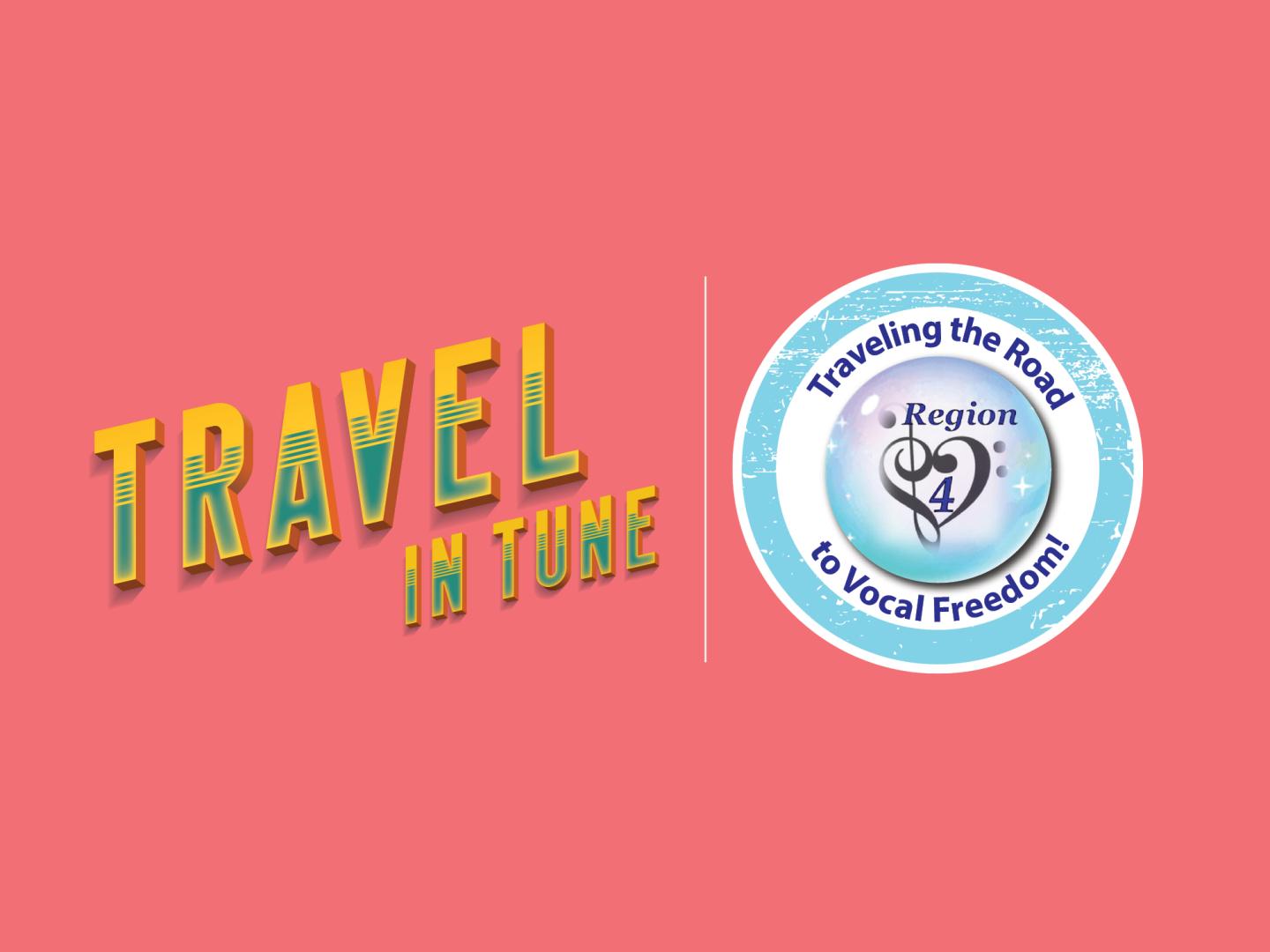 Travel in Tune...To Region #4
Grab your popcorn, peanuts and rev up your engines as we road trip across region #4 to learn more about the region's twenty choruses and what makes Harmony Heartland so special! Bring an extra suitcase (or pack light)...You'll have tons of vocal techniques and exercises to take home with you.
Now that we're ready go, please buckle your seat belts as we prepare for education encompassing vocal freedom presented by Jen Cooke, Kim Newcomb and Kim Wonders.
Select the passport stamp below to travel to Region #4: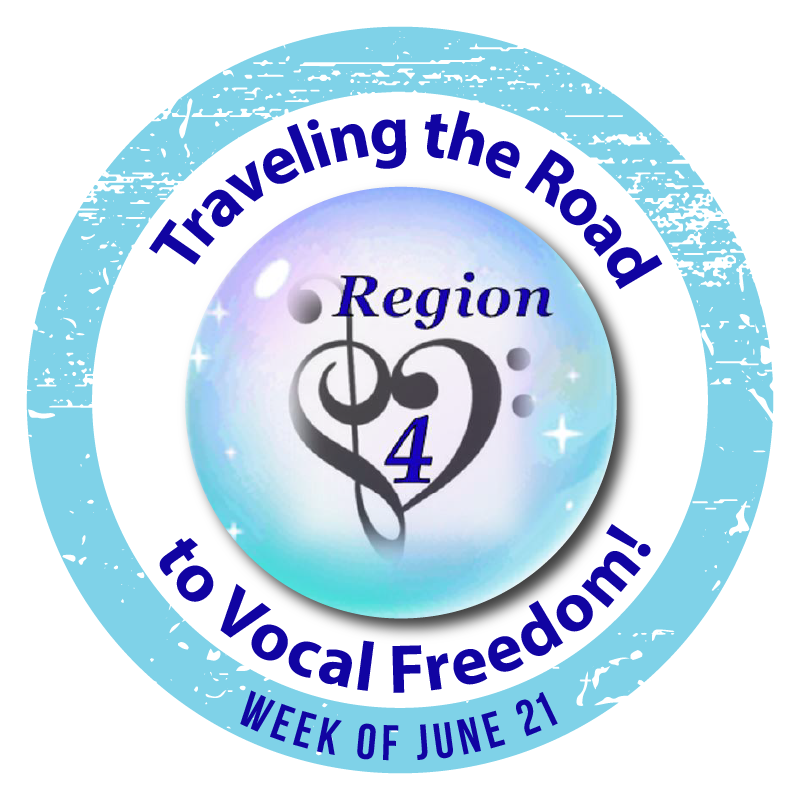 Itinerary Week of June 21 (CST)...
Monday, June 21: Watch the Region #4 Promo Video (select the passport stamp above to view)
Tuesday, June 22: Special Performance
Wednesday, June 23: Welcome to Region #4
Thursday, June 24: Region #4 Education Showcase
Join us!
Travel in Tune allows everyone virtually experience the exceptional cultures, personalities, and educational programs of each of our regions. To travel to any past destinations, visit the "Past Destinations" section at www.sweetadelines.com/travel-in-tune.
We look forward to traveling together!