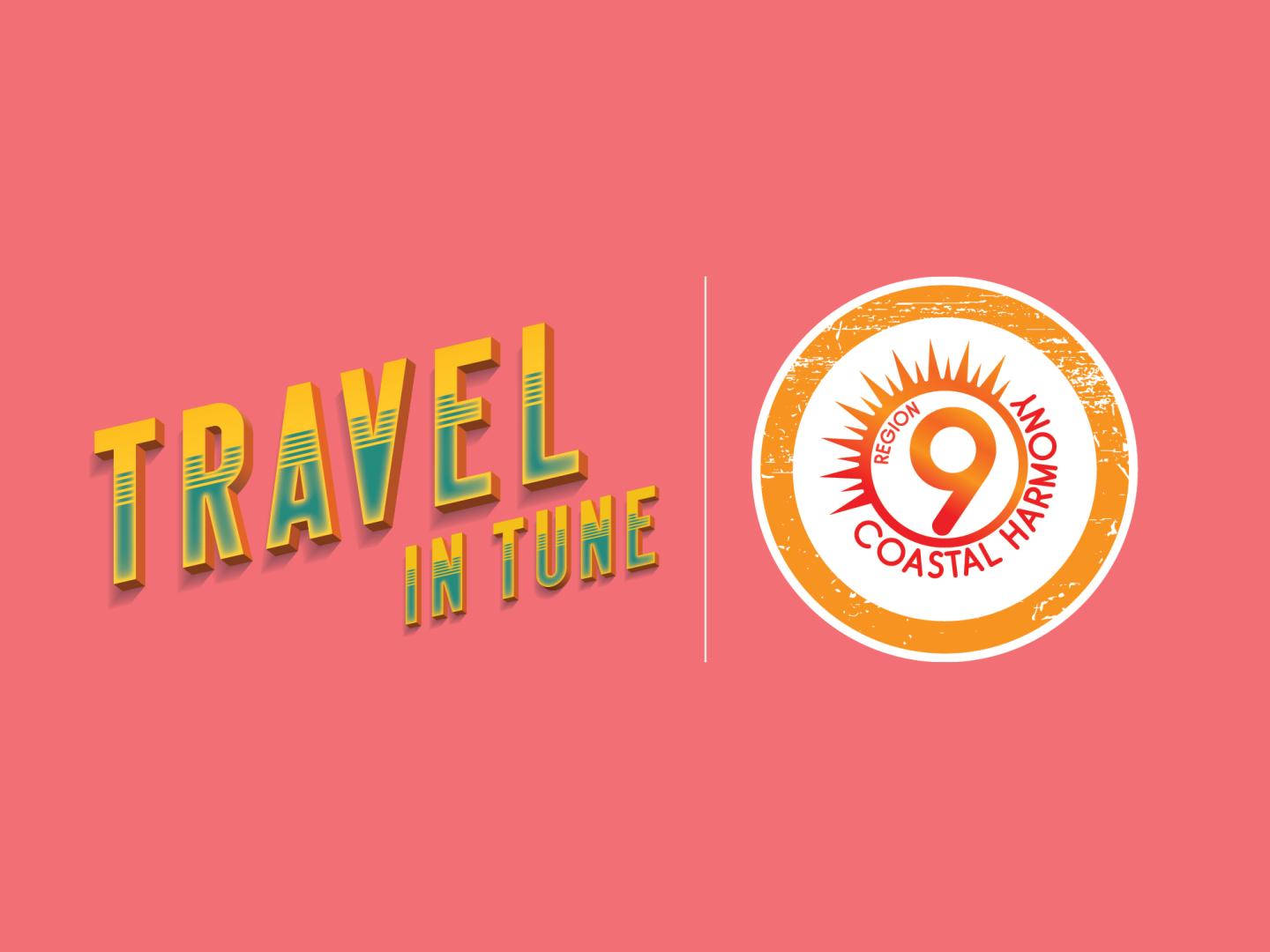 Travel in Tune...To Region #9
Our first Travel in Tune destination is "Brighter than Sunshine."
Meet the outstanding Region #9 Travel in Tune crew, from vibrant excursion tour guides to an International Champion Quartet leading in-flight entertainment to the friendly (and hilarious!) flight attendants who guide you through it all.
Select the Region #9 passport stamp below to be redirected to our Travel in Tune web page. Remember to log in as a member to view!
Itinerary Week of April 12 (CST)...
Monday, April 12: Watch the Region #9 Promo Video (select the passport stamp above to view)
Tuesday, April 13: Get to know your first Travel in Tune destination, Region #9, with this video of the 2019 Region #9 Champions Ringtones Quartet and Spirit of the Gulf Chorus.
Wednesday, April 14: Welcome to Region #9
Thursday, April 15: Region #9 Education Showcase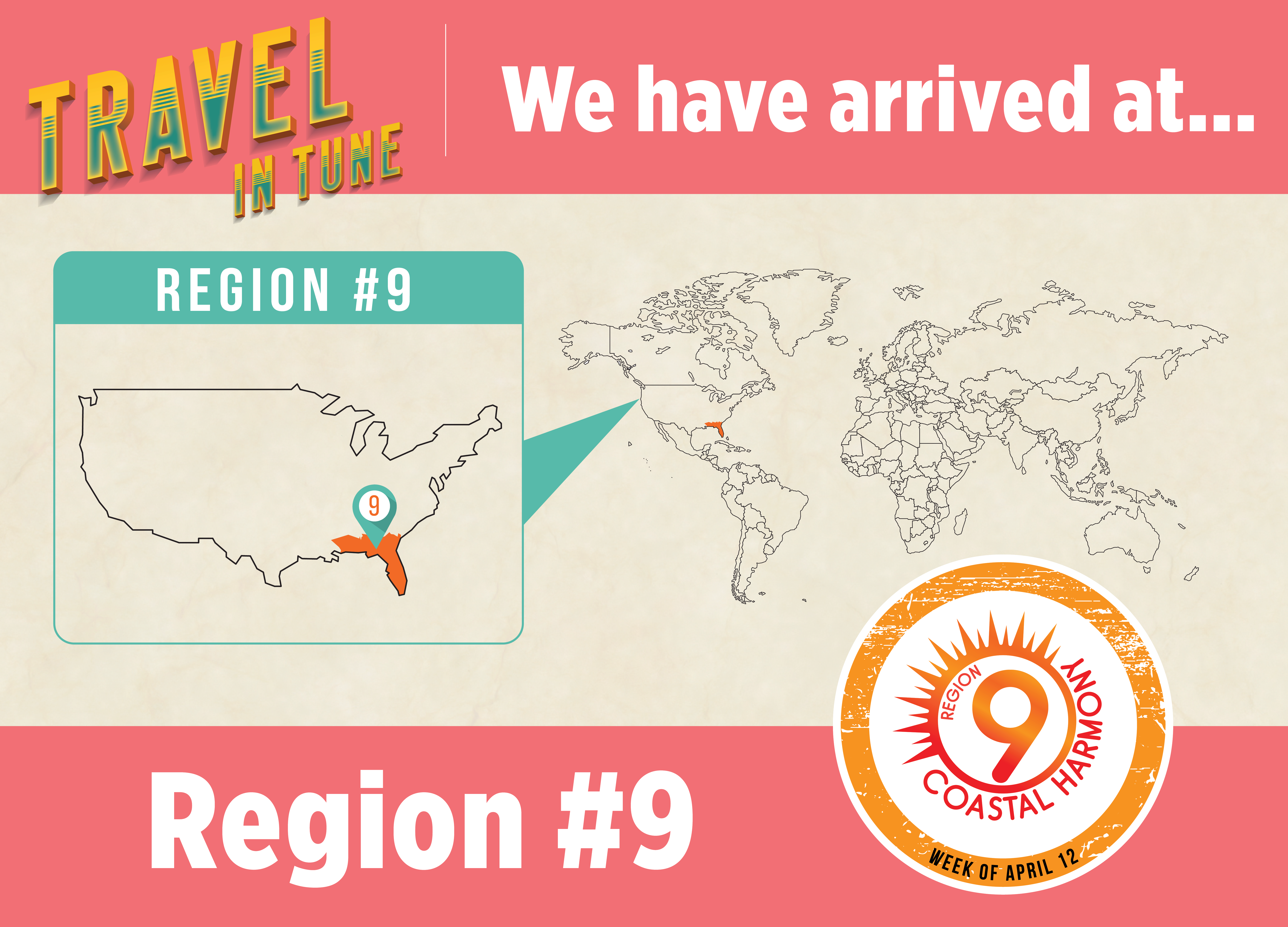 Blog Entry
Looking for sunshine? You can find it at the first Travel in Tune destination, Region #9! Find out why they are "Brighter than Sunshine" by reading their Travel in Tune blog entry at: www.sweetadelines.com/travel-in-tune/blog/region9
Join us!
To access content throughout the week, visit the app (see below for access info) or log in as a member and visit www.sweetadelines.com/travel-in-tune!
There's more to come from Region #9 and as we Travel in Tune to Sweet Adelines regions around the globe. Sweet Adelines members, be sure to read pre-flight navigation instructions as we prepare for our journey to Region #9. You can also watch step-by-step instructions via the video below:
Are you interested in joining us for Travel in Tune?
Travel in Tune allows Sweet Adelines International members to virtually experience the exceptional cultures, personalities, and educational programs of each of our regions. To become a member of Sweet Adelines visit www.sweetadelines.com/join-today or contact our Membership Department via member@sweetadelines.com.
We look forward to traveling together!