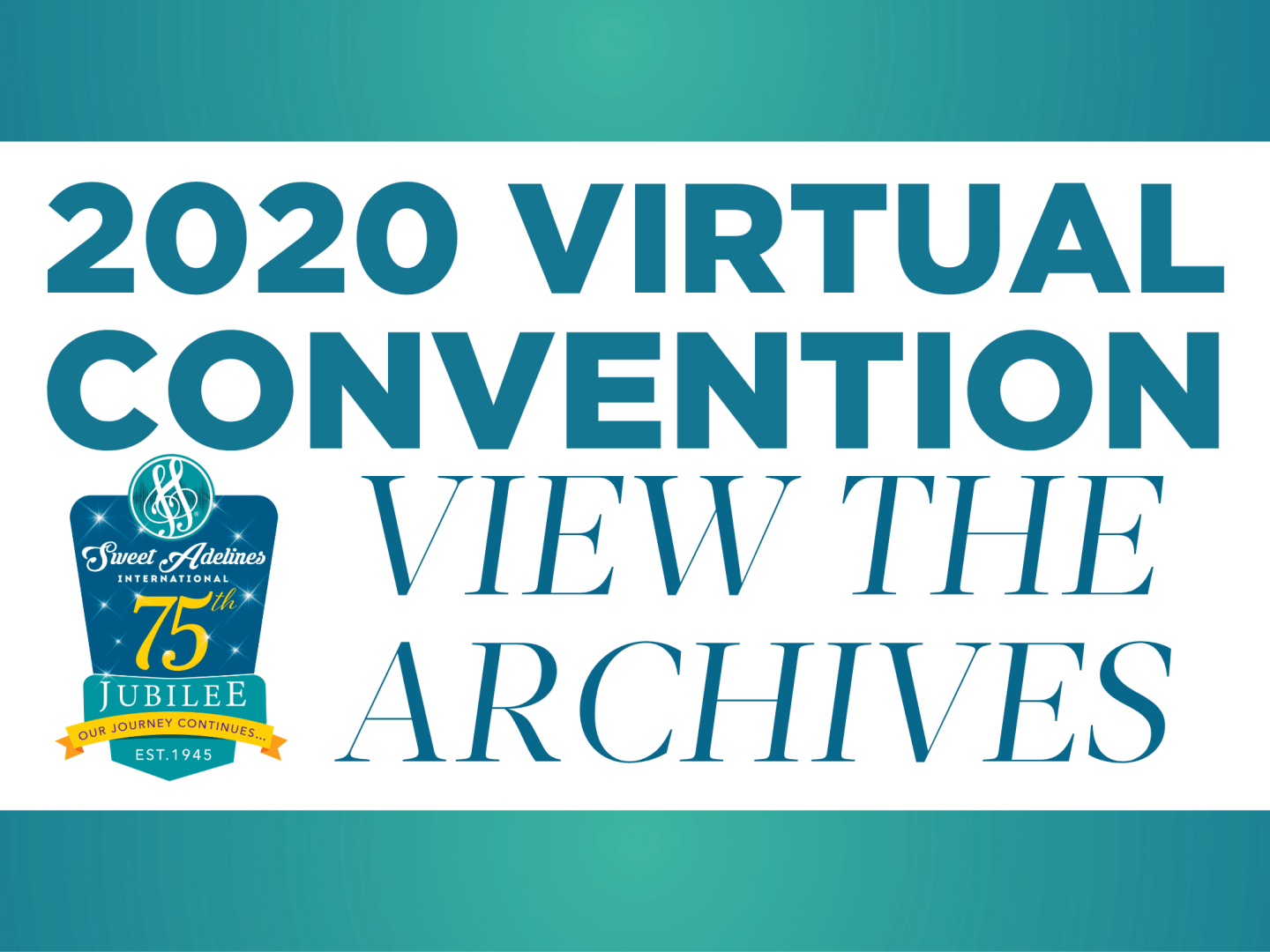 Sweet Adelines 75th Anniversary Apparel and Merchandise
Laughter. Love. Singing.
Long-distance friendships. Individual vocal practice. Online education. Virtual rehearsals. Video performances.
Sweet Adelines have made the best of our challenging 75th year as an organization.
Commemorate this historic year with Sweet Adelines International 75th Anniversary Apparel and Merchandise.
Apparel available in a range of sizes, styles, and fits. Merchandise available with customizable side for your own messaging/text. Order now!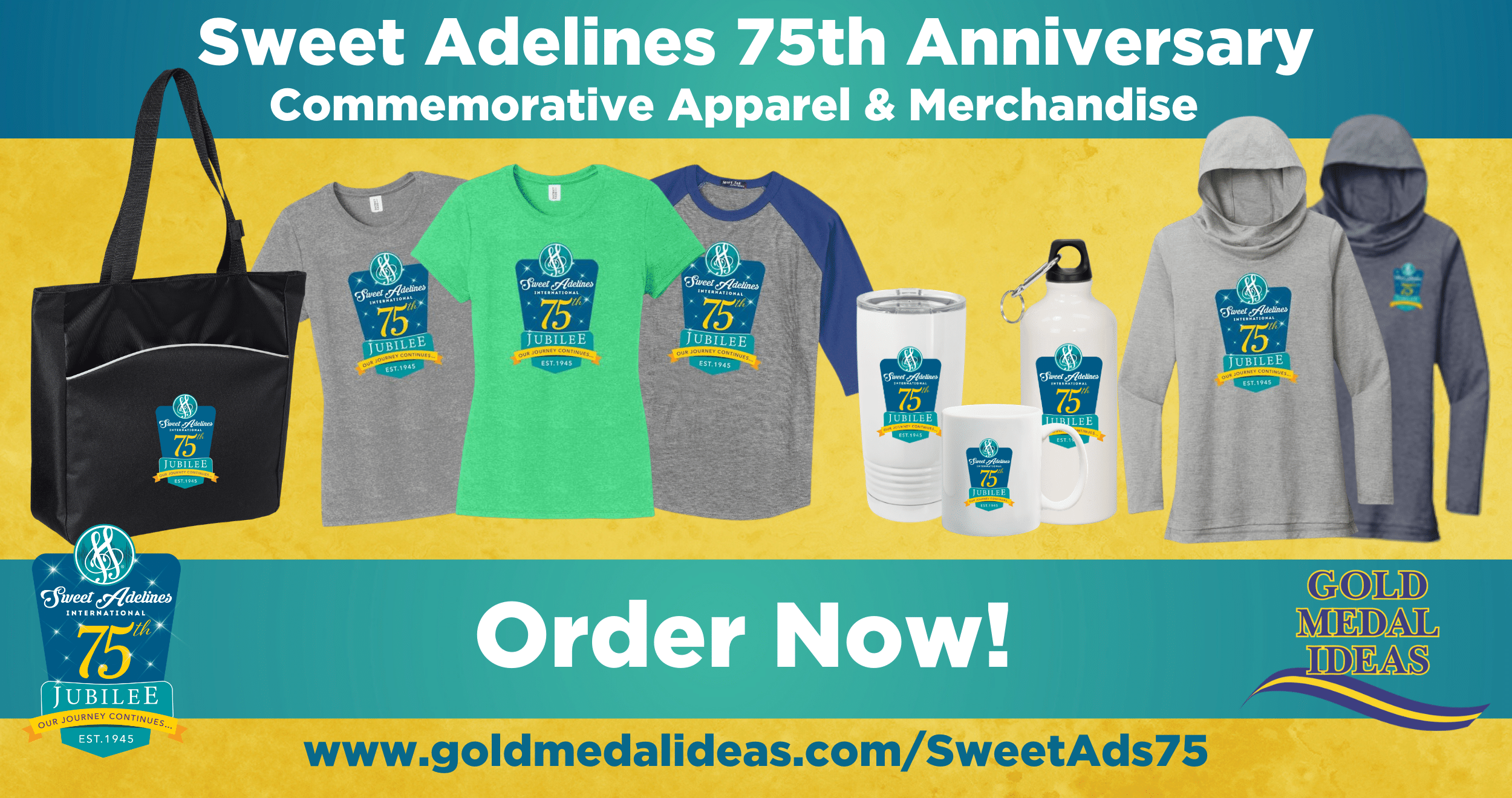 Celebrate 75 Years of Sweet Adelines
From July 13–October 17, celebrate Sweet Adelines International's 75th anniversary with history, trivia, performances, and more on Sweet Adelines International's social media channels and on our website. Use the button to view the virtual anniversary celebration.