International Convention & Competition
Travel with us to New Orleans for our 73rd Annual Convention and Competition! We invite you to join us September 16-21, 2019 for a week of harmony, education and competition at the Smoothie King Center. Gather with barbershop harmony fans from all over the world to listen to the best quartets and choruses in a city steeped in music history.
Rising Star Quartet Contest
Are you the next Rising Star Champion Quartet? Sweet Adelines welcomes members and non-members ages 25 and younger to compete for the Rising Star Quartet Champion title. This 2019 Rising Star Contest will be held on July 27, 2019 during IES 2019 in Manchester, UK. Register by May 31, 2019 to compete.
YWIH Video Chorus Contest
Sing, Record, Submit - WIN! This adjudicated video contest, open to both members and non-members aged 25 and under, allows young women singers the opportunity to experience the joy of performing and showcasing their vocal harmonies.
International Education Symposium
Sing and celebrate with fellow barbershoppers at IES 2019! The year's event let's you immerse yourself in a world of barbershop with top Sweet Adelines instructors and special guest educator, Deke Sharon. You won't want to miss the barbershop, fun and time with friends!
Directors and Visual Leaders Seminar
The 2019 Directors and Visual Leaders Seminar is "A Brand New Song and Dance." Open to Sweet Adelines directors of all levels and visual leaders, this line-up of classes was created to help leaders develop the skills they need to grow and foster a culture of excellence in their choruses.
Regional Competition
Sweet Adelines International hosts 24 regional competitions each year all over the world. Find everything you need to know about regional competition. Everything from the who is competing to the order of appearance to the final results.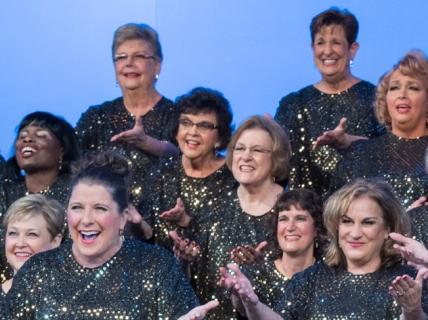 Competition Performances
Are you new to barbershop and want to find out what all the excitement is about? Or are you a faithful barbershop fan and want to experience your favorite chorus or quartet's performance over and over again? Visit the Sweet Adelines International YouTube channel and listen to ringing chords until your heart's content!