Updated November 10, 2021
Regional Competition 2022
Sweet Adelines International leadership is moving forward to allow competitions to happen once again! We are planning for Regional Competition 2022!
The COVID-19 pandemic has affected many Sweet Adelines events. The 2022 Regional Competition journey will not be "one size fits all" for all 24 regions or for individual performers, and we anticipate that your regional leaders will consider all options to make your regional event successful and safe.
Each region will choose to either hold an in-person event or offer a video contest. Both options will provide the opportunity for international awards qualification, evaluation performances and our Open Division.
Each performer has had a unique set of circumstances to navigate, and we know that our 2022 competition experiences will be different from previous years, and look different across the organization. Flexibility and adaptability will be the keys to the success of Regional Competition 2022. Please view correlating documents via the buttons below.
Regional Quartet Competitor Resources
2022 updates coming soon!
Regional Chorus Competitor Resources
2022 updates coming soon!
Regional Schedule & Results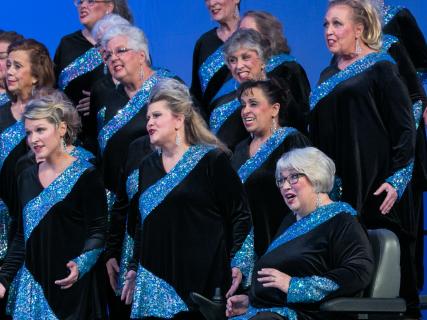 Competition Performances
Are you new to barbershop and want to find out what all the excitement is about? Or are you a faithful barbershop fan and want to experience your favorite chorus or quartet's performance over and over again? Visit the Sweet Adelines International YouTube channel and listen to ringing chords until your heart's content!