Updated March 31, 2022
Regional Competition
Each region has chosen to hold an in-person event or a video contest. Both options will provide the opportunity for international awards qualification, evaluation performances and our Open Division.
Scroll down to "Regional Schedule & Results" to view contest status, health and safety protocols, and riser details for each Regional Competition.
Regional Quartet Competitor Resources
Regional Chorus Competitor Resources
Regional Schedule & Results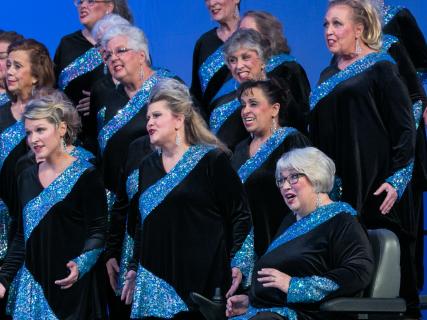 Competition Performances
Are you new to barbershop and want to find out what all the excitement is about? Or are you a faithful barbershop fan and want to experience your favorite chorus or quartet's performance over and over again? Visit the Sweet Adelines International YouTube channel and listen to ringing chords until your heart's content!