Giving Levels and Benefits
We value donors at all giving levels and offer special recognition, exclusive invitations, and opportunities to connect with other supporters at a range of giving levels. Support from The Overtone Society funds our programs and initiatives and demonstrates a commitment to our mission.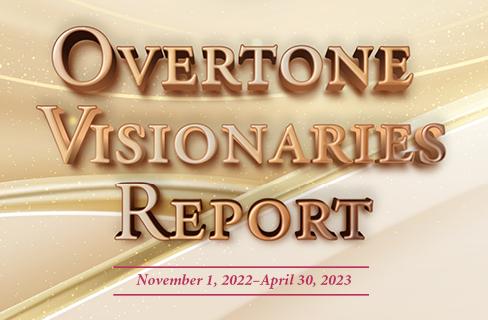 Dear Overtone Visionaries,
Sweet Adelines International extends our sincere gratitude to our generous donors from November 2022 to April 2023.
Your support has been critical to the advancement of our mission. Your contributions play an essential role in making all we do possible, and we are truly grateful for your partnership.
Thank you, Overtone Visionaries!
Donor Honor Roll Archives