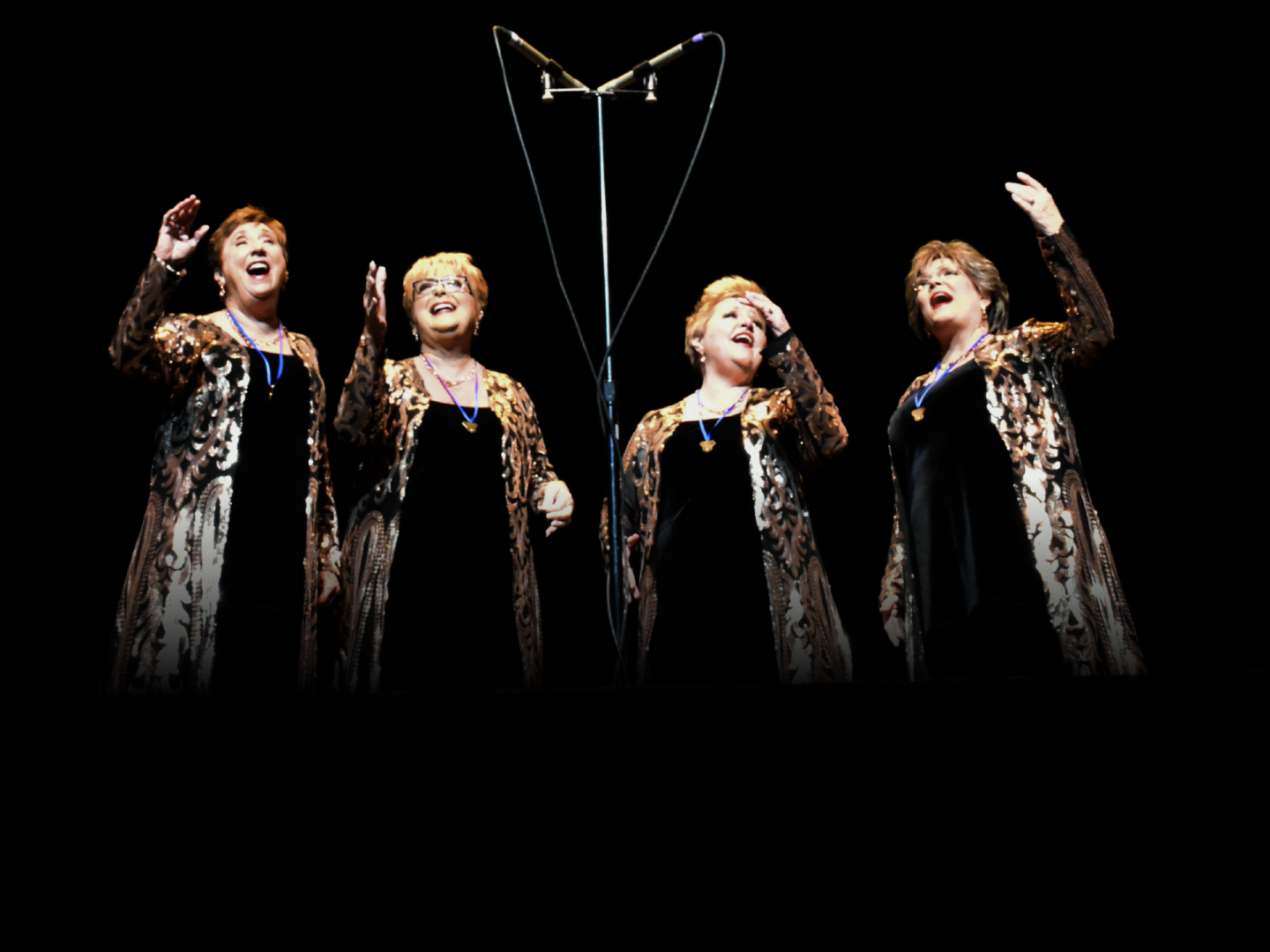 Diamond Division Quartet Contest
Eisemann Center, Richardson, Texas, USA
Congratulations to Quad City Sound, 2023 Diamond Division Champion Quartet!
Tenor: Jan Fisher
Lead: Melody White
Baritone: Denise Fly
Bass: Vickie Dennis
Sweet Adelines Affiliation: Region 10 Great Gulf Coast and Region 25 Heart of America
Competition performances coming to Sweet Adelines YouTube Channel August 2023.
Contest Entry, Eligibility and Regulations
The Diamond Division Quartet Contest is for women's quartets age of fifty-five (55) years and above with a combined age of two hundred and forty (240) at the date of contest.

Contest Questions? 
For questions about the Diamond Division Quartet Contest, please contact competition@sweetadelines.com.