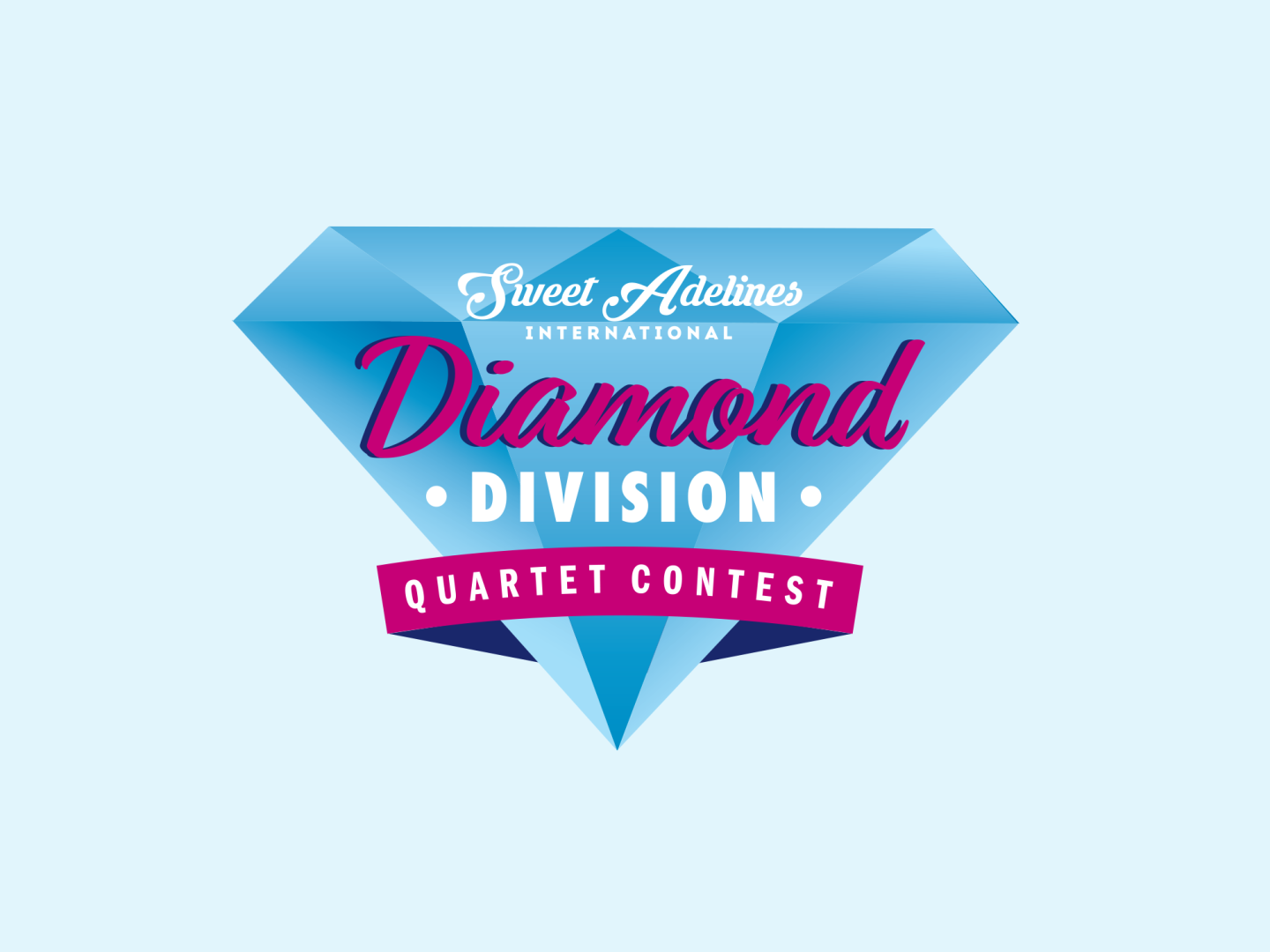 Diamond Division Quartet Contest
Trinity University, San Antonio, Texas, USA
At long last, it's time for the Inaugural Diamond Division Quartet Contest!
Stalled for two years by the pandemic, the inaugural Diamond Division Quartet Contest is now scheduled to take place during the Sweet Adelines International Education Symposium (IES) on Thursday, July 21, 2022.
Contest Entry
Contest entry is now closed for the 2022 Diamond Division Quartet Contest.
Quartet Fee: $100 USD
This contest is open to the first 15 quartets who enter.
How to Enter Diamond Division
To enter the 2022 Diamond Division Quartet Contest, complete the Entry Form.
Competitor entries will be accepted in the order they are received until all 15 competitor slots are filled. Any entry forms received after all slots are filled will be placed on a wait list. Drawing for the order of appearance will be held once the 15 competitor slots are filled or July 1, 2022, whichever comes first. Contest entry closes June 1, 2022.
Who Is Eligible to Compete?
Approved at the March 2020 meeting of the Sweet Adelines International Board of Directors, the annual event is an adjudicated barbershop quartet competition for Sweet Adelines members age 55 and older.
Quartet must have at least a combined total age of 240 on the date of contest, July 22.
View the Frequently Asked Questions.
Song Selection
In accordance with our guiding principles on the Culture of Belonging and Diversity & Inclusion (D&I), Sweet Adelines International rejects any song with racist lyrics, messages or history, and we consider them unacceptable for performance in any setting. Please note that all contest songs must be assessed and cleared prior to performance.
Questions? 
Please email our Competition Department: Competition@sweetadelines.com