Programs and services that encourage Life on a High Note
Sweet Adelines International fulfills its mission by providing programs and services in the areas of education, events, and competition and by providing resources that allow members to grow in their musicianship and leadership skills while living, "Life on a High Note!" Sweet Adelines members have a great track record of coming together to create beautiful harmonies through our music and by coming together philanthropically, we can also provide the funding needed to bring important scholarships and innovative new programs to fruition.
Give now or make a recurring gift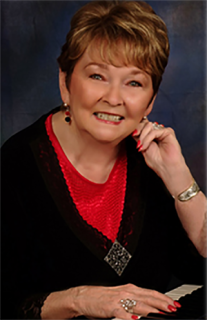 Nancy Bergman Legacy Society
Invest in the future by leaving a lasting legacy through an estate gift to Sweet Adelines International. Through an estate gift, donors will help to ensure the future of Sweet Adelines for years to come.
The Impact of Sweet Adelines
International President Thérèse Antonini spoke in Phoenix about the "friendship, love, humour, and introspection" Sweet Adelines experience through our mutual love of singing. See the impact of Sweet Adelines in the recap video below.
Donor Recognition and Appreciation
Thank you for your support of our mission of elevating women singers worldwide through education, performance and competition in barbershop harmony and a cappella music. Click the button below to view our current Donor Honor Roll and to see past issues.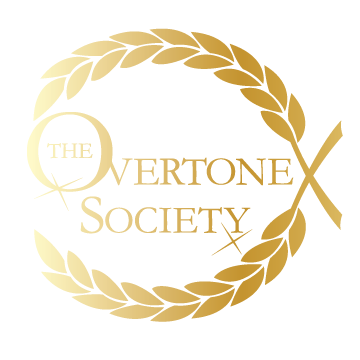 Invest in our Future
"I saw my gift as a way to ensure something is ongoing as a result of me being part of an organization that gives me so much pleasure and is a personal passion." –Sharon Cartwright, IBOD Member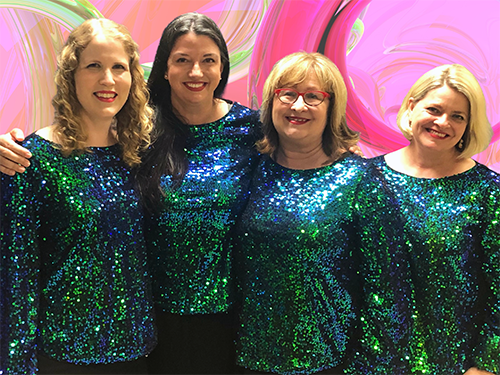 In addition to serving on Sweet Adelines International Board of Directors, Sharon loves singing with Luminous Quartet! Left to right are Michelle Neller (tenor), Natalie O'Driscoll (baritone), Sharon Cartwright (bass), and Natalie Grimbas (lead).