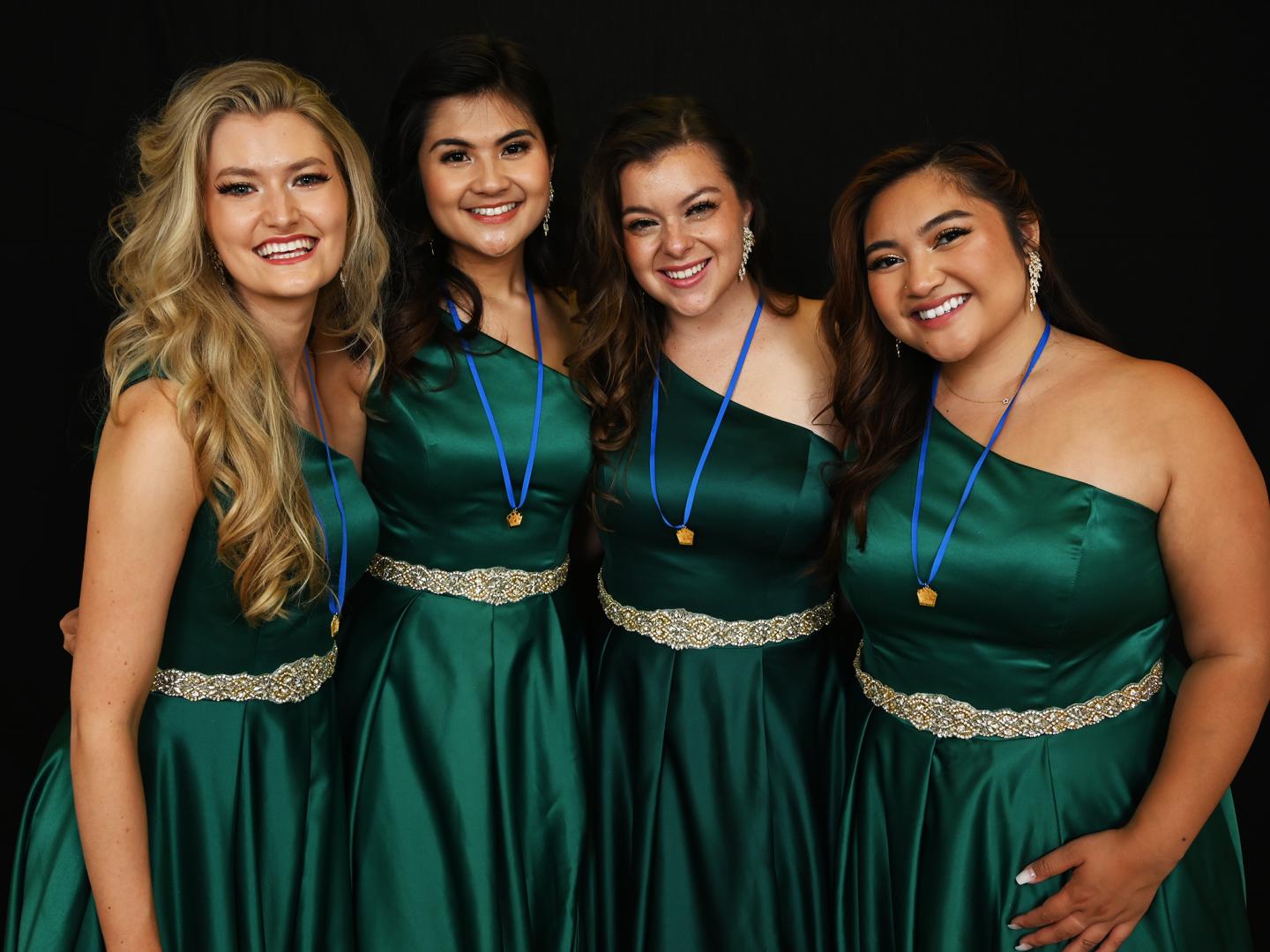 Rising Star Quartet Contest
Eisemann Center, Richardson, Texas, USA
2022 Rising Star Quartet Contest Results & Performances
Check out the contest recap:
Shining Bright Since 1999
Founded in 1999, the Rising Star Quartet Contest is open to women ages 25 and younger. Singers don't need to be members of Sweet Adelines International to compete.
Some great quartet singers got their competitive start at the Rising Star Quartet Contest. For example, Rising Star champion quartets LoveNotes (2005, as UnderAge) and ClassRing (2014) went on to become Sweet Adelines International champion quartets (2014 and 2019, respectively). Hot Pursuit (2018) went on to become Harmony, Inc. 2019 Quartet Champions.
But Rising Star isn't only about winning. It's about the joy of singing barbershop with other young singers, the thrill of performing on stage, and most of all, the friendships and memories.
Past Rising Star Quartet Contest Results & Performances
Contest Questions?