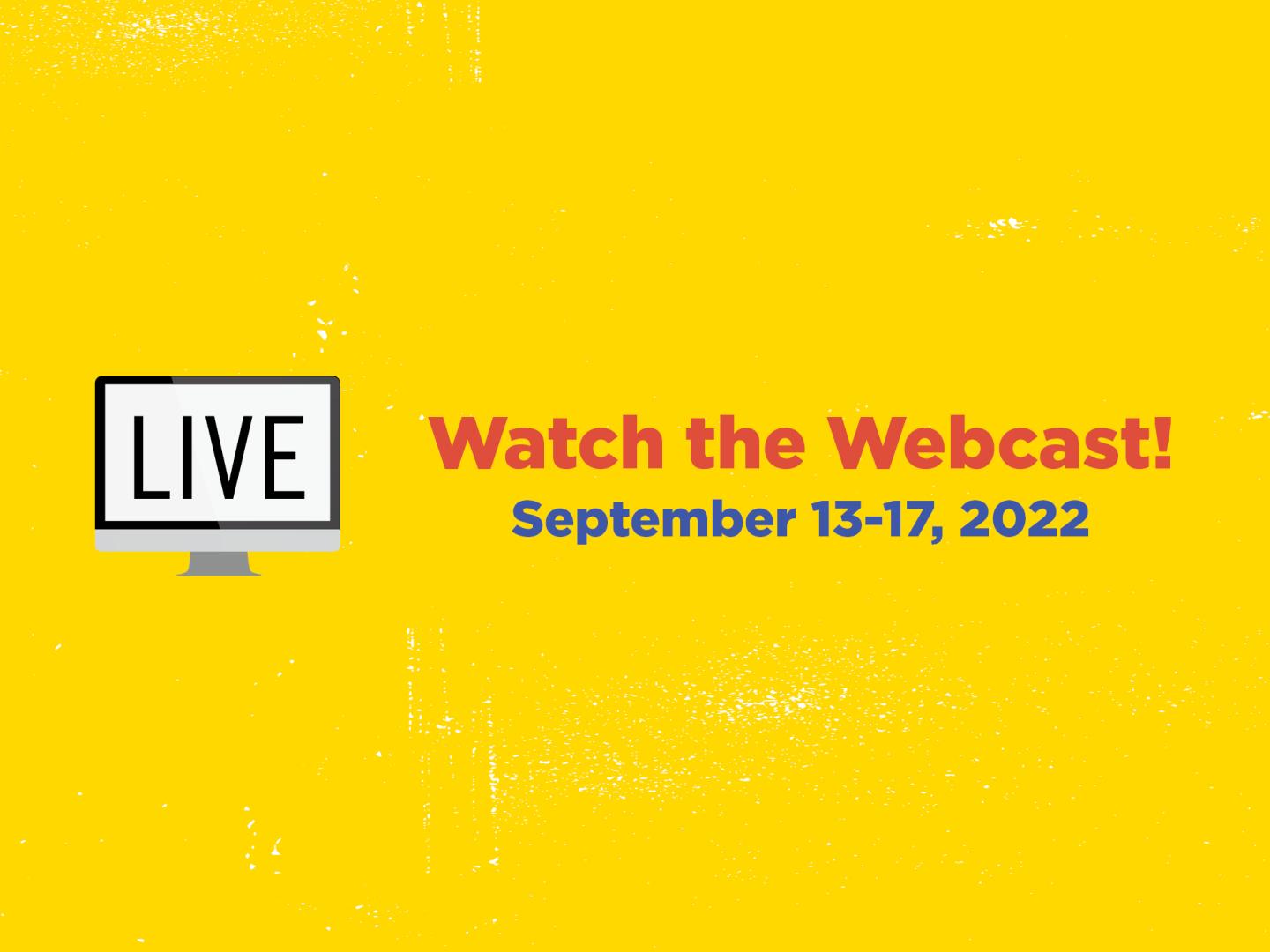 Watch Tuesday through Saturday for only $25 USD!
The Sweet Adelines International Convention & Competition happens September 12–17. Be there from anywhere with the live webcast! Join the live chat to discuss the goings-on in real time or gather your friends for a watch party (or both!). 

Watch the Live Webcast
Visit www.sweetadswebcast.com to watch the Live Webcast. The webcast will stream on the video player during the live competition.
The webcast is LIVE!, we recommended using a time zone converter so you don't miss any performances.
Also at www.sweetadswebcast.com, you can purchase access to the webcast, say hello to your friends in that chat rooms, view the Frequently Asked Questions (like technology requirements for watching the webcast) and more.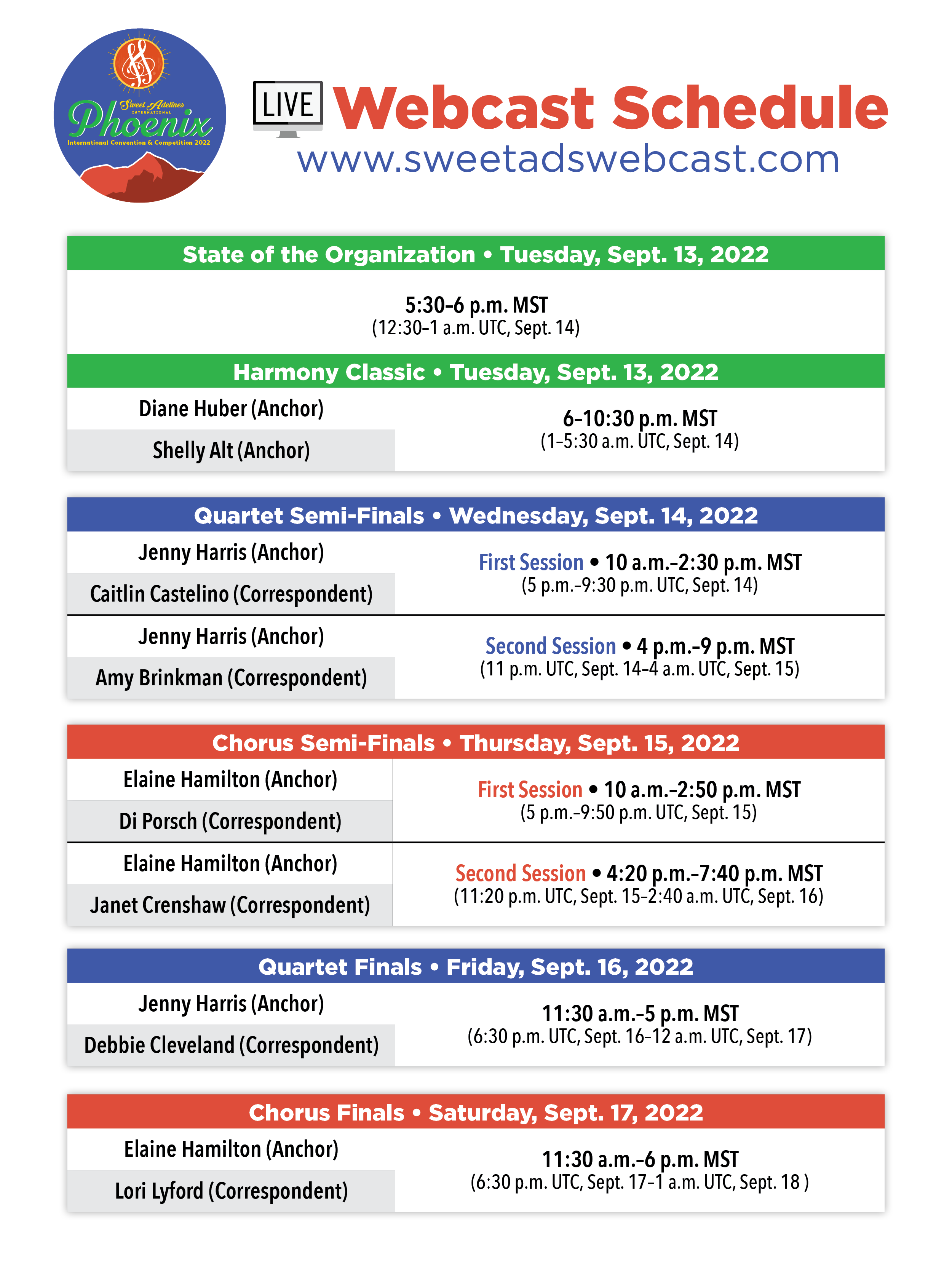 Watch Performances Again, and Again, and...
If you miss a performance, no problem. All competitor performances will be available for playback through the following day. (Example: Live performances on Wednesday will be available through Thursday.)
On Monday, Sept. 19, all performances will be available on Sweet Adelines YouTube Channel.
Hosting a Webcast Watch Party?
Enter to win $1,000 USD in the Ignite the Sound Micro-Contest!
It's easy to enter:
Gather your chorus members for a costumed watch party of the Sweet Adelines International webcast.
Take a group selfie with your screen showing the webcast.
Send to membership@sweetadelines.com by Tuesday, September 20 at 4:30 p.m. CST.
The top 5 photos will be shared via email and on the Sweet Adelines Facebook Page for voting by YOU!
We look forward to seeing your creative costumes as we cheer for contestants returning to the international stage!
Thank you for supporting Sweet Adelines International Competition via the LIVE Webcast.