Sneak Peek
In this sneak peek video, Region 13's Visual Communication Education Specialist Katy Hawley provides a quick glimpse into the educational experience we will receive upon arrival. What will we learn and who will we see!? Find out by turning up your tray tables and fastening your seat belts as we prepare for takeoff…
Special Performance
Get to know your next Travel in Tune destination, Region #13, with this video of the 2019 Champions Wink Quartet and Pride of Portland Chorus.
Welcome to Region #13
Have no fear, Dear Diva (scratch that…) we mean Queen Narrator Nikki Blackmer is here to welcome you to Region #13 North by Northwest. Join Nikki for a quest across all five states of the region and hear from fabulous members along the way.
Education Showcase
Katy Hawley takes us on a flight of discovery with Judy Pozsgay, Sue Beck, Elissa Riman, and Paula Davis as we dive deep into the new Visual Communication Category.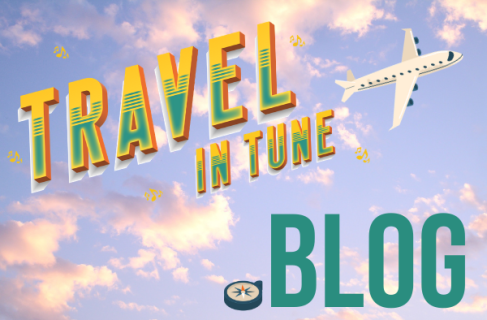 Check out the Travel in Tune...Blog!
Need something to read while you're waiting for the next flight, train or cruise? Pull up the Travel in Tune blog for more about exciting destinations and excursions!
Travel in Tune
Have you chartered off course? Use the button to travel back to our current destination.