The Arranger Certification Program (ACP) provides one-on-one training each fiscal year for a maximum of five individuals. The goal is to select individuals with known arranging skills and develop their potential for the creation of barbershop-style music for member use in contests and performances. Each candidate is paired with a Sweet Adelines International Master Music Arranger (MMA) or Certified Music Arranger (CMA) as a mentor. Those individuals chosen to receive a scholarship are expected to advance to the Certified level by the end of their second year of training.
Applicants are recommended by Education Coordinators and Master or Certified Arrangers. Applications can also complete an application without any recommendation. Vital to the success of this program is a high degree of personal commitment. Only individuals interested in committing their efforts to this course of study should be recommended.
Those interested in the program should submit an ACP Scholarship Application, along with three of their best arrangements for consideration. Once the candidates are chosen, a mentor is assigned to each based on mutual agreement. The training year begins on May 1. Expenses for training in excess of the $1,500 stipend is the responsibility of the candidate.
ACP Advancement Levels:
Level 1: Candidate
Those accepted as scholarship recipients.
Level 2: Certified Music Arranger (CMA)
Current CMAs and candidates who successfully complete the requirements for advancement to CMA defined in the applicant level.
Level 3: Master Music Arranger (MMA)
Recognizes and honors lifetime achievement in arranging.
Download Now: ACP Advanced Level Definitions
Resources:
Following is a list of material available for arrangers through Sweet Adelines International Sales. These are resources are highly-recommended for arrangers and aspiring arrangers:
Arranger's Guide
Member Price $25
Non-Member Price $35
Arranging Concepts and Tools
Member Price $40
Non-Member Price $50
Arranger's Home Study Guide
Member Price $35
Non-Member Price $45
Arranger's Home Study Course Music Packet
Member Price $15
Non-Member Price $20
ACP Scholarship Information:
Download Now: ACP Scholarship Application
Save the PDF to your device prior to completing the application.
Your answers will not be saved unless the file is saved to your device.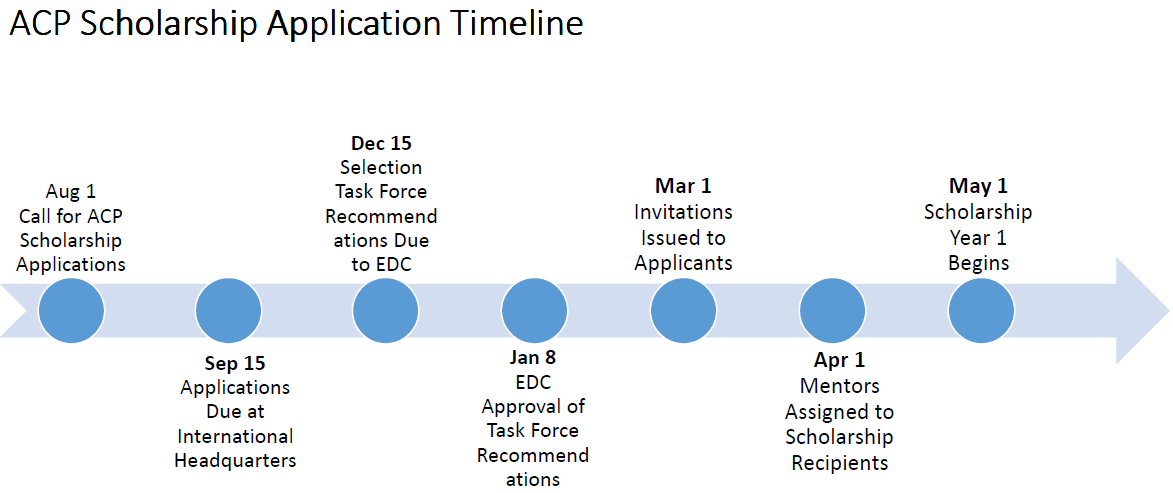 Questions?
If you have any questions regarding the ACP, or are interested in applying to the program or for a scholarship, please contact Sweet Adelines International's Education Department.