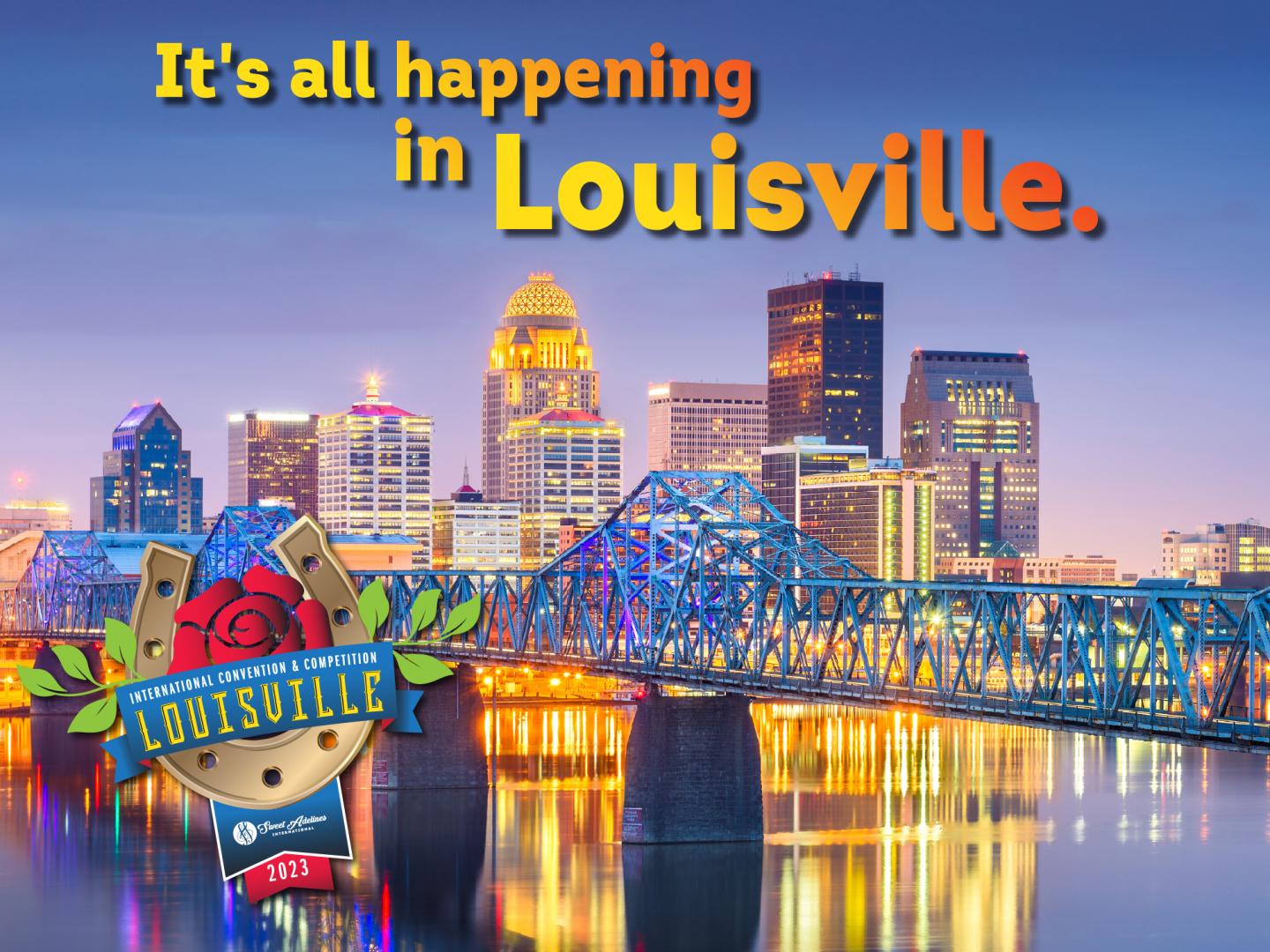 Purchase your All-Events (or Single-Events) Pass on-site at the Registration Desk.
Already Registered?
All-Event and Single-Event Passes will be held on-site at Will Call for individual registrations and for the primary contact of group registrations.
Visit the HQ Desk for name badge corrections, convention programs, lost and found, etc.
The Registration Desk, Will Call and HQ Desk are located in Hall A, Upper Concourse inside the KICC.
Schedule of Events
Harmony Classic: Tuesday, October 31
Quartet Semifinals: Wednesday, November 1
Chorus Semifinals: Thursday, November 2
Quartet Finals: Friday, November 3
Chorus Finals: Saturday, November 4
All times, events and locations are subject to change.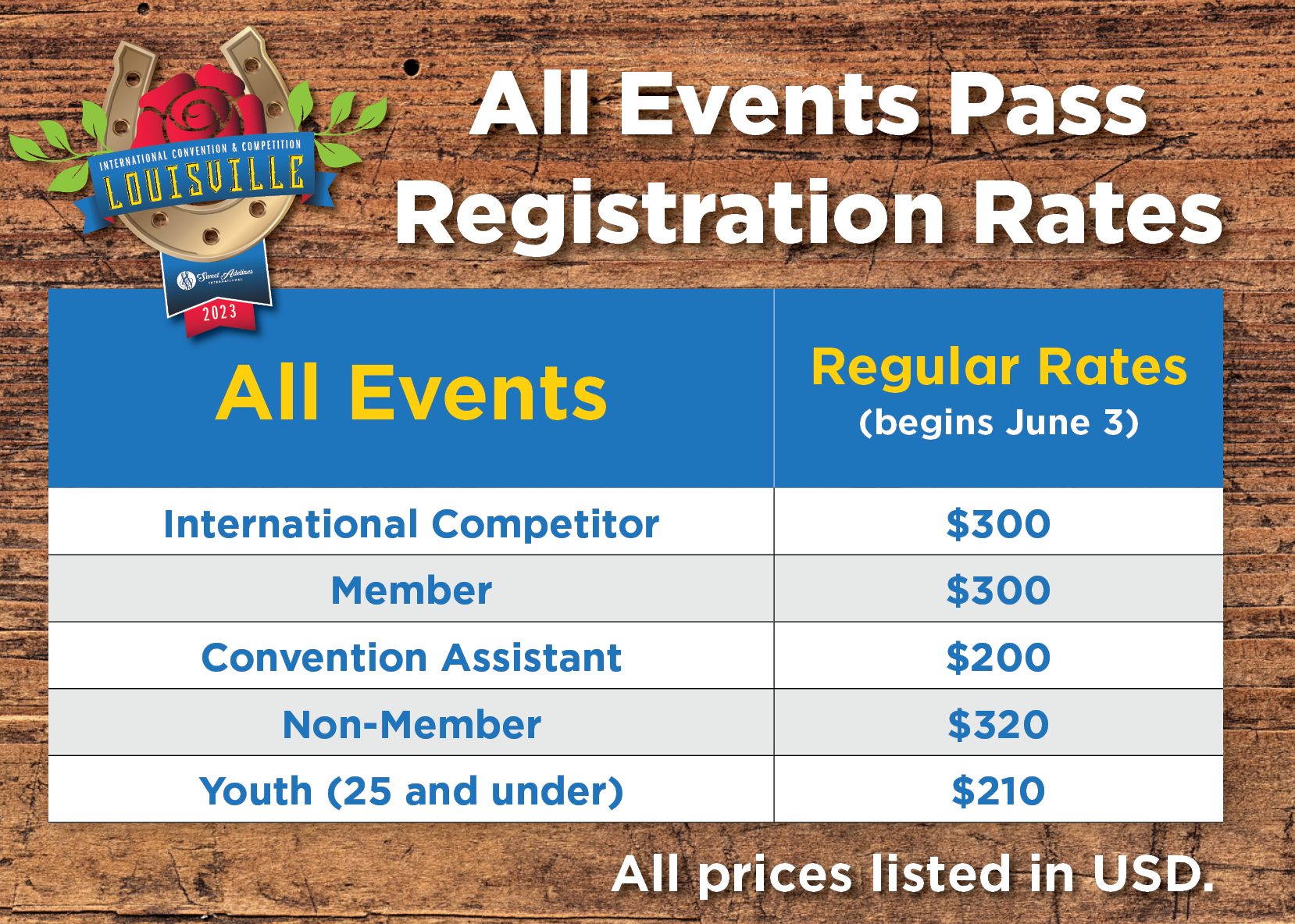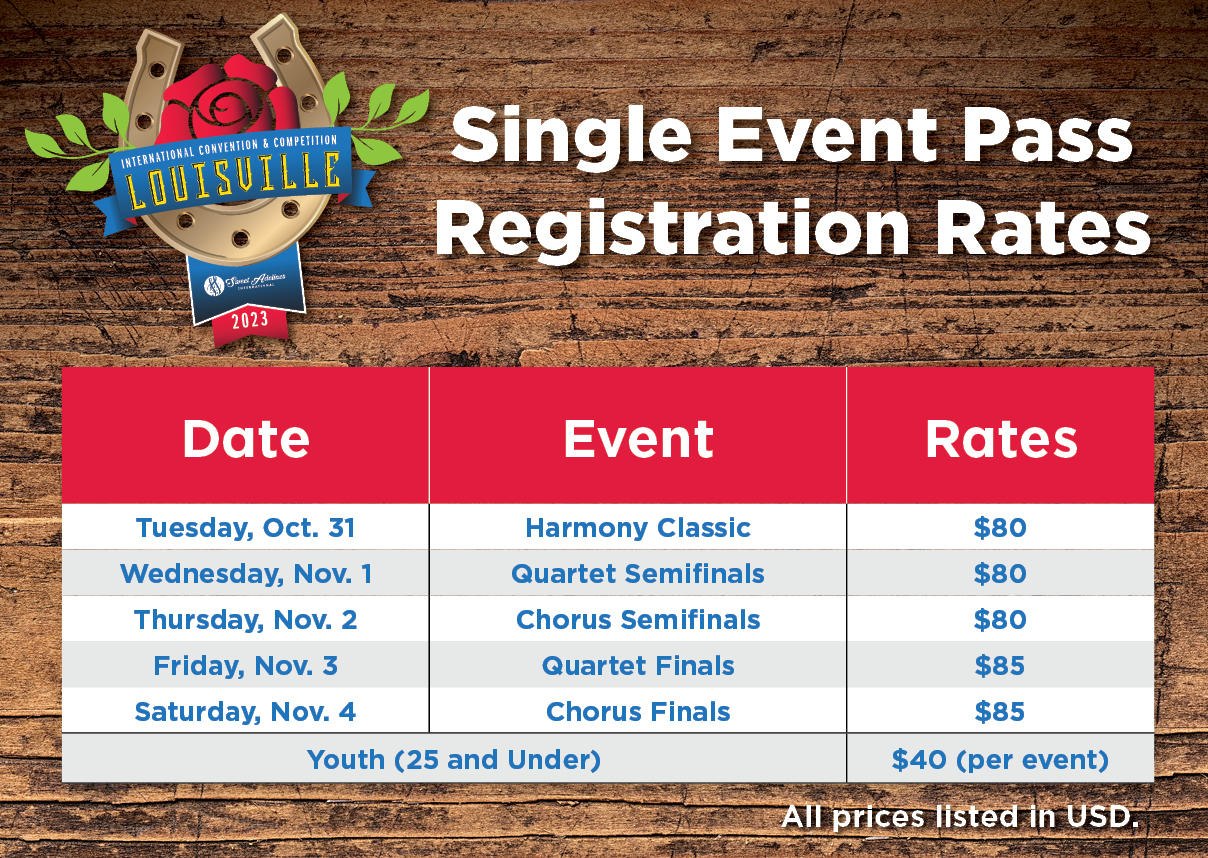 International Competition
All contests will take place at the Kentucky International Convention Center (KICC).
Competition Entry & Seating
The competition will be general seating, with the exception of VIPs. Be sure to get there early with your friends to claim your seats for the day! Seats cannot be saved overnight.
Your name badge will serve as your ticket for all events. There will be no physical tickets.
All name badges will be available for pickup at the Registration Desk (Hall A, Upper Concourse inside the KICC). Attendees with VIP seating will have a section/seat listed on their name badge.
Sweet Adelines hotel block reservations close October 6.
Make your reservation via our booking site to receive the discounted rate.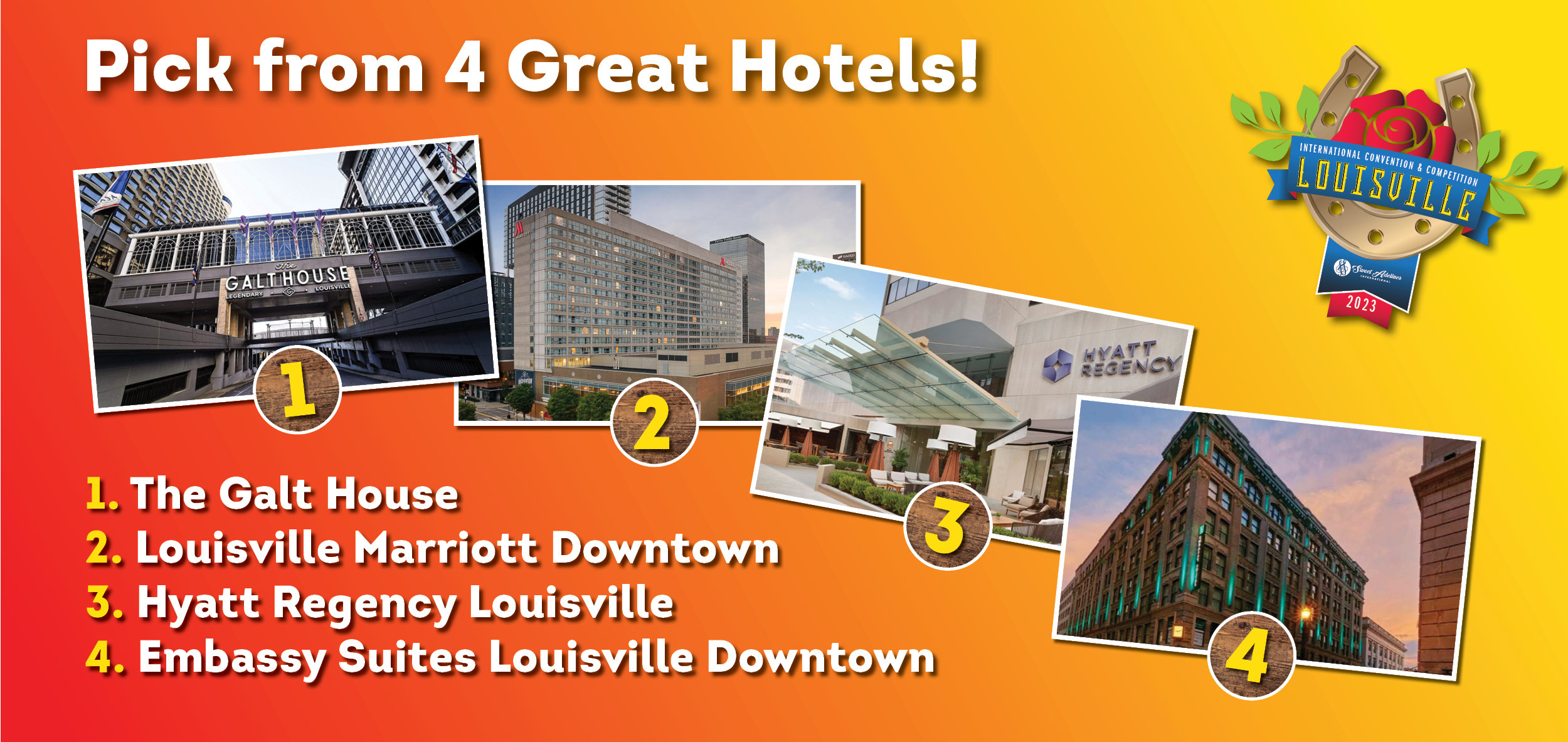 We've got a whole new spin on education classes lined up for Louisville. Beginning with "Monday Fun-Day," more on Tuesday, a chance to sing on the International Stage later in the week, Family Chorus, and...classes with champions!
We're coming for you, Louisville!
Get your besties together and take over Louisville.
(When competition is not in session, of course.)
See all that Louisville has to offer.
Explore all Louisville has to offer with recommendations from Pride of Kentucky Chorus.
Find even more favorites in the Visitor Guide!