There's so much to do in San Antonio
Official Visitor's Guide
Check out the Official Visitor's Guide for the best ideas on dining, attractions, and more in San Antonio.
"Show Us Your Badge" Program
These restaurants offer discounts and complimentary offerings so be sure to "show your badge" while dining in San Antonio.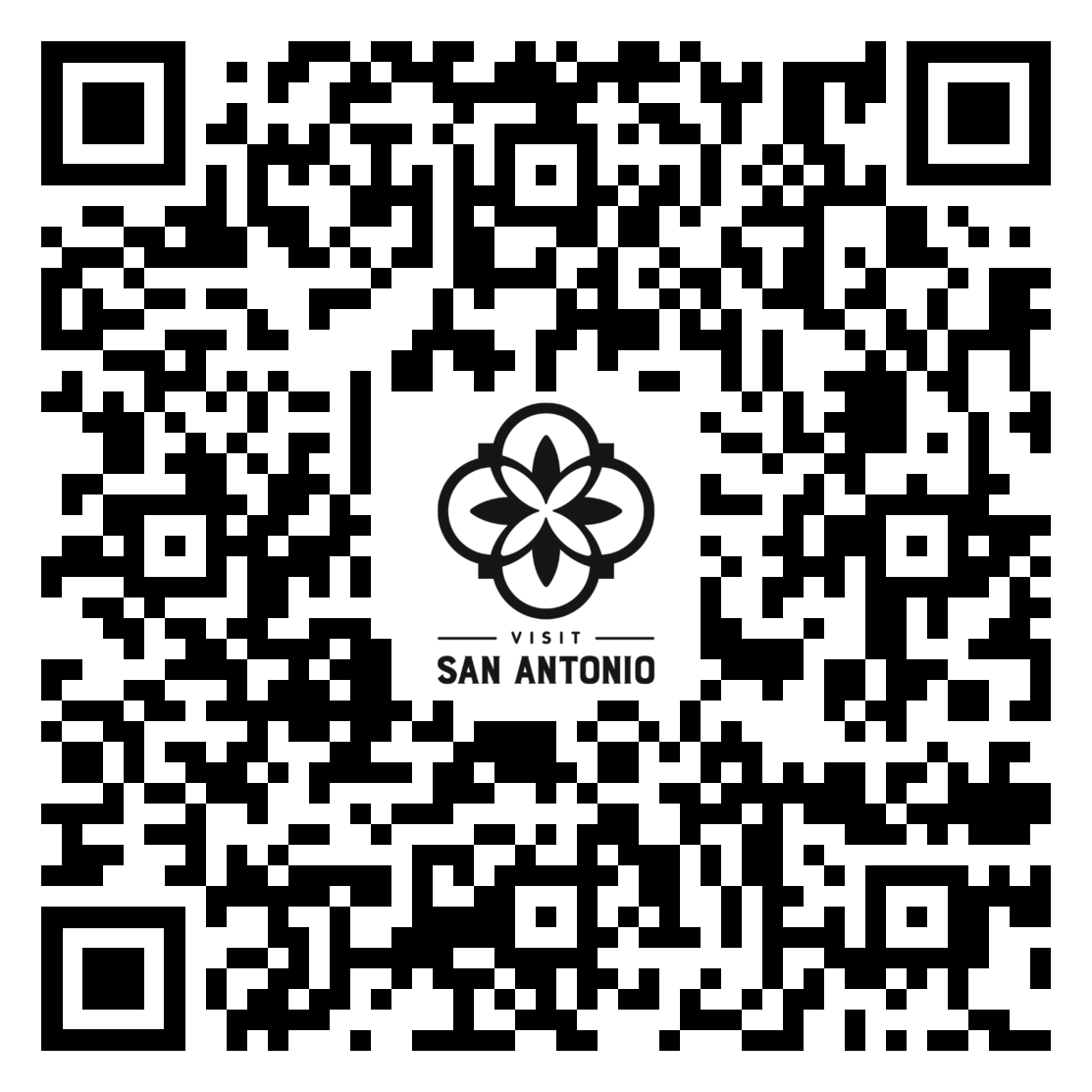 There's a map for that!
Scan the QR code to view a map of the San Antonio Metro Area (page 1) and Downtown (page 2).
St. Mary's Strip
A short walk from Trinity University, St. Mary's Strip is home to local restaurants, bars, and entertainment. You are sure to find something good to eat and a cool (literally and figuratively) place to hang out and visit. Most restaurants in the area have a varied menu to accommodate dietary needs, and many have covered patios for outdoor dining. July in San Antonio is extremely warm, but a cool drink in the shade should be just right!
Southtown
A short drive (or bus ride) from campus, Southtown includes the stately architecture of the King William Historic District and the always exciting activities of the Blue Star Arts Complex. The Complex is home to several art galleries, shops, restaurants, and studios of working artists. The Blue Star Contemporary Art Museum is the longest-running venue for contemporary art in San Antonio. Local eateries range from reservation-required gourmet restaurants to Tex-Mex to comfort food and late-night food trucks.
El Mercado/Market Square
A short drive from campus, El Mercado/Market Square is a three-block outdoor plaza lined with restaurants, shops, and produce stands. It is the largest Mexican market in the U.S. Here, San Antonio's working artists, musicians, and dancers create a festive atmosphere. Anchoring the Square is Mi Tierra, a Mexican restaurant by day, with a bar that features mariachi music in the evenings and – to everyone's great joy – a bakery.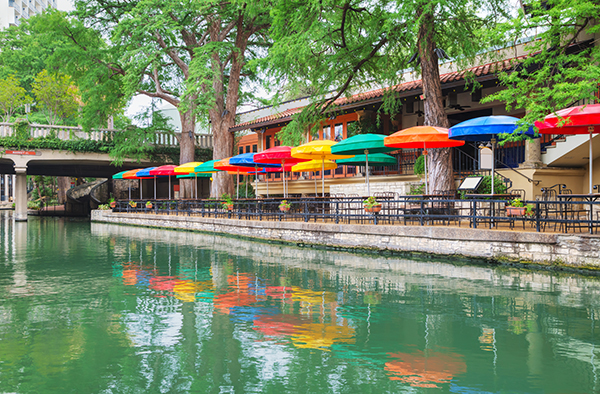 The River Walk
It's a bit of a trek from campus, but many first-time (and returning!) visitors to San Antonio enjoy the city's famous River Walk. Take a leisurely ride down the canals or make your way down the rows of restaurants, shops, and galleries along the water. View River Walk maps and accessibility info.
San Antonio Zoo
With more than 8,500 animals on 56 acres, there's plenty of fun for the whole family. The San Antonio Zoo was first established with a donation from George W. Brackenridg in the 1800s. Two of the first cageless exhibits in the U.S. opened here in 1929 and the bird collection is one of the world's largest.
Japanese Tea Garden
Originally a rock quarry, part of the tea garden came from a donation by George W. Brackenridge and another section from Emma Koehler. In 1915 Ray Lambert, city parks commissioner, thought it would make a nice location for a lily pond. Ultimately, it grew to become a tea garden. The latest renovations began in 2007 and cost about $1.6 million, compared with the $7,000 Lambert originally spent to open the park. It is a Registered Texas Historic Landmark and on the National Register of Historic Places.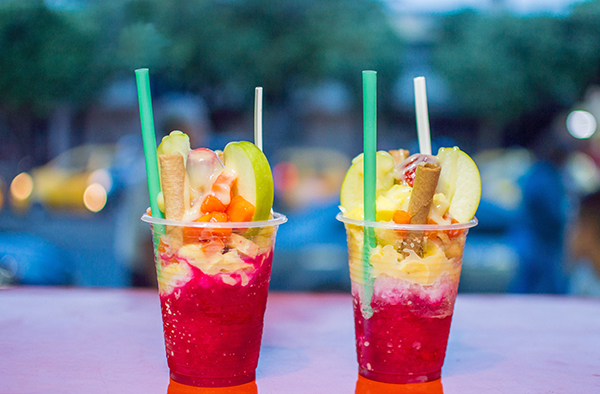 Stay Cool in San Antonio
Texas in July is hot, literally and figuratively. You know the advice about staying hydrated, wearing sunscreen, not overdoing it in the heat. Another way to stay cool in San Antonio is to try raspas! Also known as raspados, raspas are shaved-ice treats that originated in Mexico. In San Antonio, you'll find them in carts all over town, flavored with fresh juices as well as lechera (sweetened, condensed milk), cappuccino, and more.
The Pearl
Pearl is a thriving and vibrant community, home to many spirited visionaries who each paint a unique portrait of the South Texas past, present and future. From culture to cuisine, explore to your heart's content. There's tons of restaurants, shops, wine, jazz — the list goes on and on!
Questions?

Sweet Adelines International
Events Department
events@sweetadelines.com