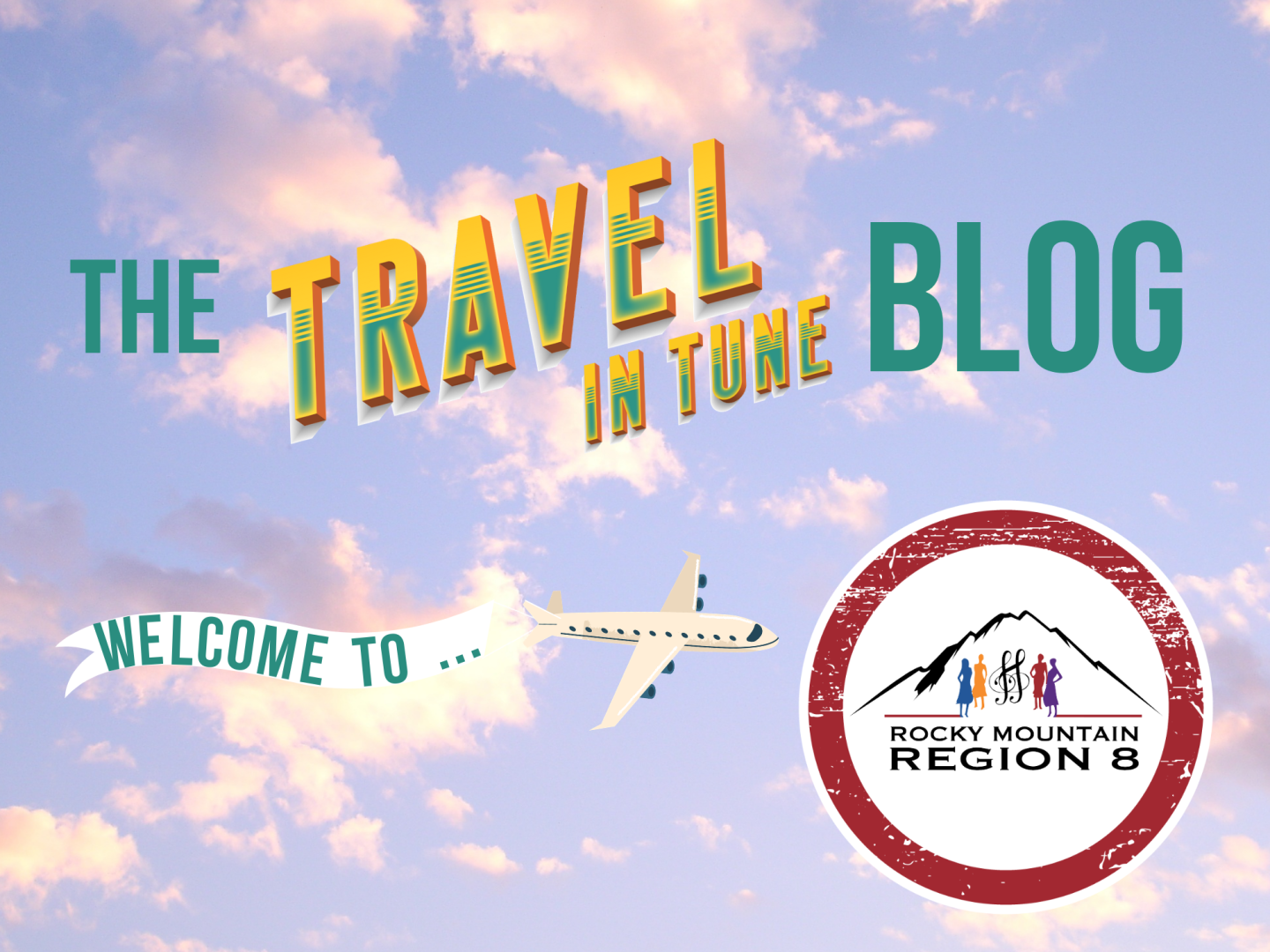 May 10, 2021
High mountains, deep valleys, beautiful plains, and "Harmony with Altitude"…You can find it all in the second Travel in Tune destination, Region #8.
Region #8 Rocky Mountain includes the U.S. states of Colorado, Idaho, Kansas, Montana, Nebraska, South Dakota, Utah, and Wyoming. Our region is made up of 16 chartered choruses and one prospective chorus, along with numerous quartets. The region is home to two-time International Champion High Country Chorus (1980, 1987), the 1981 Queens of Harmony All Star Jubilee, and several internationally-recognized choruses and quartets.
Begin your Region #8 journey with Bella Voce Co-Director Anna-Lisa Glad for instruction on how to create a great physical warmup. Next, Anna-Lisa will lead you through a warmup that doubles as a pictorial tour of the beautiful land and interesting sights in our region. Next, you can learn a tag and get a lesson on tuning with Skyline Chorus director Vickie Maybury and Last Call quartet. Finally, settle in and learn from Julie Ann Palagi of Greeley Harmonix Chorus, who presents "Healthy Movement of the Vocal Tract and Enhanced Vocal Resonance."
To help you get a feel for our region, we are proud to share video of our most recent regional champions, 2019 Region #8 Champions Ruby Blue quartet and Skyline Chorus. Ruby Blue presents a vibrant jazz performance while Skyline Chorus shares a breath-taking ballad that will hold your heartstrings all the way to the last, lovely note.
Stay tuned for our promotional video that will give you a visual tour of the Region, introduce you to our choruses and share our accomplishments.
We are so glad to have you passing through Region #8. Select the passport stamp below to join us for the first time or return to Region #8 for a little more "Harmony with Altitude"!
Click/tap on the Region #8 Passport Stamp to travel to your destination: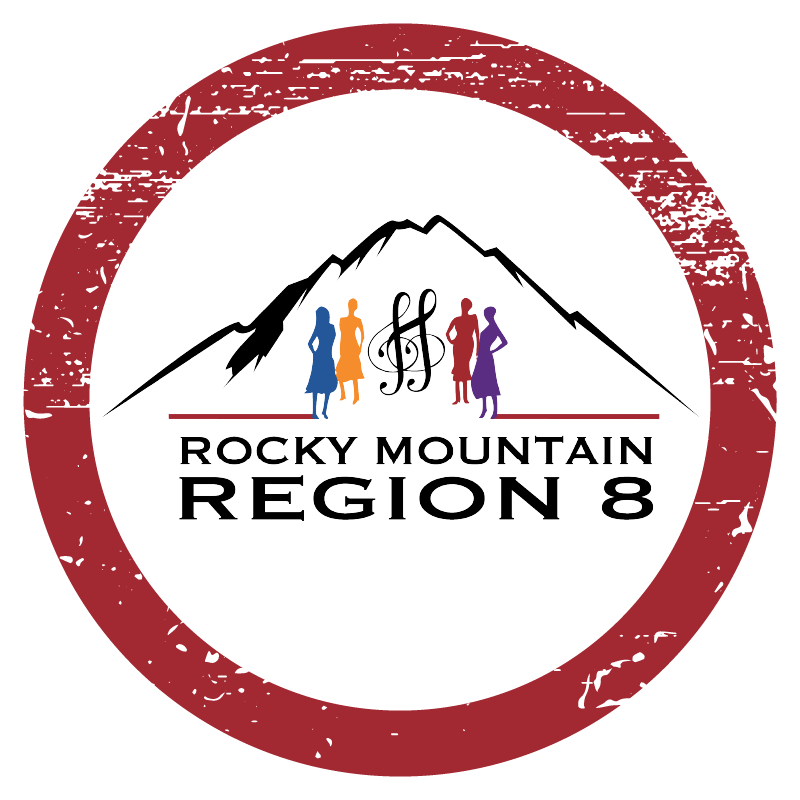 Are you interested in joining us for Travel in Tune?
Travel in Tune allows everyone virtually experience the exceptional cultures, personalities, and educational programs of each of our regions. To travel to any past destinations, visit the "Past Destinations" section at www.sweetadelines.com/travel-in-tune.
We look forward to traveling together!