2020 Convention Site
Kentucky International Convention Center
221 South 4th Street
Louisville, KY 40202
www.kyconvention.com
This year's Convention and Competition will take place at the newly renovated Kentucky International Convention Center. The center just underwent a two-year, $207 million renovation and expansion and is ready to be filled with ringing chords!
View the layout of the newly expanded convention center on the KICC website.
KICC WiFi
The convention center has complimentary WiFi available in lobby and common areas. WiFi will be available for purchase in all other areas.
KICC Parking
Both the Commonwealth Garage and the Cower Garage are available for attendee parking. View directions, maps and parking on the KICC website.
Rates*:
$2 — 0 min to 1 hour
$4 — 1 hour to 2 hours
$6 — 2 Hours to 3 Hours
$8 — 3 Hours to 8 Hours
$10 — 8 Hours to 24 Hours
A lost parking ticket will result in a $20 charge per day.
*Rates subject to change. Prices listed in USD.
Kentucky International Convention Center (KICC) Grand Opening
Sweet Adelines International CEO Tammy Talbot, Senior Director of Events and Competition Jennifer Haggard and Sweet Adelines Pride of Kentucky Chorus (pictured with Tammy Talbot) celebrated the KICC Grand Re-Opening in August 2018.
See Sweet Adelines featured at 2:56 in the grand re-opening video by Meeting Professionals International (MPI).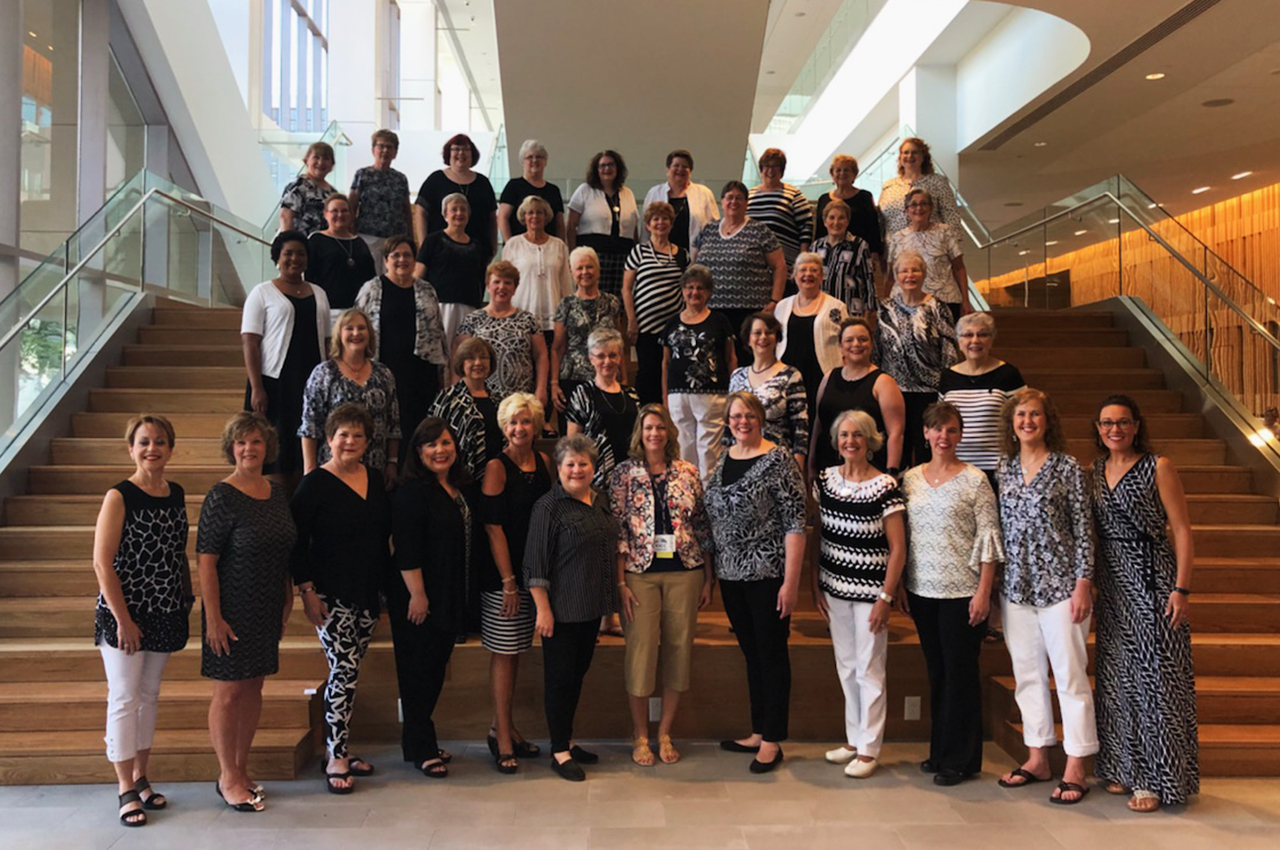 Questions?
Sweet Adelines International
Events Department
events@sweetadelines.com