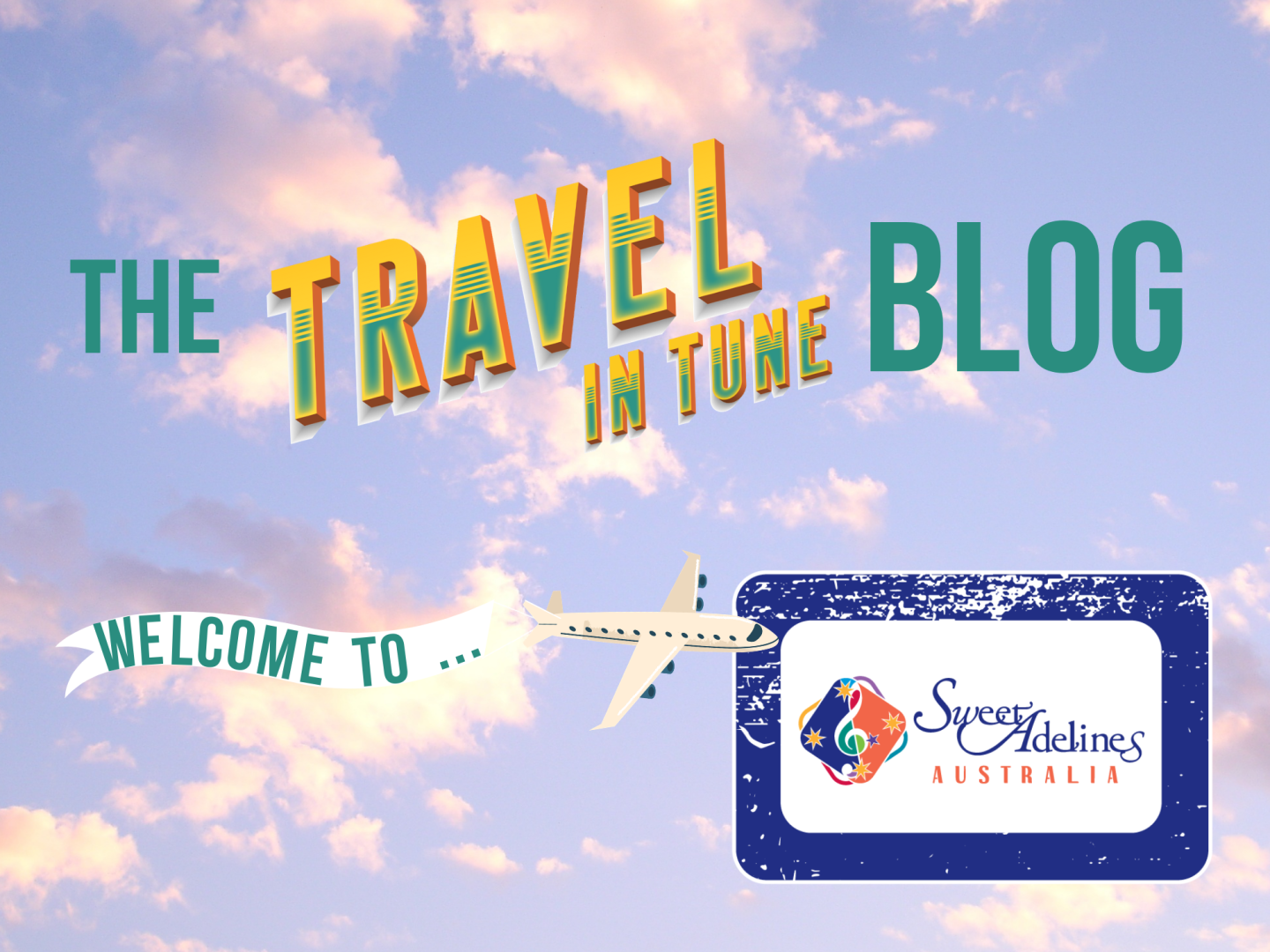 May 17, 2021
'Aussie, Aussie, Aussie! Oi, Oi, Oi!' If you've heard that chant at international competition, you've heard from us, Region #34 Southern Cross, also known as Sweet Adelines Australia. As the largest Sweet Adelines region with the most members, we welcome everyone to join us 'Up and Away…Down Under!' We are proud to introduce you to our beautiful home and share some fun and education from our talented members.
Our name, Southern Cross, refers to a constellation of stars only visible in the southern skies above Australia. It is a national emblem for our country and of great significance to Australians. We are honoured to live on this land, and we begin all our RMT meetings, AGMs and events with an 'Acknowledgement of Country' to recognise Australia's Indigenous communities — Aboriginal and Torres Strait Islander peoples — as traditional custodians of the land and to seek a greater understanding and respect for Indigenous peoples and culture in all our activities and performances as Sweet Adelines.
Australia is known as the 'Wide Brown Land', and our 33 choruses are spread out across most of it. Anyone visiting Australia will want to visit our amazing beaches, rainforests, the 'red centre' — Uluru, the Great Barrier Reef, the Great Ocean Road, Sydney Harbour, sunrise and sunset on the Pacific Ocean and the Indian Ocean, and our wonderful wine regions. Of course, no visit to 'the land down under' would be complete without a visit to a wildlife park to see some of our unique animals. (Another unique animal is our regional mascot, Kevin the Kangaroo, who you may see on Region #34 merchandise.)
Australia is home to several internationally recognized choruses and quartets, including 2018 Harmony Classic Division AA International Champion Brindabella Chorus. To get an idea of the varied sounds of Region #34, check out this video of our most recent regional champions, Enchant quartet and Endeavour Harmony Chorus.
In 2019, all our choruses came together for a virtual performance of our own Glenda Lloyd's arrangement of Australian singer Helen Reddy's iconic song, 'I Am Woman.' Every chorus was filmed in a place significant to them and their community, and it was a huge, uplifting success in the early weeks and months of the pandemic. Helen Reddy herself saw the video and loved it! When she passed away in 2020, her family contacted us to ask if they could play our video at her memorial service. We were so proud to sing Helen's song to her and for her.  
Sweet Adelines Australia is excited to share our region with you on Travel in Tune! In 'Up and Away…Down Under,' you'll learn fast facts about our fascinating region. International Faculty member (and 2020 Ann Gooch Award recipient) Glenda Lloyd, Master Director of Brindabella Chorus, will present a class on putting together a great performance package using a method called 'Story Storm.'
We look forward to your first visit or your return trip to 'Up and Away…Down Under.' To learn more about our region, visit our social media:
Facebook: www.facebook.com/sweetadelinesaustralia  
Instagram: @sweetadelinesaustralia 
Twitter: @SXSweetAdelines 
You can also keep up with us via our regional newsletter, OzChords, which is available on our website, www.sweetadelines.org.au.
Click/tap on the Region #34 Passport Stamp to travel to your destination: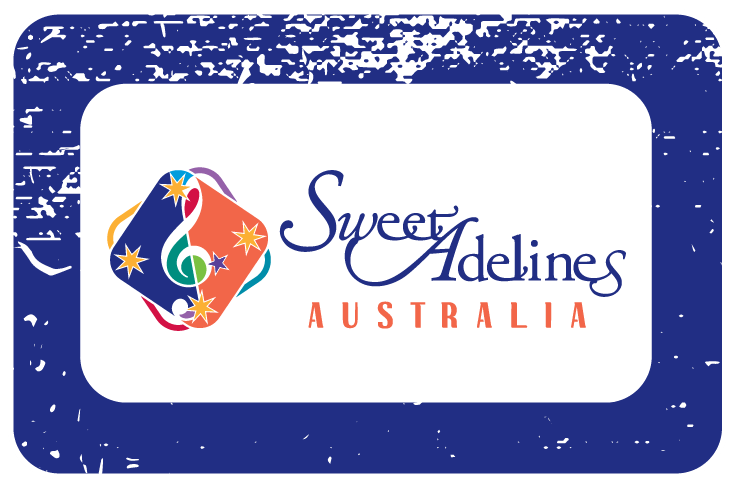 Are you interested in joining us for Travel in Tune?
Travel in Tune allows everyone virtually experience the exceptional cultures, personalities, and educational programs of each of our regions. To travel to any past destinations, visit the "Past Destinations" section at www.sweetadelines.com/travel-in-tune.
We look forward to traveling together!