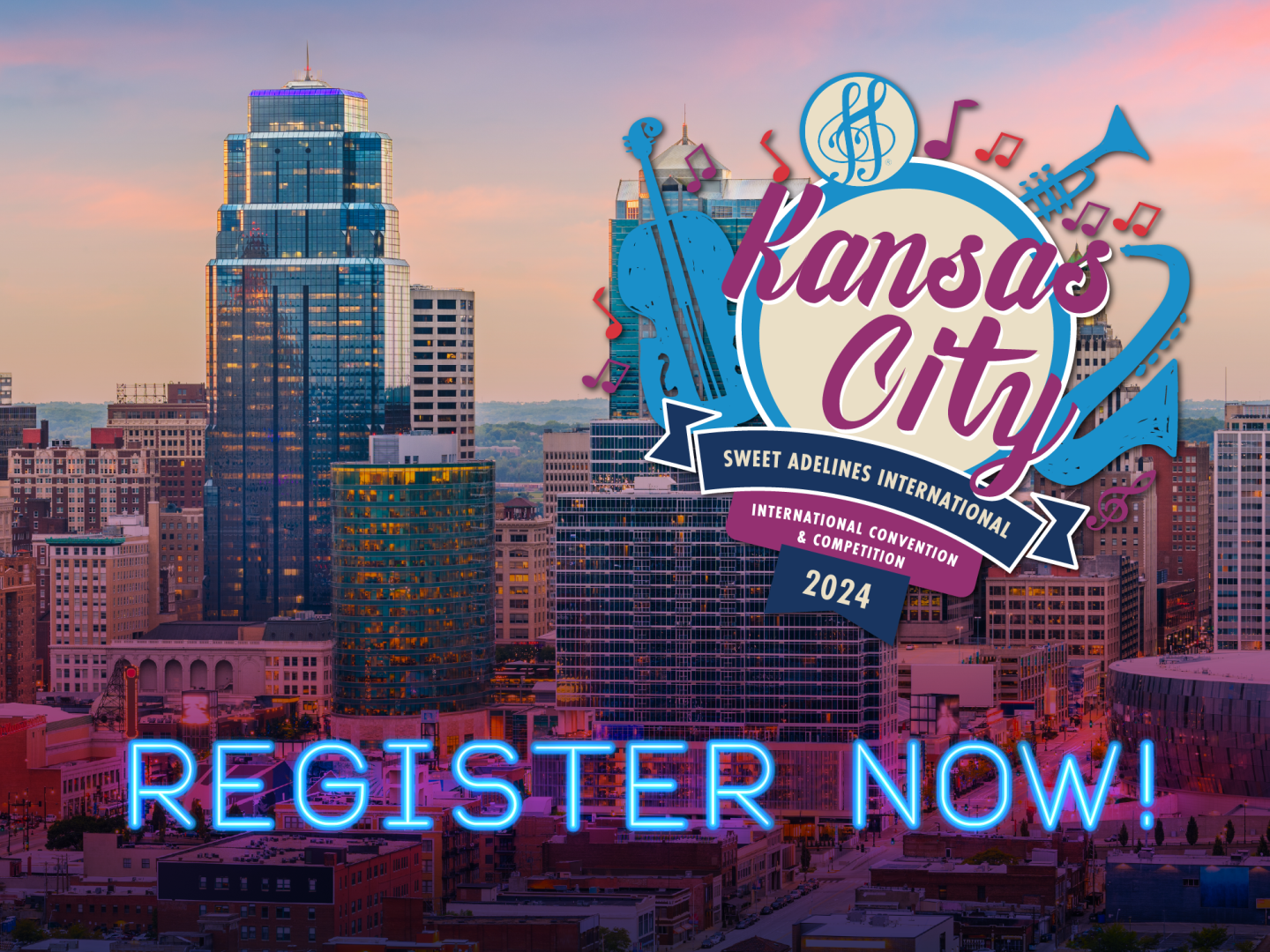 Register Now, Early Birds!
Everything you need to register (as an individual or group) can be found on our Kansas City Registration Page.
Kansas City...Here We Come!

October 28–November 2, 2024 • Kansas City, Missouri, USA • Kansas City Convention Center
Kansas City, Missouri is the only U.S. city to be named a "City of Music" by UNESCO, and we are proud that our convention will become part of its history.
International Competition Order of Appearance
Harmony Classic and Chorus Semifinals published August 18, 2023.
Quartet Semifinals coming December 2023.