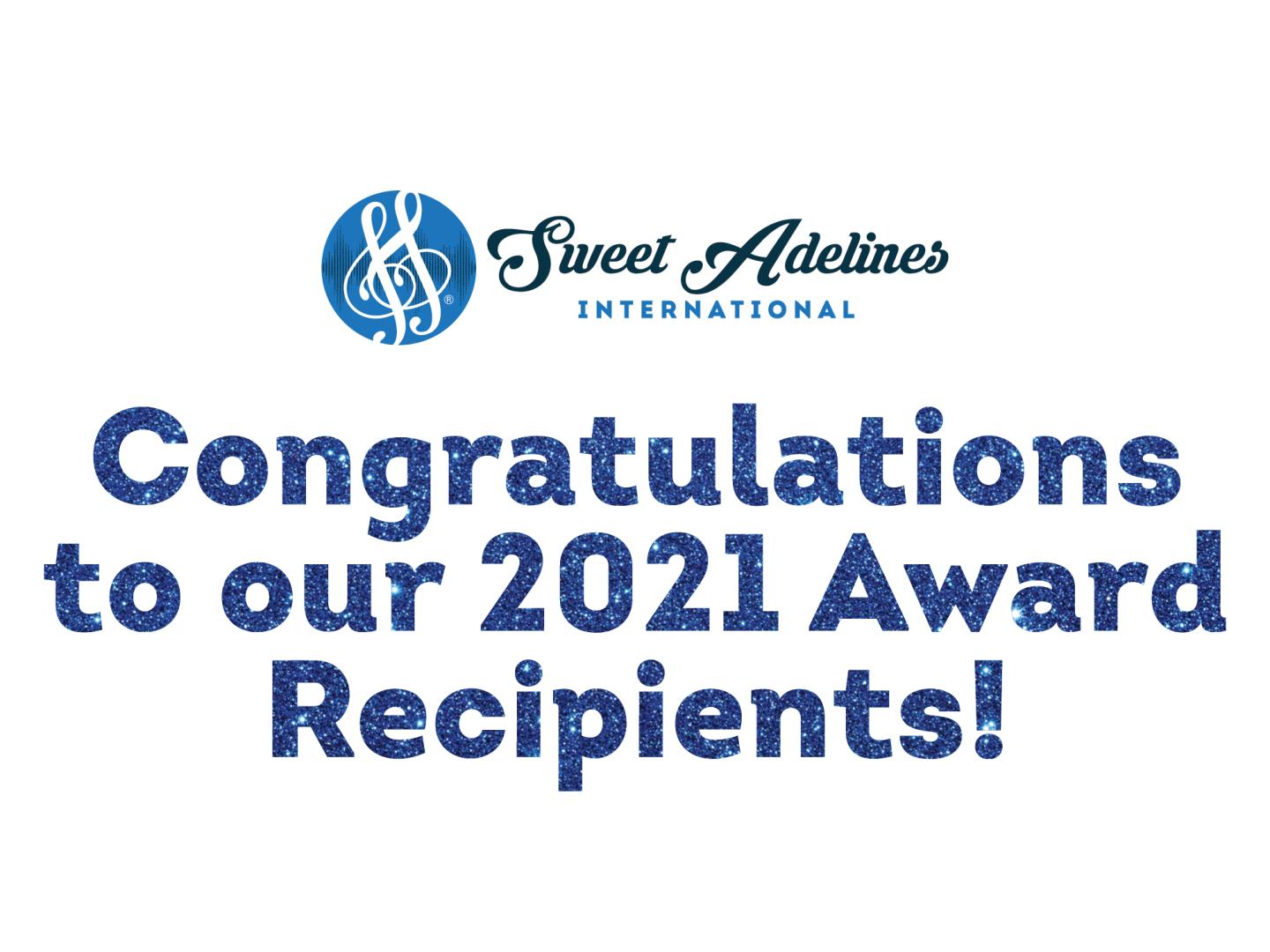 50- and 60-Year Membership Celebration
We honor our members who have been part of Sweet Adelines for 50 and 60 years!
We recognize and value the contributions they have shared with us as mentors, teachers, and friends.
Join us in celebrating our members who have reached this important milestone with a special presentation and message from International President, Joan Boutilier.
Video Premiere: Friday, December 10th
Award Video
Enjoy reading the quotes and sharing in the memories of these wonderful ladies as we recognize their contributions in helping us all to joyfully harmonize the world!
2021 NAfME Award Recipient
Sarah Shapiro
Sarah Shapiro teaches at Milken Community School — the same school where she began her own barbershop journey as a student! Sarah was instrumental in the founding of the school's largest singing ensemble, a barbershop club called, The Milken Honeys.
A former member of Scottsdale Chorus, Sarah now sings lead with Harborlites Chorus and baritone with Off The Record Quartet.
The Sweet Adelines National Association for Music Education (NAfME) Award is presented each year to an outstanding music educator who has achieved excellence in their field and made exceptional contributions to promoting the barbershop style in schools.
Video Premiere: Friday, November 19th
Award Video
Join us in celebrating our 2021 National Association of Music Education (NAfME) Award recipient Sarah Shapiro.
2021 Ann Gooch Award Recipient
Joanne Oosterhoff
Joanne's devotion to sharing her love of barbershop music and to making sure people all over the world experience the magic of Sweet Adelines exemplifies the spirit of the Ann Gooch Award. She serves as Master Director of A Cappella West Chorus of Region #34 Southern Cross, manages the region's Musical Leaders Program (MLP), and is a member of the International Director Certification Program Review Committee. She also leads an annual barbershop program for local school children. Congratulations, Joanne!
Video Premiere: Friday, November 12th
Award Video
Join us in celebrating our 2021 Ann Gooch Award recipient Joanne Oosterhoff!
2021 President's Lifetime Achievement Award Recipient
Marcia Pinvidic
It's the people in my life that have inspired me to achieve... They inspired me to want goals for myself and ultimately, for the organization. So to everyone that's part of my lifetime, I say... Thank You!"
For 42 years Marcia has been a part of Sweet Adelines International as a singer, educator, and leader at the chorus level as well as serving at the international level.
Video Premiere: Friday, November 5th
Award Video
Watch International President Joan Boutilier share why she chose Marcia for this much-deserved award.