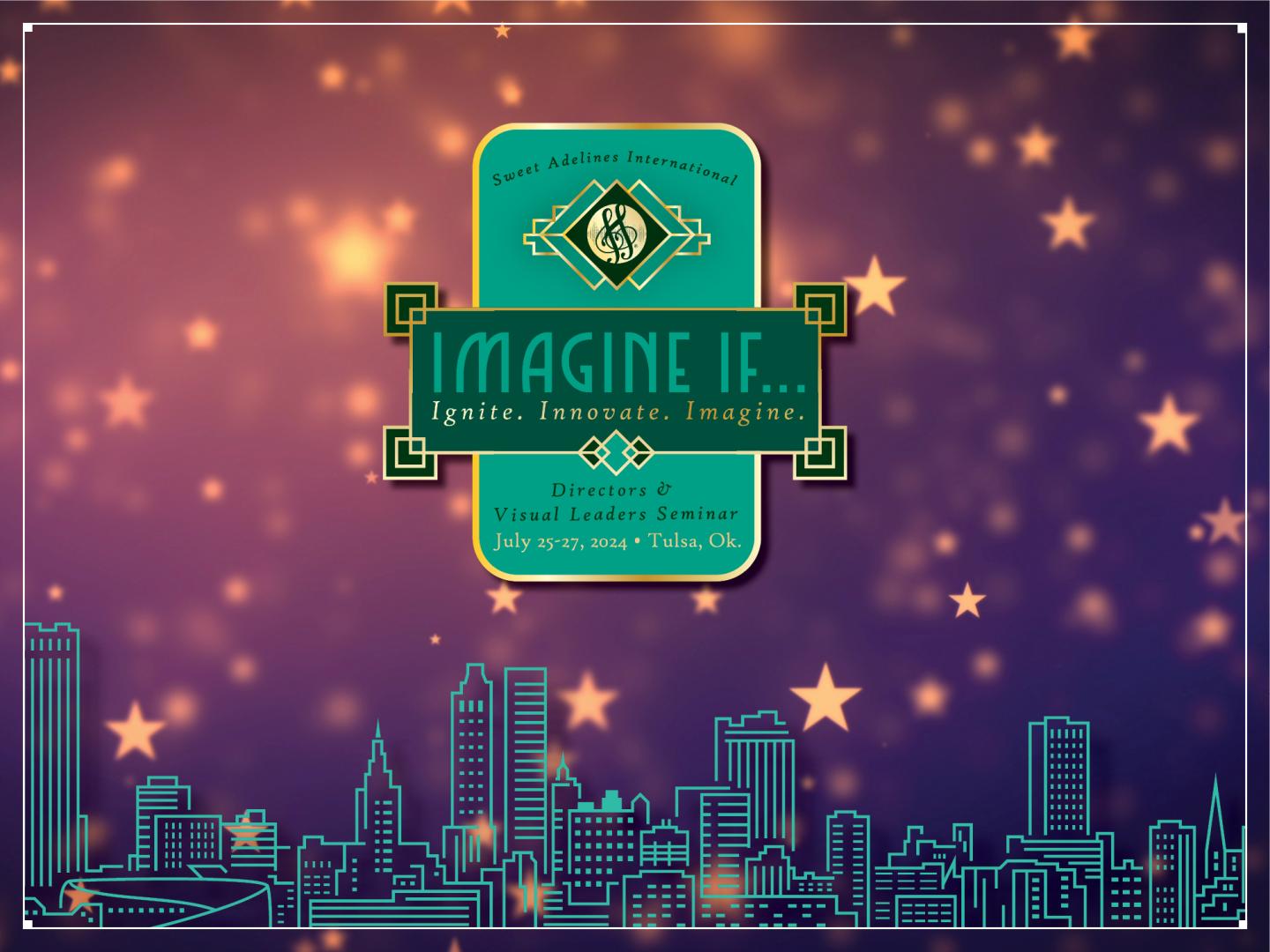 Directors & Visual Leaders Seminar
Registration opens January 15, 2024.
Co-Chair Reveal coming December 2023.

Directors of Small and Mid-Sized Choruses are eligible to receive a scholarship covering their registration, room and board.

Application Procedure: Submit complete scholarship application packet in PDF format. Ensure submission includes all required supplemental materials. Submissions are accepted by email to scholarships@sweetadelines.com no later than January 25, 2024.
Questions? Contact our Events Department via events@sweetadelines.com.