Now is the time to start proactively recruiting new members again! Let's rally together to turn our declining membership around and capitalize on the many benefits we have to offer to prospective members in a virtual rehearsal environment — such as education, skill development, fun and community.
Virtual Rehearsals (For Hosts)
Ready to host a virtual rehearsal for your chorus? How about a virtual meeting for your chorus leaders? You're all set! We've got instructions on how to set up and facilitate a virtual rehearsal using Zoom. See rehearsal ideas, technology tips and special features using Zoom and Facebook, too!
Virtual Rehearsals (For Participants)
Did your chorus director schedule an upcoming virtual rehearsal? Don't let technology get in your way! We've got instructions for all members on how to join and participate in a virtual rehearsal (using Zoom) across multiple devices.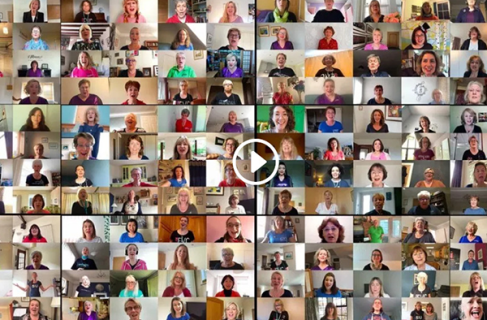 Create a Virtual Chorus
Want to know how Region #31 Quartet of Nations 31 put together their incredible virtual chorus performance of "How We Sang Today" for their virtual regional weekend? Read all about it in the region's newsletter, Harmony Rag. The article "How over 200 voices sang as one virtual choir" was written by Charl Asuit. She is a member of London City Singers Chorus, supports the Region #31 Marketing and Communications and manages their website and social media channels.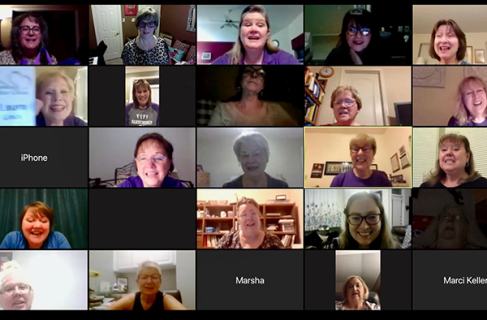 The Woodlands Show Chorus...
...Continues to harmonize virtually! The Woodlands Show Chorus is staying connected and engaged with almost 100 participation in all of their virtual meetings and rehearsals. Use the button below to read the article by The Courier.