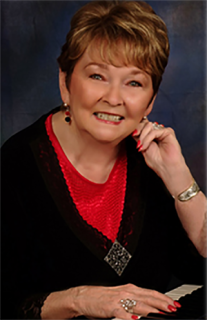 Leave Your Legacy
Nancy Bergman joined Sweet Adelines International in 1953 and was honored with the 2002 President's Lifetime Achievement Award for more than 50 years of devoted service to Sweet Adelines International.
Estate Giving
Your gift may be made through a will, revocable trust or similar estate planning document.
Deferred gifts can be directed to support any of the Sweet Adelines funds (programs to support).
To find out more about how you can create your own legacy through a planned estate gift to Sweet Adelines International, watch the video or contact Susan Smith, Chief Philanthropy and Administrative Officer, at philanthropy@sweetadelines.com or call toll free at 1.918.388.8040.
"Keep Dreaming!"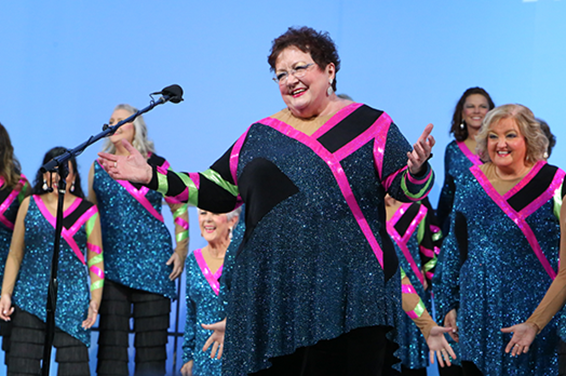 2023 Sweet Adelines International Champion Rich-Tone Chorus, directed by Dale Syverson, brought it all – the emotion, the performance, the singing – to a show whose theme reflected the experience of so many Sweet Adelines: Resilience. During an impromptu motivational speech following 2022 Chorus Finals, Dale reminded us to "Keep Dreaming" and it is through a generous gift that those dreams will become reality.
Hear why Randy & Jolene Loos decided to make their generous $1.5 million USD endowment gift to fund chorus director education in honor of legendary director Dale Syverson.
"A Legacy of Joy"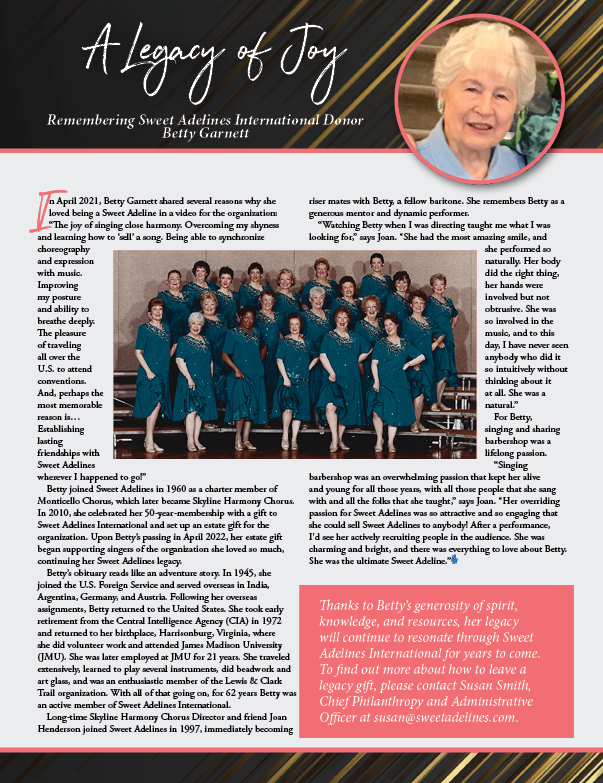 A talk with Sweet Adelines donor Betty Garnett.
"Supporting Big Ideas of the Future"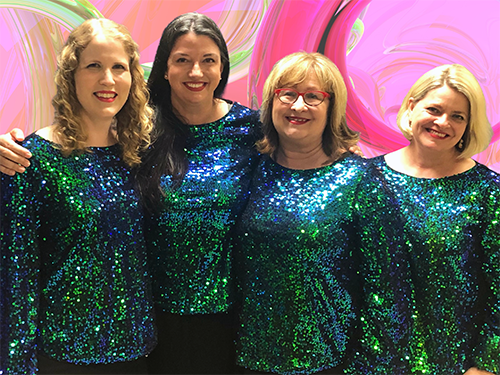 A talk with Sweet Adelines donor and IBOD member Sharon Cartwright.
"Where Your Heart Is"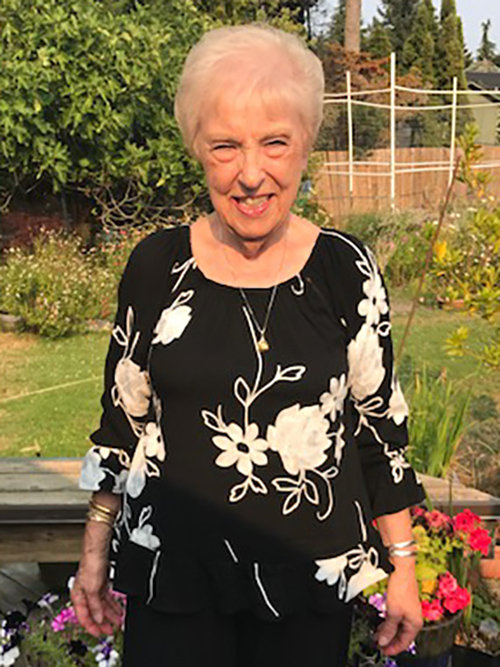 A talk with Sweet Adelines donor Dottie Dedrick.