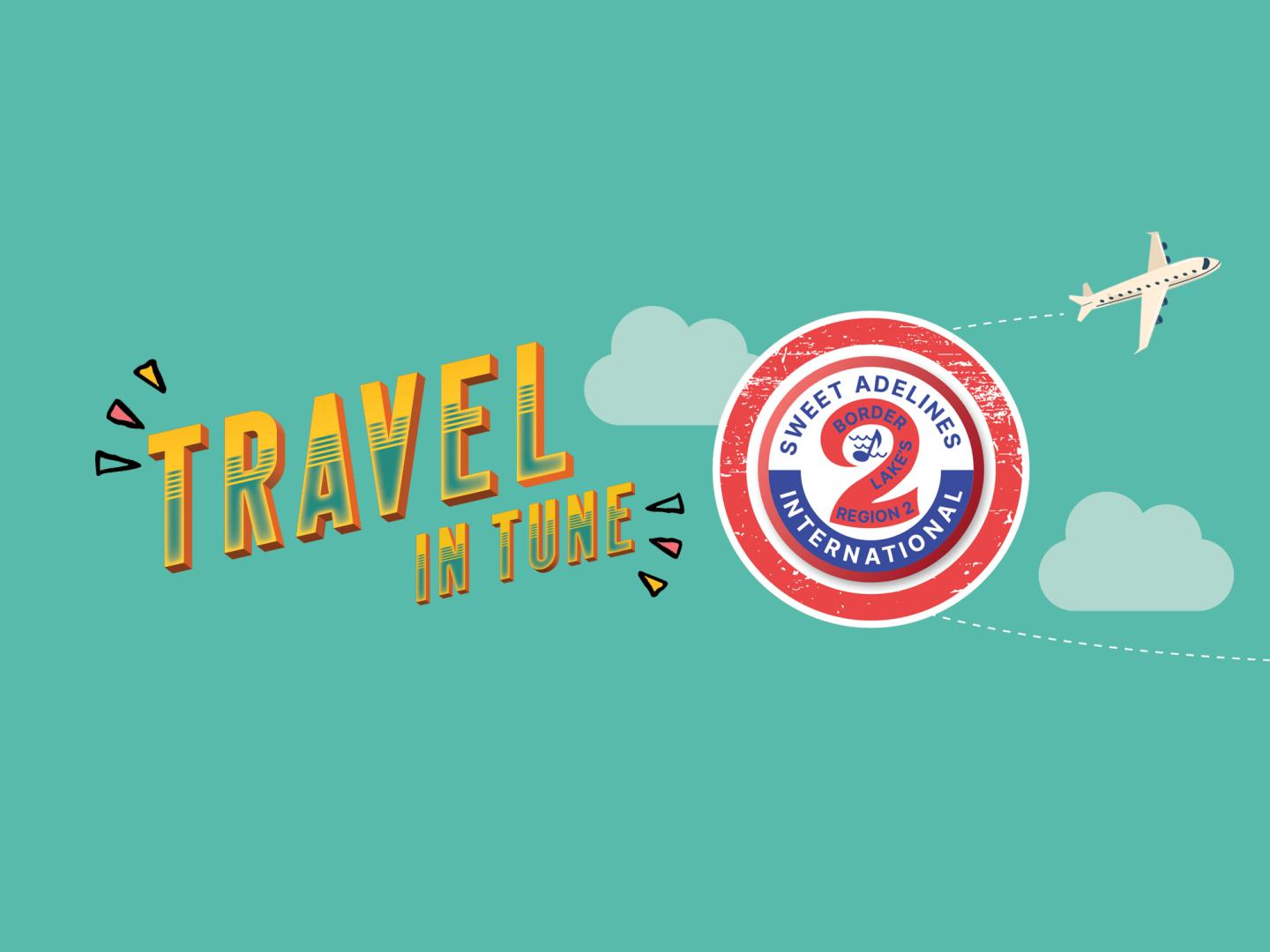 March 29, 2022
Welcome to your Travel in Tune blog destination, Region #2 Border Lakes!
As our website says, "There is always something happening in Region #2!"
Established in 1954, Region #2 Border Lakes encompasses northern, lower & central Michigan in the United States and southwestern and north central Ontario in Canada. Our name comes from the fact that we are bordered by three Great Lakes — Lake Michigan, Lake Huron, and Lake Erie — and Georgian Bay.
Visitors to our region enjoy fun festivals like Oktoberfest in Michigan and Stratford Festival (a theatre festival) in Ontario, along with the Bavarian-style architecture of Frankenmuth, Michigan, and the Henry Ford Museum, Detroit Zoo, and Motown history of Detroit. Our region also boasts areas of incredible natural beauty like Point Pelee in Canada, Makinaw Island, Northern Michigan Wine Country, and Sleeping Bear Dunes National Lakeshore.
Take a Sneak Peek at Region #2 on Travel in Tune...
Our 18 choruses and 21 quartets (and counting!) share a special bond, which we kept strong throughout the years when pandemic restrictions kept us from crossing our international borders to be together in person. In 2021, we established a prestigious Outstanding Achievement Award in honour of one of our members, Linda Liddicoatt, who devoted years of service to our region.  All members of the region are eligible and can nominate a candidate of their choice. The winner will be determined by our outstanding Regional Management Team and announced at our Fall Music School, where we also honour our 25-year members with a beautiful star music pin and certificate.
We are proud of all our members, including our Region #2 quartets who went on to become international champions:
The Cracker Jills (1957)
The Yankee Misses (1959)
The 4th Edition (1972)
Front Office Four (1975)
Swing Street (1991)
Spotlight (2006)
To find out more about our history and what we're up to these days, visit any of our social media channels. We'll be glad to see you!
Our website: www.saireg2.org
Our Facebook Page: www.facebook.com/sairegion2
Our Facebook Group: Talkin' Region 2
Our Instagram: @region2sai_borderlakes
Click/tap on the Region #2 passport stamp to travel to your destination: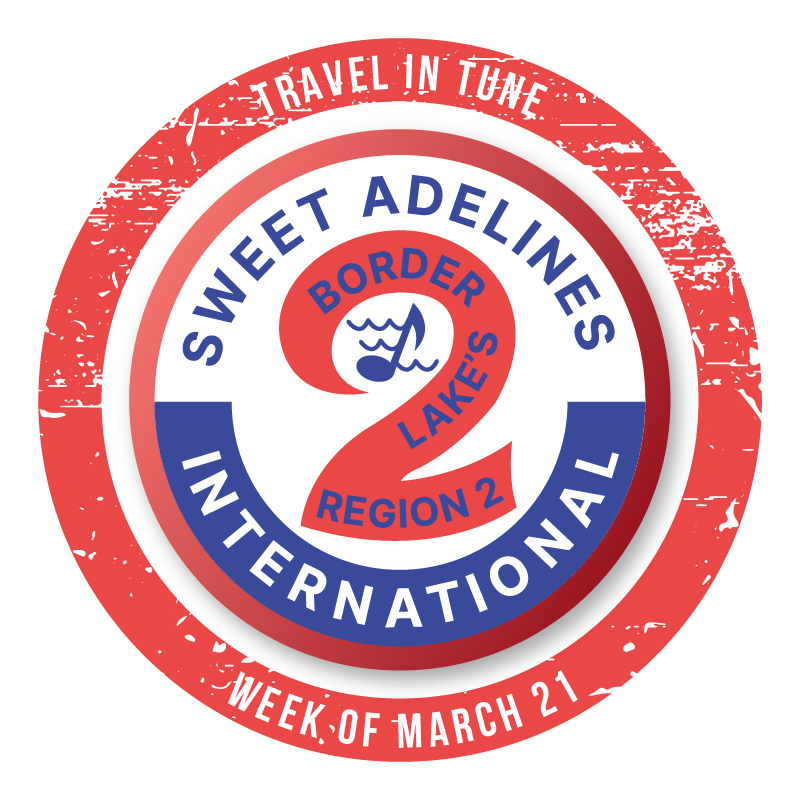 Are you interested in joining us for Travel in Tune?
Travel in Tune allows everyone virtually experience the exceptional cultures, personalities, and educational programs of each of our regions. To travel to any past destinations, visit the "Past Destinations" section at www.sweetadelines.com/travel-in-tune.
We look forward to traveling together!