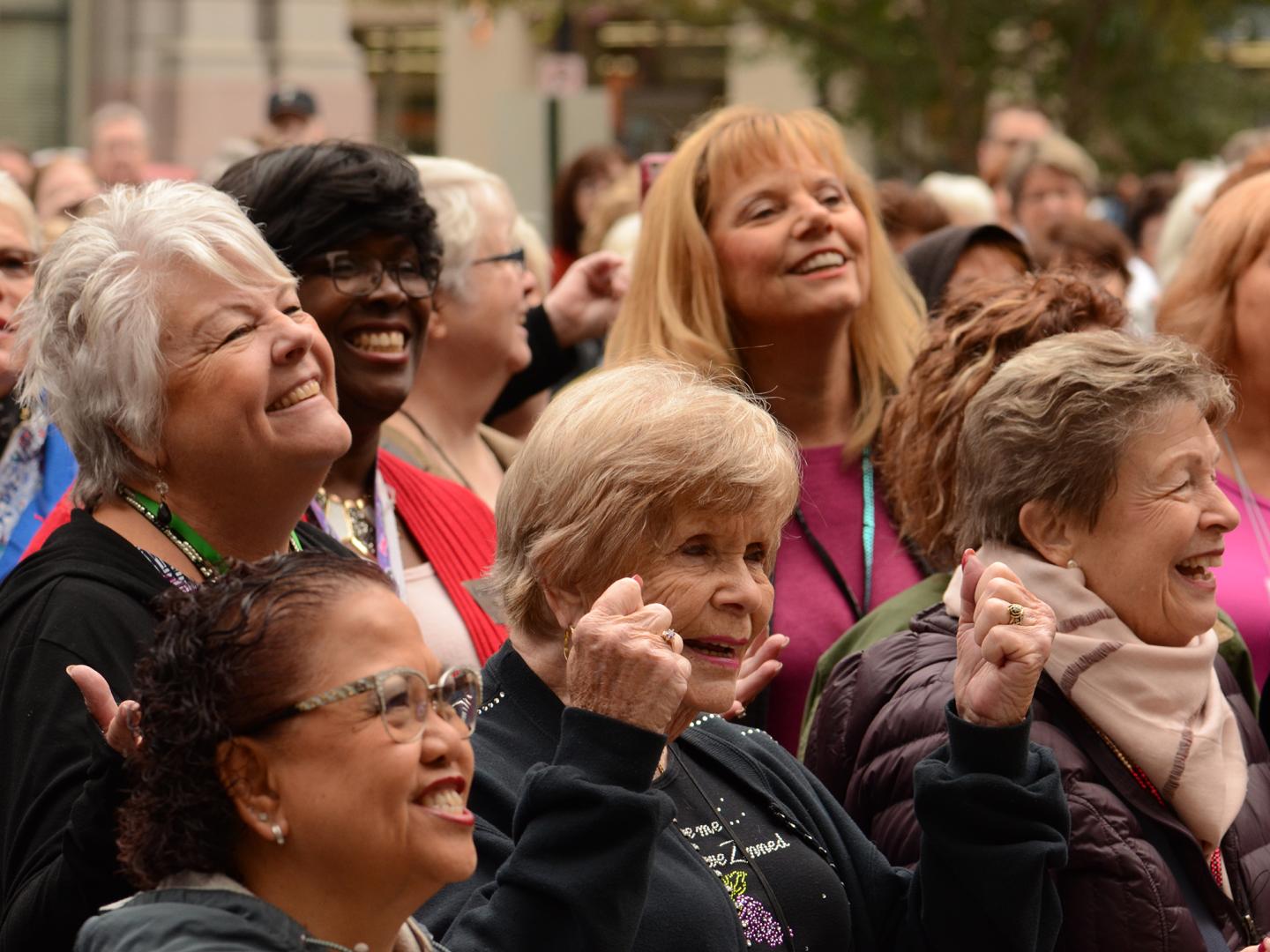 Welcome to Sweet Adelines Community Event Calendar!
Use the "Add Event" or "Search" buttons below the calendar to submit or find your next barbershop event. Our wish is to keep this calendar organized, up-to-date and accessible. If it's your first time using the event calendar, please view the important calendar FAQs prior to submitting an event for review. Frequently Asked Questions
How to use Sweet Adelines community calendar:
How do I add my event to the calendar?
Select the "Add Event" button to submit your event for review. Remember to use the "Event Submission Instructions" as a guide for completing the event submission form.
Are events for which we are charging admission eligible for the calendar?
Free or paid events are eligible for the calendar. Make sure your event listing and website are clear about the admission policy.
What information needs to be included on our event listing?
Make sure that details for the event are made very clear on your website. The event listing on your website should include a contact person with email address, date, time, and location. Include the event's title and whether it is free or if there is an admission fee.
Prior to submitting your event for approval, please check to verify that the event hasn't been submitted and approved previously.
For this calendar, include the URL (web address) to your website in the event "description" section, ONLY.  View the "Event Submission Instructions" for submission form requirements.
What are the requirements for events to be eligible for the calendar?
To be eligible for the calendar, events must be affiliated with Sweet Adelines International (YWIH included).
In-person. online, and hybrid events are eligible.
How do I edit my event for the calendar?
Upon submitting your event for approval, you will receive an email which includes a direct link to your event submission. Save this link for reference. This link is the only way you can edit or delete your event submission.
How long does it take to get my event added to the calendar?
Search for Event
Use the button below to search for an event by name or date range.
Time Zone Converter
Compare time between locations or time zones to find the GMT (Greenwich Mean Time) for your event location.
Questions related to a specific event listed in the calendar?
Disclaimer: Most of the events listed on this calendar are organized by regions and individual choruses/quartets. For questions on these events, please contact the event organizer directly. Only contact HQ for information on International events.
Additional Calendar Date Ranges
Where can I learn more about Sweet Adelines Regions?
Sweet Adelines are located in 24 regions that span across the globe.
I have a question not answered by the FAQs. What do I do?
For questions about using the online events calendar that are not answered by the FAQS, email calendar@sweetadelines.com. Please allow two business days for a response.